Jewish World Review Nov. 19, 2003 / 24 Mar-Cheshvan, 5764

Linda Chavez
Catching them in the act
http://www.NewsAndOpinion.com | Proponents of affirmative action were quick to claim victory last summer when the U.S. Supreme Court ruled that colleges could continue to consider race in their admissions policy in order to promote "diversity," but they may soon be singing a different tune. A number of schools have already abandoned some race-based programs, and others may be about to follow suit. Why the sudden about-face? Because many of these programs are blatantly illegal — permitting students from only certain racial groups to participate, while keeping out everyone else. The schools have been getting away with these practices for years, but that's about to change.
The Center for Equal Opportunity, which I head, has begun challenging racially exclusive programs at dozens of colleges and universities. By the end of this year, we will have notified 100 colleges — some of the most prestigious in the nation, including Princeton, Massachusetts Institute of Technology and the University of Virginia — that they may be operating programs that run afoul of the Supreme Court's ruling.
Some schools have racially exclusive scholarship programs. Others have established outreach programs or special summer sessions open only to members of specified racial or ethnic groups. But in every case, these schools have been running programs in which some students need not apply simply because of the color of their skin.
As a result of the Center's challenges, most of the institutions have decided that they should open up these programs to students of all races. But some schools dug in their heels, so we filed formal complaints with the Department of Education's Office for Civil Rights (OCR), which investigates allegations of racial discrimination.
MIT, for example, has run a racially exclusive summer program for high school students that excludes whites and Asians — indeed anyone who is not African American, Hispanic or Native American. The purpose of the program is to encourage students who might not otherwise do so to pursue a science education. The child of an unemployed, white factory worker could not get into the program, however. Nor could any Asian students, no matter how much personal adversity they might have to overcome in order to gain admittance to MIT.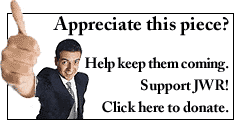 When we brought these obvious flaws to MIT's attention, the university initially ignored our warnings. But after OCR began reviewing our formal complaint against the MIT program, the university suddenly announced it would admit whites and Asians. Since the investigation is ongoing, information on exactly what changes will be made remain sketchy. But we're confident the school will not go back to its crude, racially exclusive program.
It is too bad it has taken threats of legal action to get colleges and universities to stop segregating students by race under the guise of promoting diversity. Many schools have been hiding discriminatory programs behind the fašade of equal access for years — until someone was willing to shine the light on what they were doing and demand that they stop.
The schools' traditional argument has been that racially exclusive programs are necessary to ensure sufficient numbers of black and Hispanic students. But the reality is that the most elite schools often engage in cutthroat bidding wars to recruit from among the same pool of high-performing minority students.
Only about 1,900 black students in the entire United States scored 1300 or higher on the SATs last year, compared with more than 148,000 students from other racial groups. Schools like MIT, Princeton, Amherst and others are willing to spend huge amounts of money and resources to attract these students.
The Supreme Court's decisions in the two University of Michigan cases this summer should help eliminate the most egregious race-based programs. But until the court rejects race, once and for all, as a legitimate factor in making admissions decisions, colleges will continue to come up with creative ways to discriminate against some students while favoring others simply because they happen to be the "wrong" race or ethnicity.
As long as colleges pursue this course, however, we'll be there to catch them in the act.
Every weekday JewishWorldReview.com publishes what many in Washington and in the media consider "must reading." Sign up for the daily JWR update. It's free. Just click here.

© 2002, Creators Syndicate