Roger Simon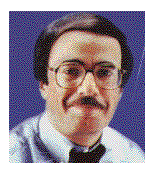 Bubba's brilliance
WASHINGTON -- I often have trouble remembering names. I see a person on the street whom I know I know, but I can't remember his name.
This would make me a terrible politician.
Most successful politicians have prodigious memories. They can remember names, when they last met the person, what they talked about and so on.
Bill Clinton has long been famed for having such a memory.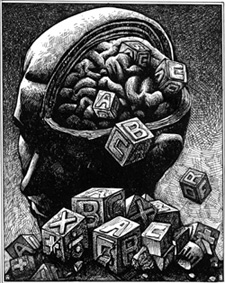 In September 1996, working a rope line in Longview, Texas, he came across Annette Robinson of Arkansas, who told Clinton that he had spoken at her school when she was a student 20 years before.
Immediately, Clinton not only recalled the speech and details about the school but also the name of Robinson's teacher!
George Stephanopoulos, Clinton's former chief aide, used to marvel at Clinton's feats of memory not only of important events but of minutiae.
"He always knows how many times he's been to a city since he's been president," Stephanopoulos said. "It just always blows me away."
Not anymore.
At a press conference on March 7, 1997, Clinton's memory suddenly failed him.
He was asked if he remembered dialing for dollars from the Oval Office, asking Democratic fat cats to contribute money to the Democratic Party.
"I don't want to flat out say I never did something that I might in fact have done just because I don't remember it," Clinton said.
In other words, Clinton could remember a schoolteacher's name from 20 years before, but he could not remember 16 months after the fact whether he called August Busch IV in November 1995 to ask for $100,000. (Busch certainly seems to have gotten a tickle from somebody: Two weeks later, Anheuser-Busch contributed $100,000 to the Democratic National Committee.) Last Friday, I sat at my desk going over Clinton's answers to the 81 questions posed to him by the House Judiciary Committee, which is considering his impeachment.
Every one of the committee's questions began: "Do you admit or deny that ... "
The committee clearly wanted yes or no answers in return, but Clinton did not feel like playing that game.
His answers were sometimes circuitous and often cited his previous circuitous answers.
Clinton only had one obligation when it came to the committee's questions: to answer truthfully.
In preparing clients for trial or for depositions, lawyers often tell their clients to answer truthfully but not to help the other side by telling more than is asked.
"If they ask you for your name," the lawyers say, "don't tell them your address, too."
What does disturb me, however, is the rapid decline of Clinton's memory.
He is only 52 years old and only two years older than when his memory was razor sharp, but what has happened to him is astonishing.
On page after page, Clinton replies: "I do not recall ... " or "I do not know ... " or "I don't have a memory of it ... "
By my count, such phrases appear at least 15 times in Clinton's 24-page response.
Clinton cannot remember a number of events that occurred last year or early this year, including a critical conversation he had with his personal secretary, Betty Currie, after Clinton first learned that lawyers for Paula Jones knew about his relationship with Monica Lewinsky.
That conversation goes to the heart of whether Clinton encouraged others to lie and whether he obstructed justice. Independent Counsel Kenneth Starr believes that the questions and statements Clinton made to Currie were his way of coaching her as to how she should later testify. (Though she had not been subpoenaed for anything at the time.)
According to Currie's grand jury testimony, the president said: "You were always there when she was there, right?" "We were never really alone." "You could see and hear everything." "Monica came on to me, and I never touched her, right?" and "She wanted to have sex with me, and I couldn't do that."
Clinton, who previously testified that he was "highly agitated" when he talked to Currie, said in his responses Friday: "When I met with Ms. Currie, I believe that I asked her certain questions, in an effort to get as much information as quickly as I could, and made certain statements, although I do not remember exactly what I said."
Clinton could, however, remember exactly what he said when Currie later told him she was going to have to testify before a grand jury.
"I told Ms. Currie, 'Just relax, go in there, and tell the truth,'" Clinton said.
Which is the funny thing about memory. It can come and go. B>