Roger Simon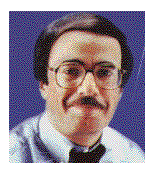 Bubba's last hurrah?
WASHINGTON -- Just weeks away from the critical November elections, President Clinton risked opening Mideast peace talks for the same reason he recently risked a government shutdown over his budget negotiations:
Clinton is convinced that if he is going be remembered for something other than Monica Lewinsky, it will be achieved through high-risk, high-reward gambles.
To be sure, there were other than political reasons behind Clinton's move.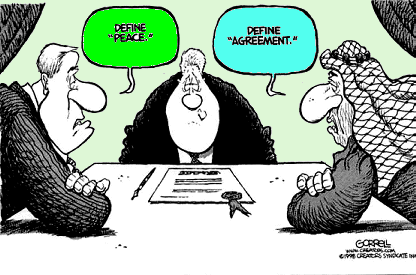 Clinton believed that without first an interim peace agreement and then a permanent one by May 4, 1999, Arafat would declare Palestinian statehood and possibly touch off a regional conflagration.
"It was not a matter of violence just between Israel and the Palestinians," a senior White House official said, "but such a move could lead to a breach between Egypt and Israel and Jordan and Israel and destabilize the entire Middle East."
So Clinton took the gamble of bringing Israeli Prime Minister Benjamin Netanyahu and Palestinian leader Yasser Arafat together -- and he won.
But there were real obstacles on his way to success: The first difficulty was that the two sides barely knew each other, and what they knew they did not like.
"They have spent more time together in the last nine days," a White House source said after last week's negotiations at the Wye Plantation on Eastern Shore, "than all of their lives."
Not only did Netanyahu and Arafat dislike each other, but the new Israeli foreign minister, Ariel Sharon, announced that he would not shake hands with Arafat.
And Sharon did not, not even when Clinton helicoptered out to Wye on the Sunday before last and convened the first dinner between the two delegations. While Sharon did sit at the same long table as Arafat, he would not shake hands with him during or even after the negotiations.
"Arafat handled it with great dignity," a source said. "And Sharon and Arafat talked a lot during the week."
The mood at the first meeting was cordial but stiff.
So Clinton broke the ice by asking Sharon about his farm and then by bringing the Palestinians into the conversation. He was in his "Oprah" mode, in which he listened intently to everyone, guided the conversation along and urged everyone to share their feelings.
On Monday, Clinton met separately with the leaders to determine what he called their "core interests," what they needed to hold onto and what they would give up.
The first near derailment came when Netanyahu said he wanted a mini-agreement. Instead of trying to solve all the knotty problems before them, the two sides would agree only on a few issues and then go home and reconvene in two or four weeks to see what other progress could be made.
"I don't think it will work," Clinton told him, knowing that it would be far more difficult to balance off the interests of the two sides in a small package where there would be only a few issues than in a large package where there would be many.
But Clinton did not say no. Instead, Clinton took the proposal to Arafat and let him say no. "I am willing to stay as long as it takes," Arafat said.
The grenade attack in Israel on Monday complicated things, though while the Israelis stated publicly they would talk only about security, in fact a whole range of issues continued to be discussed.
By Wednesday, however, the Israelis announced they were going to leave because no progress was being made.
Clinton persuaded them to stay, and at 9:30 a.m. Thursday, he told the two sides: "It's now or never. We reach an agreement today, or we're not going to get an agreement."
Clinton felt the two sides had to be pushed, bulldozed if necessary, toward real agreement. He kept the two delegations moving in and out of rooms, and for the first time, the Palestinians and Israelis began trading jokes about "redeployments" and "revolving doors" as they moved past each other.
At 3 p.m. Thursday, Clinton called the two sides together again. Arafat and Netanyahu sat down next to each other.
Netanyahu took notes on a yellow legal pad, and Arafat wrote in a tiny scrawl on little note cards.
"This is what we called the tough-it-out phase," a senior White House official said.
It began on a constructive note but then got contentious, and by 6 p.m., Clinton decided the two sides should separate, with him working with Netanyahu alone and then with Arafat alone.
At 10:30 p.m., Clinton called in his ace in the hole: King Hussein of Jordan, who had fought both Israelis and Palestinians in his lifetime and now wanted to devote what time he had left -- he is seriously ill with cancer -- to making peace.
Clinton brought the parties together, and Hussein talked movingly to them for 15 to 20 minutes.
"You are here for a larger purpose," the king told them. "You can't afford to let this fail. You owe it to future generations, you owe it to your people, you owe it to your children."
One observer said: "It was very moving. You could hear a pin drop as he was speaking. He is obviously not well, and he came here for the cause of his life. And it was uplifting. For about an hour."
And then, it was back to no business as usual.
"I cannot do it," Netanyahu would declare on this matter or that. "I've gone as far as I can go."
"I will not do it," Arafat said at one point. "I will not go farther."
But Clinton would not let the talks break down. He decided that everybody would stay up until they had an agreement.
"Clinton was the confidence bridge, the trust bridge," a senior White House official said. "They were awed that he would spend this much time with them, that he would put his prestige on the line for them."
Eventually, Clinton showed his other side, the side his staff has seen many times over the years: the red-faced, angry Clinton.
At one point Thursday night, Clinton blew up. "We're either going to get serious, or we're going to end the talks!" he said.
He told them he was fed up with the posturing of both sides. And then, he walked out of the room.
"It rocked both Netanyahu and Arafat back on their heels," one observer said.
It was another gamble by Clinton. But he learned something: Neither side wanted the talks to break down. Both sides wanted to go home with an agreement.
In the end, Clinton would spend 85 hours at Wye spread over nine days.
"I've kept you so long, you have a right to ask me for territory," he said at one point.
The Americans started joking about how the negotiations resembled the movie "Groundhog Day," in which Bill Murray re-lives the same day over and over until he becomes a better human being.
"We're not sure Arafat really understood the reference," an official said. "First, we had to explain what a groundhog was and then what Groundhog Day was and then what the movie was about, but well, he had an amazing command of detail when it came to Mideast issues, however."
Finally, the American negotiators wrote up a draft agreement and took it to the two sides. Negotiators for both sides agreed to it, and Clinton was delighted.
At 7 a.m. Friday, having stayed up all night, Clinton shook hands with a smiling Arafat. Clinton then turned to Netanyahu for a handshake and noticed that Netanyahu was not smiling.
Netanyahu took him aside and mentioned the matter of Jonathan Pollard, an American convicted of spying for Israel and currently in prison.
Netanyahu said Clinton had agreed to release him, and now, Netanyahu wanted to take Pollard back to Israel with him on his plane.
"That's not possible," a stunned Clinton said.
The American negotiators knew Netanyahu cared about Pollard -- he had brought him up every time he came to the White House -- but they were shocked that he would throw away a peace accord over it.
"I don't think I've ever gone from exhausted euphoria to exhausted despair more quickly," an official said. "It was a real roller coaster."
And so for the next several hours, the two discussed the matter over and over again, with Clinton saying only that he would review the Pollard matter at a later date.
Netanyahu finally came around. Clinton had persuaded him that there was really no other choice.
"By that time, Clinton had convinced both sides that they shared common enemies," a senior White House official said. "The people trying to destroy Israel and the people trying to destroy the Palestinians were the same people."
A few hours later, the parties flew from rustic Wye to the ornate East Room of the White House, where they sat under crystal chandeliers and signed the peace memorandum as the Marine Band played the theme from "Camelot."
At the end of the day, Clinton was clearly tired and clearly happy that his gamble had paid off.
"I was not going to let this dog die," he told a friend. "Though it did have a couple of near-death experiences." B>