Roger Simon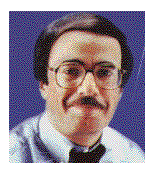 No, I'm not harrassing Hillary
WASHINGTON -- My friend Paul called from Chicago to say he was reading about me in the National Enquirer.
I deny categorically that I am having Oprah's love child, I said. Though I may have been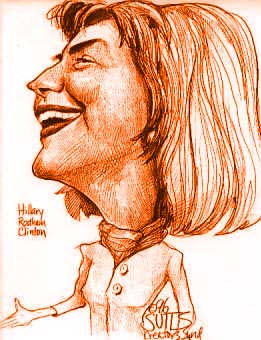 abducted by aliens and my implant is making me say that.
"I am not kidding," he said. "You're in there."
Are you sure you are not confusing the National Enquirer with the Philadelphia Inquirer? I asked. They are both printed on paper but otherwise are completely different.
"No, no, no," he said. "You are in this week's National Enquirer. On pages 18 and 19."
On two pages? I said. What is it, a foldout? Do I have a staple in my navel? Am I with Princess Di?
"You think I am making this up, but I'm not," Paul said. "You are in the issue that has 'Rosie's Secret Lover' and 'Monica: I'm Going to Kill Myself' on the cover.
I'm not on the cover? I said. Are you sure? There's not a headline that says: "Hillary to Columnist: Stop With the Phone Calls Already!"?
"This is no joke!" Paul yelled into the phone. "You are in there for your book."
I immediately grew serious.
Have I mentioned that I have written a new book? And by that I mean have I mentioned it in the last five minutes?
Have I mentioned that this book is already on Border's national best-seller list? Or that The Washington Post reviewed it on Tuesday and said it was "wonderful ... deliciously wicked, a complete hoot from start to finish!"?
And have I mentioned that Mary Smith (her real name!) of Austin, Texas, bought my book and mailed it to me for an autograph and that I signed it and mailed it back to her?
And have I mentioned that two days later, Mary Smith won the Texas State Lottery and got $937 million?
OK, so I made up that lottery part. But everything else is true.
"You're not going to use my phone call as an excuse to shamelessly promote your book, are you?" Paul asked.
Never! I said. My ego may be big, but it's not that big.
"Sorry," Paul said.
You should be, I said. Now I gotta go out and buy the National Enquirer before they are all gone.
Which I did. I put on a fake beard and a putty nose and went down to my local supermarket to buy it without embarrassment.
"Thank you," the checkout woman said. "And congratulations on making page 18."
The headline on the article stretches over two pages and says: "ALL THE GIRLS WERE WARNED: DON'T WORK OUT WITH BILL!"
And the article says: "Roger Simon writes a scathing account of the race for the White House in 'Show Time' -- just now hitting the bookstores. And he discloses new information ... "
Well, I don't want to bore you.
I did want to see what stories pushed me all the way back to page 18, however, so I flipped through the newspaper.
The stories included: "Titanic Star Finds Sunken Treasure!" followed by "Scum Dad" followed by "Suzanne Somers: My Bad Hair Day Made Me Famous" followed by "I CHEATED DEATH IN A FROZEN TOMB," which was followed by "Ivana's Slimming Secret Is Hidden in Her Undies!"
OK, I admit I stopped to read that last one. I will share it with you: "Ivana wears specially designed pantyhose that stretch all the way up over bustline," the National Enquirer claims.
I could not argue with anything on that list. All those stories should have run ahead of me.
But what story did I beat?
Right after the story on me is: "90201 Star: My Life With 2 Families & A Cow."
So, say what you will about the National Enquirer, I think its news judgment is sound.
Well, gotta go. Demi Moore and Bruce Willis are coming by to play Twister with me and Kirstie Alley.
OK, so I made that one up.