Eric BreindelMona CharenLinda Chavez
Jacob SullumJonathan S. TobinThomas Sowell
Robert ScheerDon FederRoger Simon
Jewish World Review / February 19, 1998 / 23 Shevat, 5758

Roger Simon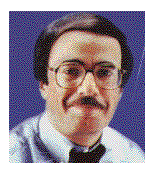 My 15 Minutes
WASHINGTON -- I knew Tuesday was going to be a different kind of day when I walked into the office and a colleague said, "I heard you on Imus this morning."
I wasn't on Imus, I said. I was asleep this morning.
"No, Imus was talking about you or something," my colleague said. "Howard Stern, too."
This happens all the time. People hear an item about Paul Simon or some other Simon, and they think it's me.
I sat down at my desk and punched the voice-mail button on my phone. The robot voice said: "You have 37 new messages."
Thirty-seven new messages? At 9 a.m.?
My friend Mike Tackett walked by, looked at me and said: "Go across the street and buy a blue shirt."
I looked at my shirt. It was yellow. I own one yellow shirt. I wear it when I'm in a bad mood and I don't care what I look like.
I've got pool duty at the White House today, I told Tackett. What difference does it make what shirt I wear? POTUS won't care.
POTUS is shorthand for President of the United States. A pool is a small group of reporters that accompanies the president in his motorcade just in case an intern should jump out of the woods and throw herself on his limousine.
Pool duty is almost always dull and useless; my turn comes up about once a month, and it puts me in a really bad mood. Which is why I was wearing my yellow shirt.
"Blue," Tackett said. "Blue shirt for TV."
I didn't know what he was talking about. I was about to start listening to my voice mail when the phone rang.
It was a producer from ABC. "The tape," she said. "Peter Jennings would like to have the tape. We want to run it tonight."
It took me a moment to realize what the heck she was talking about.
A few days before, I had interviewed Mike McCurry, the presidential press secretary. I have interviewed McCurry several times over the years, and he is in my new book. (Called "Show Time," available now in bookstores and through Barnes and Noble and amazon.com on-line and already in its second printing! Hurry, all this printing is making my hand hurt!)
In the interview, McCurry had said some pretty provocative things about Monica Lewinsky, the president, Ken Starr and the press. I had tape-recorded the interview, as I do with most important interviews.
I thought it was a pretty good story, and my newspaper, The Chicago Tribune, ran it on the front page on Tuesday.
But that was it, I thought. You write a story, and afterward, maybe you'll get a phone call or two and maybe a letter.
You don't get 37 phone messages at 9 a.m. and somebody from Peter Jennings calling.
"Why do you want the tape?" I asked the woman from ABC. "Is this a big deal or some ... "
My other line rang. It was MSNBC. Which was followed by CNN. Which was followed by CNBC. The 37 phone messages were from radio shows, wire services and newspapers.
"We would like you on the air," some guy from a radio station in New Mexico was saying to me.
When? I asked.
"You're on the air now!" he shouted.
"We have Roger Simon, and he's going to tell us about his interview with Mike McCurry!" another guy shouted in my ear.
The other line rang.
"We will send a car for you!" MSNBC said. "A limo! You'll be on with Keith Obermann!"
Yeah? I said. He's good. He wants me?
"A limo!" the guy said.
"Get a blue shirt!" Tackett said. "You can't go on TV in a yellow shirt!"
By the end of the day, I had done four TV shows, a half-dozen radio programs and a bunch of print interviews.
I could never empty my voice mail. I would start listening to messages, and a call would come in and then another, and while I was using both lines, more voice-mail messages would stack up.
I had written about the feeding frenzy, but I had never been inside a feeding frenzy.
In one sense, it was fun. Who doesn't like being the center of attention?
In another sense, there was a certain looniness to it. I soon realized that nobody really cared what I was saying on radio or TV. I was just filling air.
When there is a big story, the media fill air. With anything. Even with me.
I drove home at about 1 a.m., listening to me on the radio. I got home and turned on CNN, and they were running the story every half-hour.
Wednesday, I got up and made sure I put on a blue shirt.
Nobody called.
My 15 minutes was over. I was mortal again.

2/17/98: The manic-depressive presidency
2/12/98: Drip, Drip, Drip
2/10/98: Clinton tunes out the networks
2/5/98: The flight of the Beast: America's love-hate relationship with scandal
2/3/98: Speaking Clintonese
1/29/98: What the president has going for him
1/27/98: Judgment call: how Americans view President Clinton
1/22/98: Bimbo eruptions past and present
1/20/98: Feeding the beast: Paula Jones gets the full O.J.
1/15/98: Let's get it over with: it's time to deal with Saddam, already
1/13/98: Sonny Bono is dead, let the good times roll
1/8/98: Carribbean Cheesecake: First couple has cake, eats cake
1/6/98: PO'ed: a suspected druggie jumps through the employment hoops
1/1/98: Cures for that holiday hangover
12/30/97: Buy stuff now
12/25/97: Peace to all squirrelkind
12/23/97: Home for the Holidays: Where John Hinckley, never convicted, will not be
12/18/97: Bill's B-list Bacchanalia: Press and politicos get cozy, to a point
12/16/97: All dressed up... (White House flack Mike McCurry speculates on his next career)
---
©1998, Creators Syndicate, Inc.