Roger Simon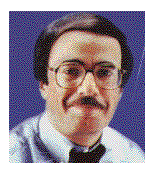 Hah, I told ya so!
WASHINGTON -- If you had listened to me back in December, you would be a lot happier today.
Back in December, I wrote a column outlining my Buy Stuff Now Theory of money management.
Here is what I wrote back then, which makes me look like a genius today (or else I would never bring it up).
"Let's say you have $20,000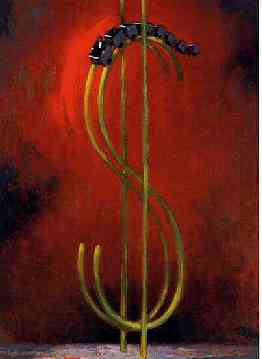 sitting around in some stock or mutual fund. What has happened to it lately? That's right. Because of some crisis nobody understands in Korea or Japan or some other place in the Far East, the value of your investment has gone down, let's say, 15 percent.
"OK, now try my Buy Stuff Now Theory. With my theory, you take that $20,000, and you go and buy a car with it. Doesn't matter what kind of car. Any car you like. And when you wake up in the morning and turn on the radio and some broadcaster is chirping that the Kung Fu Index in Sumatra plunged overnight, throwing Wall Street into a tailspin with some stocks going down 15 percent, you run over to the window and look out at your car.
"Is 15 percent of it gone? No! The car is all there! (Unless you live where I live, in which case the wheels may be missing, but that's another story.) If your money had been invested in stocks or mutual funds, some of it would be missing. But since you were savvy enough to Buy Stuff Now with your money, you've got an entire car to show for it."
See? I told you I was a genius.
But did you listen to me?
You did not.
You kept your money in some pathetic Patagonian Emerging Market Fund, and where is your money today? A big chunk of it is down the drain, that's where.
Even though the Dow Jones Industrial Average (which is the average of the value of the letters in the word Dow and the value of the letters in the word Jones and the value of the letters in the word Industrial, based on the popular word game Scrabble) went up 5 percent on Tuesday, the market is still down 14 percent from its high this year.
But is 14 percent of the new car I bought under my Buy Stuff Now Theory gone?
Well, yes, it is, because some young hooligans made off with the trunk, but that's another story.
My only mistake is that I did not believe completely in my theory.
And so, I invested the rest of my money in the stock market.
I wasn't going to do this. People who invest in the stock market are no different from people who go into convenience stores every morning and buy a stick of beef jerky and a lottery ticket.
Both kinds of people have about as much knowledge of the odds.
I knew this, but when Harvey "Pasty" Harper called, I succumbed anyway.
I was at work, and I got a call from a guy who said: "Hey, Roger, I'll bet you don't remember me, but we're old friends."
Goodbye, I said, which is the usual way I greet old friends I don't remember.
"Wait, wait, wait," he said. "Remember the guy who sat next to you in Mrs. Ottery's first-grade class? The guy who ate his paste every day?"
Pasty? I said. Pasty Harper? I thought you were in prison!
"First, it was an honor farm, not a prison," Pasty said, "and second, I learned a good trade."
So what do you do now? I asked. Repair autos? Make license plates? Sell aluminum siding?
"Naw," he said, "I wanted something low pressure. So, I'm a stock broker. You want to buy some?"
Some what?
"Some stocks," he said. "I got all kinds."
And so, I got into the stock market.
I don't want to make it seem like Pasty did not know what he was doing. He was excellent at selling me stocks and then convincing me a few weeks later to sell them and buy new ones. I believe this had something to do with his commission, but I am not entirely sure.
So, the other day, when the market was tanking, I called Pasty to ask what I should do.
Pasty is rarely there when I call him, but he always gets back to me as soon as the market has closed and all my stocks have gone down for the day.
This is a bad connection, I said to him. Where are you?
"Grand Cayman," he said.
Why are you in Grand Cayman?
"No extradition," he said.
Extradition? I said. You're worried about extradition?
"Did I say extradition?" Pasty said. "I meant expedition. I don't want to go any place where they have expeditions."
All my stocks are down about 80 percent, I said. What should I do?
"Dump them, and buy new ones," he said. "I don't know why you bought those dogs in the first place."
You told me to! I said.
"Oh, yeah," he said. "I guess I did. And I'm sure it made good sense at the time. What stocks did I tell you to buy?"
You don't know? I asked him.
"I'm at the beach," he said. "I never bring my paperwork with me because I don't want to spill pina coladas on it."
Very sensible, I said. You told me to divide my money evenly between International Buggy Whip and Consolidated Quill Pen.
"Yeah," he said. "But I think we should take you out of growth stocks."
So what am I getting into? I asked.
"Rubles," he said. "They're as good as the paper they're printed on."
So now, I am in rubles, and boy, you can really buy a lot of them for a dollar.
I have about 3.4 billion now, and when I hit 4 billion, I'm going to take them down to the convenience story and buy a stick of beef jerky. B>