Jewish World Review Oct. 18, 2000 / 19 Tishrei, 5761

Mona Charen

Self-delusion is no alternative to unpleasant truth

http://www.jewishworldreview.com --
FOR THE PAST eight years, Israel has indulged the fantasy that the Palestinians, under the leadership of Yasser Arafat, truly desired peace. Their newspapers and magazines, and even Israeli textbooks, have given a sympathetic account of the Arab view of the Mid-East conflict, and every disappointment in the "peace process" was greeted by grim determination on the Israeli side that nothing should be permitted to derail it.

The disappointments were many. Scores of Israeli civilians lost their lives as terrorists bombed cafes and city busses. Though Arafat promised over and over again to disarm terrorist groups like Hamas and Islamic Jihad, nothing was done. The Palestine Authority promised, and failed, to confiscate illegal weapons. It promised and failed to cease its incitement to violence. It promised multiple times to amend its covenant calling for the destruction of Israel, but never did.

While Israelis were reading and learning about the Palestinian perspective, the Palestinian Authority, along with the state-controlled media in surrounding Arab nations, continued to broadcast vicious anti-Jewish and anti-Israeli propaganda. One broadcast featured a four-year-old Arab girl singing: "My rights, I shall take them. I shall take them with a machine gun and a knife."

"The Protocols of the Elders of Zion," an infamous forgery created by the Czar's secret police in the late 19th century, was widely circulated in Palestinian bookstores. The official Palestinian newspaper, "Al Hayat Al-Jadeeda," contained slurs against Jews and Israel on an almost daily basis, like this one from 1998: "Corruption is part of the nature of the Jews." In the Palestinian press but also in the Egyptian, Syrian, Lebanese and other Arab newspapers, Jews and Israelis are depicted as vermin, lice, criminals and, for lovers of irony, Nazis.

Murder and martyrdom were the themes of Palestinian propaganda even as negotiators signed papers and made promises of cooperation. The mother of Muhammad el-Durrah, the 12-year-old boy cut down in the crossfire between armed Palestinian police and Israeli soldiers, proclaimed "My son didn't die in vain. This was his sacrifice for our homeland, for Palestine." The child's father had taken him to the Israeli checkpoint to join in the stone throwing. He was miles from home.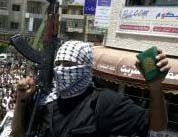 After Camp David, Arafat shut down the schools, instructed Palestinian TV to show nothing but pictures of the Intifada and stoked the fires of hatred. Even after the meeting in Sharm el Sheik was underway, Palestinian TV broadcast a sermon by a the rector of the Islamic University in Gaza, which included calls for killing Jews and Americans, and reminded Arabs that "even if an agreement is signed we shall not forget Haifa, and Acre, and the Galilee, and Jaffa, and the Triangle and the Negev, and the rest of our cities and villages. It is only a matter of time. ..." To its eternal shame, the Clinton administration did not veto a U.N. resolution blaming the violence on Israel.
Successive Israeli governments (pushed hard by the United States) ignored what the Arabs were saying among themselves and chose to believe that peace would flower in this most inhospitable soil. Even as recently as six weeks ago, when Morton Klein of the Zionist Organization of America asked what he would say to Arafat about the "culture of hatred" the PA was fomenting, Barak was dismissive. "Don't be naive," he huffed. "After we have a deal, they will stop."
But last week, an Arab mob in Ramallah showed the fruits of that propaganda in a way few will be able to forget. Dead Jews as his trophy, a triumphant Palestinian displayed his bloody palms for an appreciative crowd who then stomped and stoned the bodies. And what had prompted this fury? Had Israel built new settlements or walked out of negotiations? On the contrary, the most accommodating government in Israel's history had withdrawn from Lebanon completely and offered the Palestinians 95 percent of what they've been demanding, including East Jerusalem.
And so Israel is forced to reckon with the unpleasant truth: There will be no peace; at best, armed truce. It's a terrible reality -- but pretending your enemies want peace when they quite plainly do not is foolish beyond measure.

Comment on JWR contributor Mona Charen's column by clicking here.

© 2000, Creators Syndicate