Jewish World Review

Scientists quantifies national buzzwords with 'PQ Index'

http://www.jewishworldreview.com | (KRT) Girlie-men. Flip-floppers. Liars, both President Bush and challenger John Kerry. Blue states. Red states. Michael Moore's "Fahrenheit 9/11." Vulgarity among politicians.

Politically charged phrases and themes such as these spread faster than mold on a ripe Florida orange in today's fast-paced, Internet-driven news cycle.

Curiosity about the phenomenon recently prompted Paul J.J. Payack, a Danville, Calif., software engineer and fiction author, to devise an algorithm that tracks the rise and fall of common words and phrases used in newspapers, TV and the Internet.

Payack releases a monthly top 20 list called the Political Sensitivity Quotient, or PQ Index. It's gotten so hot that that it might soon appear in its own ranking.

The index has aired on CNN, CBS Sunday Morning, KGO Radio and appeared in newspapers around the world since its April debut.

Earlier this month, Reuters staffers covering the Athens Olympics asked Payack to fire up his software to determine whether journalists began using more classical Greek metaphors and allusions in their coverage after the games started. (On a single recent morning, Payack found 3,000 references to Greek history and mythology compared to virtually none a month ago.)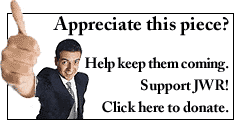 "I'm impressed with the cleverness of this," said John Horrigan, senior researcher at the Washington-based Pew Internet and American Life Project, which studies how the Internet affects people's lives. "It appears that he has a tool that measures the viral capabilities of modern, interactive communication technology.
"I've not seen anything quite like it. I'm going to bookmark it right away."
A Harvard-educated writer who studied six languages, 54-year-old Payack has held a lasting relationship with linguistics. He says he has read the New York Times every day since he was a teenager.
POLITICAL SENSITIVITY QUOTIENT: TOP 10
According to the Danville, Calif.-based Global Language Monitor, here are the top hot-button words, topics or phrases of August:

1. Michael Moore's "Fahrenheit 9/11" film

2. Girlie-men comment by Gov. Schwarzenegger

3. Vice President Dick Cheney's vulgarity

4. Bush or Kerry as liars

5. "Shove it" comment by Teresa Heinz Kerry

6. Red states versus blue states

7. Kerry as a flip-flopper

8. Behead or beheading

9. Clinton's autobiography, "My Life"

10. Robert Kennedy Jr.'s characterization of Bush administration as fascists

He combined his polyglot background with his news junkie side two years ago after he noticed the sudden and widespread use of the term, "rush to war."
"I read the term on the Washington Post's site, and then I saw it appear in news story after news story - it took on a life of its own," Payack said. "I started tracking it, and that's how this all started."
He formed a company called The Global Language Monitor, enlisted the help of eight colleagues around the globe and tested his software for nine months before he released his first set of results in April.
The month before, he produced the "Hollyword list," which named "wardrobe malfunction" and "bootylicious" as the top two Hollywood terms most likely to become household phrases.
The company hasn't made a profit yet, but demand for new forms of research data usually comes with "the potential to make money," Payack said.
Here's how the PQ Index works:
Payack, his colleagues and online participants nominate politically charged phrases or issues for analysis.
The automated software searches for the items in primarily the online content of newspaper and wire services, Google, Factiva, Internet blogs, television and radio scripts. In addition to frequency, the system weights the score based on the media outlets' circulation or market size. In other words, appearance in the New York Times rates higher than the Contra Costa Times.
The month-to-month rankings allow Payack to measure how long an issue remains hot and note when it begins to fade from the public eye.
The economy, for example, is no longer a story, he said. It dropped to No. 14 in August, down from No. 6 in July. The Abu Ghraib prison abuse scandal in Iraq also plunged.
In September, look for swift boats to make the Top 10, Payack predicted. This relates to the controversy over whether Kerry deserved medals he received as a Vietnam War swift boat commander.
"I would think that the campaigns would want to look at the index because it measures what's being said," Payack said.
Neither side should interpret the PQ Index as political, he cautions.
He says he reports the numbers, notes the trends and lets the statistics fall where they may.
Payack initially worried about political balance after he released his debut findings in April, when the word "incurious" to describe President Bush rated the top spot.
But since that time, the fickle No. 1 title has flitted from Abu Ghraib to former President Ronald Reagan to controversial filmmaker Michael Moore.
"Everyone gets slammed equally hard at one time or another," Payack said.
Every weekday JewishWorldReview.com publishes what many in Washington and in the media consider "must reading." Sign up for the daily JWR update. It's free. Just click here.
Comment by clicking here.

© 2004, Contra Costa Times Distributed by Knight Ridder/Tribune Information Services