Jewish World Review

Medical tourism companies luring Americans abroad with surgery-vacation trips

http://www.jewishworldreview.com | (KRT) Carolynne Bond Kent and her cousin Patsy embarked on a vacation getaway to the mountains of central Mexico three years ago.

There, the women strolled along cobblestone streets, sampled restaurant dishes and relaxed in a quaint hacienda.

They also recuperated from the face-lifts that were the real purpose of their trip.

Both 69 at the time, the pair traveled to Mexico to have plastic surgery - joining the ranks of "medical tourists" who are venturing outside the United States for cosmetic surgery and other procedures.

The women found a surgeon online at www.faceliftmexico.com, which promotes a 10-day vacation-surgery package in historic San Miguel de Allende, Mexico. And they paid a fraction of the price that doctors would have charged at home.

"I've done a lot of traveling in my life. I wasn't nervous at all," said Patsy, a Texas resident who asked that her last name be withheld. (She wouldn't want people to know she's had a face-lift, after all.)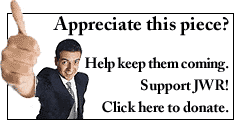 Although statistics are not available, businesses that market medical trips are turning up all over the globe. Many tout the low price of treatments, boast luxurious accommodations and advertise attention-grabbing packages - such as "surgeon and safari" expeditions in South Africa or "breast implants and tango" trips to Argentina.
That concerns some U.S. doctors, who worry about the credentials of the foreign surgeons, the sanitary conditions of their operating rooms and patients' access to follow-up care.
The risks can be significant.
In June, the national Centers for Disease Control and Prevention warned that 12 women had bacterial infections after traveling to the Dominican Republic for "tummy tucks," liposuction and breast surgeries.
The women - from New York, Massachusetts, North Carolina, Rhode Island and Puerto Rico - had been treated at various surgery centers in that country's capital city over 10 months. Nine of them became so badly infected that they were later hospitalized.
"People want to go for the deal. They want to go abroad because, quote unquote, `They can get the same surgery for a reduced price.' Therein is the fallacy," said Rod Rohrich, president of the American Society of Plastic Surgeons. "America has the best health care system in the world."
Kent, of Birmingham, Ala., counters that many countries have well-trained doctors and clean facilities. And she preferred her stint in a Mexican hospital to an outpatient procedure in the United States, she said.
"This was a three-day hospital stay, where you are monitored and all of that constantly," Kent said. "I thought that just sounded a whole lot better."
Pat Marino, the U.S. agent for the company that arranged Kent's face-lift, said clients are usually lured by the $6,000 cost. That compares with Texas price tags of about $10,000 to $15,000 for the procedure, according to Rohrich.
Marino, a former travel agent who launched the business after her own surgery in Mexico in 1994, said it has grown steadily, especially as TV makeover shows have promoted plastic surgery in recent years.
"Ten years ago, it wasn't even very popular to think of having cosmetic surgery," she said. "And much less popular to think about leaving the good old U.S.A."
Marino, who works with a single Mexican surgeon, initially advertised in publications - mostly in Florida and Texas - and made strides appealing to flight attendants as early clients.
"Those girls fly for free, and they need to look good," Marino said.
Since then, more than 400 patients have bought her packages, she said.
For Kent, the trip to Mexico had one notable advantage beyond the low price - discretion.
Kent was able to recover far from home and curious acquaintances when her discolored post-surgery face looked its worst. By the time she returned to Alabama, she was able to hide the remaining bruises with makeup, she said.
"When I finally went out, nobody even noticed," Kent said. "And I didn't tell anybody."
That's a prevalent selling point for many medical tourism packages, which highlight the ease with which patients can disguise their surgeries.
"Why should anyone else have to know or need to know?" asks one travel company that offers cosmetic surgery in Malaysia. "With Beautiful Holidays ... you just go away on holiday and return having never looked better before."
Rohrich said some patients return from surgery vacations only to face severe medical complications, including infections from unsterilized surgical equipment, slipped breast implants and loss of skin.
Rohrich receives about a dozen calls each year from victims of botched foreign cosmetic surgeries or from hospital emergency rooms where patients have sought help, he said.
Those patients sometimes must spend more money to undo the damage of the previous procedures, he said. And they often have to persuade U.S. doctors to tackle the complications of another physician's surgery.
"You're putting yourself and your body and your life at incredible risk. Is it worth saving $500 on your face-lift if it could kill you?" Rohrich said. "There are excellent surgeons in Mexico and all these countries. But I can tell you most of them don't have these fly-in, fly-out deals."
Luiz Toledo, a surgeon in Brazil who is active in the International Society of Aesthetic Plastic Surgery, said patients generally look outside their own countries for better-quality services, cheaper prices or a combination of the two. But he warned against seeking treatment from "cowboys" - untrained doctors with different specialties who perform cosmetic procedures for quick profits.
"A patient may travel to Brazil, Mexico, South Africa or Costa Rica and have top-quality surgery with a cheaper price, due to the exchange rate or to economic differences between countries," Toledo said in an e-mail. "It is wrong, however, and it should not be encouraged, to travel for surgery only because it is cheap."
Medical tourism companies provide varying amounts of information about their doctors for clients who want to check out the qualifications of their surgeons. Some offer resumes and references from previous clients, while others provide little more than a doctor's name.
While most of the vacation-surgery packages emphasize cosmetic procedures, sponsors of medical tourism promote other services too - including fertility treatments in Barbados, LASIK eye surgery in Malaysia and heart bypass surgery in Costa Rica.
Plenitas, a 1-year-old company in Argentina, offers more than 20 medical specialties, including cardiology, ophthalmology, dentistry and plastic surgery.
Chief Executive Officer Roberto Gawianski said the company has targeted U.S. clients most aggressively but also draws patients from Canada, Great Britain, Spain and other countries.
So far, Plenitas serves about 10 to 12 patients monthly and has plans to expand further, Gawianski said.
While low-cost plastic surgery - as cheap as $1,000 for liposuction - is most in demand, dental care and gastric banding services are big sellers too, Gawianski said. The company's most popular package: a seven-day "breast implants and tango" trip that includes private Spanish and dance lessons for patients.
One Plenitas client from Los Angeles, who asked to be identified only as Nancy, said she spent the days before her surgery last month skiing, then went sightseeing in Buenos Aires and at Iguazu Falls near the Argentina-Brazil border.
"I was looking to combine the procedure with travel," she said. "I only get so many days off in a year, and I didn't want to spend them laid up in a hotel room."
The 37-year-old executive secretary - who had liposuction of the inner thighs, arms, abdomen and waist - traveled to Thailand for a nose job last year.
This time, she said, she considered returning there or having surgery in Japan or Tijuana, Mexico. But she opted for Plenitas' package because the $2,400 fee was far cheaper than elsewhere.
She didn't contemplate any California surgeons at all.
"Given my income, it would've been prohibitively expensive to do it here in Los Angeles," she said. "So I took to the Internet, like a lot of people do."
Nancy tried to conduct research about her surgeon and the operating facilities before the procedure, but admits she learned little more than his name.
"It was a leap of faith, because I must tell you there wasn't a whole lot of information available on the doctor," she said.
Nonetheless, she said she's satisfied with the results of her surgery - especially because colleagues haven't guessed the true reason for her visit to Argentina this summer.
"Nobody at my office knows. They haven't noticed. They just think I lost a few pounds," she said. "I've got so many pictures taken at Iguazu Falls and taken in front of the presidential palace. People don't suspect that I had time to go into a hospital."
Every weekday JewishWorldReview.com publishes what many in Washington and in the media consider "must reading." Sign up for the daily JWR update. It's free. Just click here.
Comment by clicking here.

© 2004, Fort Worth Star-Telegram. Distributed by Knight Ridder/Tribune Information Services