Jewish World Review

Teen dude spending too much time on cellphone? Technology now enabling X-rated videos

http://www.jewishworldreview.com | (KRT) So, you thought the chump on the cell phone was rude?

You rolled your eyes when he stepped into the elevator, sat next to you in an airplane, or drifted into your lane while driving.

Just wait.

Soon, you might not only have to endure his voice, but his vice.

Pornographic videos are coming to cell phones.

American wireless networks and mobile handsets soon will be fast enough to download and play video clips. This month, one of the Internet's most popular adult Web sites became the first to sell pictures and minute-long movie clips optimized for U.S. cell phones.

In Dallas, people willing to drop a couple hundred bucks on a new phone, subscribe to an adult Web site, and burn up their mobile minutes will be able to tap into one of the fastest wireless networks available. AT&T Wireless next spring plans to debut a super-fast system - with connection speeds rivaling DSL and cable modems - in San Francisco, Seattle, San Diego and Dallas. Sprint and Verizon say if they're behind, they're not far behind.

The cell phone behemoths will not promote porn on their networks' portals, next to links for news, weather and sports, but like traditional Internet service providers, they will not prevent customers from tapping in Web addresses and surfing to adult sites, company representatives said.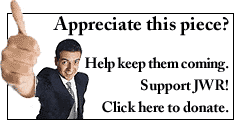 Two cell phones capable of playing video clips, the Nokia 3650 and the Sony Ericsson P800, are available now for $200 to $300. Several other "smart phones" are expected to hit the market before Christmas.
"When these phones become more like mini computers … the phone will really become the nexus tool for accessing the Web," said Jeremy Pemble, a spokesman for AT&T Wireless, "Once, that would have been a pipe dream. Today, we're almost there."
A flagging economy, bugs in the technology or fear of moral backlash may delay the full deployment of video-capable networks until late next year or beyond. But Jeff Kagan, an Atlanta-based telecommunications analyst, says porn's profitability on the Internet virtually guarantees it will make the jump to cell phones.
"I hope it doesn't, but history could repeat itself on the wireless Web," he said. "It probably will."
Kagan said anywhere-anytime cell phone access to the Internet will magnify the conveniences and annoyances of the wired Web. For example, with only a cell phone, you will be able to step off a plane and check on your child in day care by way of Web cam.
But, you may also be peppered with spam from adult Web sites.
"Wait until people open messages on their cell phone and see and hear things … they never wanted to see," said Mr. Kagan. "That's when it's going to get real."
Porn queen Danni Ashe, a former stripper from Seattle, took $8,000, a crash course in Web site design, and parlayed her persona into one of the most popular adult Web sites on the Internet. She hopes to repeat her fortune on the wireless Web.
She unveiled the mobile edition of her Web site, "Danni's Hard Drive," two weeks ago. It contains more than a thousand pictures and a handful of video clips scaled to cell phone size.
Adult industry analysts say it is the first Web site of its kind, although several sites sell pictures, and a handful market video clips to people who carry personal digital assistants.
In Europe and Asia, where the networks and phones are generally faster, wireless pornographic videos are widely available.
Ashe's new Web site generated more than 10,000 hits the first week, said a spokesman for a company monitoring the activity. Ashe would not say how many people signed up for the $5.95 monthly subscription.
"We think this is going to be huge," said Ashe. "It's mobile, it's private."
Michael Craven, vice president for religious and cultural affairs at the Dallas-based National Coalition for the Protection of Children and Families, said his group is alarmed by the new technology and will lobby cell phone companies to stop it.
"People need to stop for a second and ask, `What kind of society do we want to live in?' " said Craven. "There comes a time when we need to … exercise some restraint. We can't surrender to all our passions and desires without hurting ourselves and other people."
Craven said porn destroys marriages, enslaves men and corrupts kids. If we don't step away from the screens, he said, a culture-wide erotic trance may siphon our creativity and productive energy.
"Look at the Roman Empire," he said. "When that culture turned lazy and complacent, the people turned to entertainment. When that ceased to satiate, they turned to blood sport in the coliseum, and pornography."
He said a similar pattern is emerging, with the popularity of reality TV shows like Survivor and Fear Factor.
"We're the most civilized and powerful nation on the planet?" Craven said. "Well, we're in trouble."
Ashe said Craven won't find the boogeyman on her Web site.
She said the images in the free area of her Web site, which are available to anyone with a Web-enabled cell phone, are no more provocative than what kids see on MTV, in magazines or on television.
"The nudity," Ashe said, "is very light."
Melanie Hill, a 39-year-old mother from Plano, said she suspects neither salvation nor damnation will be found in mobile technology, but she's positive she doesn't want porn on her phone.
It's gross, she said, and tacky.
"It's bad enough that I have to protect my children from this stuff on TV," she said, surveying her three towheaded children, ages 7, 5 and 2. "Now someone can be walking around the mall with pornography playing on their cell phone? Our society needs to draw the line. This is ridiculous."
Brian Corn, 24, a cell phone salesman at Stonebriar Centre in Frisco, Texas, seemed blase about the controversy. He said he grew up with gadgets.
"I had a pager when I was in sixth grade," said the father of a 5-year-old and a 2-year-old. "Porn is in the mainstream. … The best thing we can do for our kids is to talk to them about it.
"Am I worried about my kids seeing a naked lady? Not really."
Craven said the average age at which children are exposed to porn - which he defined as material that appeals to prurient sexual appetites - is 8 years old, according to a 1998 study by the National Coalition. Before the Internet, he said, it was 15.
"This technology … makes it nearly impossible to maintain standards of decency," he said.
Disclaimers and warnings on adult Web sites do not discourage curious teens from clicking into free content, he said, and color-screen cell phones capable of downloading porn are status symbols for children as young as 9 or 10.
Sally Schmidt, research manager at Wisconsin-based SpectraCom, a company that tracks telecommunications trends, said 32 percent of children ages 8 to 12 have a cell phone.
"And the ones that don't have one want one," she said.
That's one of the reasons Craven said the National Coalition will attempt to crimp the flow of smut to cell phones.
"Corporations need to understand they are members of a community, and they have a responsibility to do no harm to that community," he said. "When they find themselves pursuing profit at the expense of the community, they need to be held accountable."
Early indications suggest porn will be as popular on cell phones as it has been on computers.
Neeray Berry, co-founder of Cellmania, a company that provides download services - typically ring tones and games - to AT&T Wireless and Cingular cell phone customers, said his company tracks consumer patterns on the wireless Web.
Four out of every 10 keyword searches are for adult services.
"The wireless Web is almost a mirror image of what people do on the wired Web," he said. "That's not surprising to us at all."
Pornographers and their customers often pioneer new technology, industry analysts say. VCR sales languished until stag movies were available on tape. Camcorders showed up in people's bedrooms before they were used to record youth baseball games, and the earliest users of the Internet often surfed adult Web sites.
"Porn drives technology," said Dario Betti, a senior telecommunications analyst for Ovum in London, who studies both the European and Asian markets.
Betti said he and other analysts predicted doom earlier this year when a British mobile-phone operator signed a deal with Playboy to offer its users access to 13 million naked photos and more than 2,000 hours of explicit video.
The analysts said people were unlikely to pay for photos of flesh when there is so much of it free on the Internet. But Betti, who is writing another report due out this month, said he might revise his prediction because early sales of wireless porn seem to be robust.
The emergence of porn on mobile phones could increase the public's comfort level, or there could be a backlash, said Robin Lovin, an ethics professor at Southern Methodist University.
"This is an extension of a whole set of questions that evolve when we take private things into public spaces," said Lovin. "Pornography used to be something people kept very much to themselves. But cell phones seem to loosen up people's inhibitions, and I can just imagine sitting on the subway or in a commuter train or Starbucks and seeing these appalling pictures."
Every weekday JewishWorldReview.com publishes what many in Washington and in the media consider "must reading." Sign up for the daily JWR update. It's free. Just click here.
Comment by clicking here.

© 2003, The Dallas Morning News Distributed by Knight Ridder/Tribune Information Services