Jewish World Review

Travelers' superstitions extend to Sept. 11 trips

http://www.jewishworldreview.com | (KRT) Sept. 11 has become "the new Friday the 13th" for travel and transportation, said a risk management specialist at George Washington University. Because of the trauma and mayhem caused by the terrorist attacks two years ago Thursday in New York City and the Pentagon, some people will not fly or ride the train around this time ever again.

"It's going to be a sensitive day," said Tyra Hilliard, assistant professor at the Department of Tourism and Hospitality Management at George Washington University. "People are … particularly wary of normal activities that occur on that day," similar to how some feel about their actions on Friday the 13th.

Law enforcement and transportation agencies are trying to reassure the superstitious public with an increased presence at logical targets and continued heightened security.

The federal government is not expected to increase the threat level for Thursday's anniversary. The U.S. Department of Homeland Security Web site puts the level at yellow, or elevated, which is midway on a five-level scale.

Nevertheless, employees at transportation facilities in Maryland are keeping their guard up.

"We've been operating at a high level of alert since 9/11," said Cpl. Gregory Prioleau, spokesman for the Maryland Transportation Authority Police.

To increase safety for Maryland residents, MdTA Police created the Homeland Enforcement and Traffic team, or HEAT, Prioleau said. They also share information with other agencies, local, state and federal.Bridge security will increase, Prioleau said, and toll collectors under MdTA have been distributing fliers to remind people to call the state's tip line, (800) 492-TIPS, about any irregularities they see.

"People will see a greater presence of officers," Prioleau said, on roads Baltimore/Washington International Airport and the Port of Baltimore.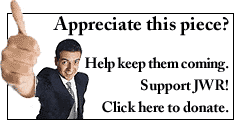 The Washington region's smaller airports, which are still suffering from flight restrictions imposed after the attacks, are keeping a closer eye on things this week, said Wendy Carter, manager of Montgomery County, Md., Airpark.
"We're policing ourselves," she said. The Airpark has also asked that the local police add surveillance this week.
Despite the best efforts of security experts, some travelers still will perceive some sites in the region as potential terrorist targets on the second anniversary of Sept. 11, including Baltimore/Washington International Airport and Baltimore, a port city.
"The various jurisdictions responsible for Port Security are on their toes," said Richard Berkow, Port of Baltimore spokesman, in an e-mail to Capital News Service. "They are professionals, sophisticated, very alert and well-equipped."
The atmosphere this week regarding transportation and travel will have more to do with the economy and "nothing to do with fear," said Abraham Pizam, dean of the Rosen School of Hospitality Management at the University of Central Florida.
Even so, residents should be watchful, said Sgt. Thornnie Rouse, spokesman for the Maryland State Police.
"If they did it two years ago," Rouse said, "it can happen again."
Every weekday JewishWorldReview.com publishes what many in Washington and in the media consider "must reading." Sign up for the daily JWR update. It's free. Just click here.
Comment by clicking here.

© 2003, Capital News Service Distributed by Knight Ridder/Tribune Information Services