Jewish World Review

Terrorism concerns find issue with hazardous materials placards

http://www.jewishworldreview.com | (KRT) The U.S. Department of Transportation wants to keep hazardous materials warning placards on trucks and trains even though the diamond-shaped signs could help terrorists pick targets.

Removing the placards would put in danger firefighters and others who respond to wrecks, derailments, leaks and releases, said a report by the DOT's Research and Special Programs Administration just made public. Placards help emergency responders quickly determine what risks they face by identifying the chemicals and other hazardous materials inside containers.

But the Department of Homeland Security, whose job is protecting the United States from terrorist acts, is continuing its push to remove the placards. And the Transportation Department acknowledges the issue is not closed.

"This is Homeland Security's baby but the ramifications of removing those placards to the safety of emergency responders and the public throughout the country could be enormous," said Alan Roberts, president of the Dangerous Goods Advisory Council. The Washington-based organization represents domestic and international industries involved with hazardous material.

"Most people in the industry, especially those involved with the transportation of hazardous material, are greatly concerned with protecting dangerous cargo from terrorist attack," Robert said, "but the Department of Homeland Security needs to more carefully understand the risk to the public and emergency responders that will surely accompany eliminating these hazard placards."

The 41-page study by the Research and Special Programs Administration concluded this year that the small signs should remain - for now - because they provide vital information to firefighter, transport workers and others. But several sources say the idea is still under review.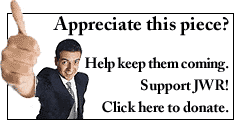 "Based on intelligence received, the threat to hazardous materials cargoes by terrorists is a very real concern," authors of the Jan. 15 study wrote. "Some in the industry and security communities believe that terrorists may use placards to help identify targets of opportunity for destruction or shipments they can hijack or steal and use in planned attacks."
The report illustrates one dilemma facing homeland security planners following the terrorist attacks of Sept. 11, 2001.
On one hand, the decades-old practice of posting a color- and number-coded sign on hazardous shipments provides vital information to people who come in daily contact with the shipments, particularly emergency responders.
On the other is the concern that terrorists will target these shipments for spectacular attacks on U.S. soil. The report cited questions about whether the placards - some of which carry universally known symbols for radiation, flammables and poisons - are "detrimental to security interests," and whether a more secure substitute is warranted.
Joe Delcambre, spokesman for the Research and Special Programs Administration, said the federal government is not currently seeking a rule change to abolish placards, but "we do leave it open for continual review. … It is not a closed issue."
The report was launched after someone in the White House contacted then-agency Administrator Ellen Engleman to look into the issue, Delcambre said.
The idea surfaced in mid-February as part of the Bush administration's strategy for protecting critical infrastructure. That report stated that the marking of railroad container cars used to carry hazardous materials was an "area of concern."
The report suggested planners "devise a system of markings that terrorists cannot easily decipher."
Transportation Security Administration spokeswoman Chris Rhatigan said that after a July 25 workshop on the issue held in Baltimore, the agency determined that further study is needed "in the interest of security." The agency won't make any recommendations until everyone who would be affected is heard.
Few dispute that Roberts was the driving force in getting the government to mandate the use of the colored hazard warnings. For many of his 40 years in government, Roberts was Associate Administrator for Hazardous Materials Safety in the Department of Transportation's Research and Special Programs Administration.
Placards have different colors and symbols depending on the material. For example, a black and white skull and crossbones indicates poison and toxic material. A fuming beaker signals corrosives and acids. Orange is for explosives, yellow for oxidizers, green for non-flammable gases, red for flammable and combustible and a purple propeller indicates radioactive material.
Roberts said he's worried that any disruption of the hazardous material identification system would increase the risks to firefighters, police and medical technicians to responding to hazardous material incidents, while offering little deterrent to terrorists looking for a target.
The estimated 3 million emergency responders in the United States have been trained to recognize the colored diamond, which must be affixed to all railcars, trucks and cargo containers carrying dangerous materials. They also know how best to handle the fire or release of hazardous materials, he said.
"It has paid off. Anybody who was around in the '60s and '70s knows that we had a lot of firefighters killed because they didn't recognize what was in the derailed tankers or the overturned trucks," he said.
It was an explosion of two rail tank cars filled with propane in Waverly, Tenn., on Feb. 22, 1978, that killed 16 firefighters who had no idea what was in the burning cars that emphasized the need for emergency responders to know what hazards they were facing.
In April, Clackamas County, Ore., Fire Chief Randy Bruegman told a Senate panel that there are about 17,000 hazardous materials incidents each year, of which 500 are considered serious.
Roberts said that 1.2 million shipments of hazardous material are in transit every day - by air, water, road and rail.
Placards allow firefighters to quickly size up the danger from a distance and plan the proper response, said Bruegman, president of the International Association of Fire Chiefs. Dismantling the current system "would be a significant mistake," he said.
Because first-responders would be blind to the hazard level, they would treat any incident like a major public-safety threat, authors of the federal study found.
In turn, that would lead to more frequent shutdowns of major highways and potentially unnecessary evacuations of neighborhoods and schools, hospitals and businesses.
The trucking industry is the largest consumer of hazardous-materials placards and Rich Moskowitz, regulatory affairs counsel for the American Trucking Associations, said Tuesday that the mandated signs have proven useful to emergency response crews.
"They are a cost-effective way of communicating what could be a safety hazard in the event of an accident," Moskowitz said.
While he acknowledges that there are those who fear the placards would provide a "shopping list" to potential aggressors, Moskowitz pointed out that a rental truck and van used in two high-profile attacks carried no placards. Those were the 1995 bombing of the Alfred P. Murrah Federal Building in Oklahoma City and the 1993 bombing of the World Trade Center.
Removal of the signs would make it more difficult for transport workers to ensure that dangerous materials are handled safely, the study found. For instance, placards help guide rail workers who decide where railcars containing hazardous materials should go in a lineup of freight cars.
Because the placards are part of an international hazard communication system, any change could "dramatically affect" the U.S. chemical trade and prove disruptive at seaports and border crossings.
Delcambre and the authors of the Jan. 15 study pointed out that other efforts are under way to better safeguard hazardous shipments, including training to improve security awareness, publishing security advisories aimed at the private sector and outreach programs aimed at helping motor carriers improve security.
Daniel M. Collins, president of Operation Respond Institute Inc., said he and representatives of the railroad industry have met several times with the TSA about field-testing potential alternatives to placards on rail tank cars.
The nonprofit Operation Respond provides a secondary means of identifying hazardous shipments in railroad tank cars and sharing it with rescue crews. But Collins said his group is not trying to position itself as a replacement for placards.
Shippers and transporters have developed anti-terrorism action plans aimed at preventing a shipment from being used as a weapon, the report found.
The report weighed other approaches that could be used in lieu of placards. Among them were the use of both armed and unarmed escorts, small radio-frequency identification similar to those used on some tollways and remote vehicle-tracking monitoring.
It found that while some of the technologies are available, putting them into use would take "considerable time and resources." They were found to be enhancements - not replacements - to placards.
Every weekday JewishWorldReview.com publishes what many in Washington and in the media consider "must reading." Sign up for the daily JWR update. It's free. Just click here.
Comment by clicking here.

© 2003, Distributed by St. Louis Post-Dispatch Knight Ridder/Tribune Information Services