Jewish World Review

Africa in danger of becoming terrorist target and base, analysts say

http://www.jewishworldreview.com | (KRT) PRETORIA, South Africa — Africa has suffered only 6 percent of the world's terrorist attacks in the past decade but its mix of unstable governments, Middle East proximity, persistent poverty, radical groups and Western tourists suggest it is likely to become a growing terrorist target and base, African terrorism analysts warned Thursday.

"Africa has very favorable conditions for terrorism to develop and spread," said Anneli Botha, a senior researcher at the South African Institute for Security Studies, which launched a two-day meeting on terrorism in Africa on Thursday in Pretoria.

While the continent has had few terrorist attacks in the past decade, it has suffered a disproportionate number of casualties, in part because of several high-profile attacks. Al-Qaida-linked terrorists in 1998 blew up the U.S. embassies in Kenya and Tanzania, killing 224 people. Last November, terrorists also believed to be tied to al-Qaida fired a missile at a commercial airliner and simultaneously blew up a beachfront hotel in Mombasa, killing 10 Kenyan workers and three Israeli tourists.

"If it happened before, it can happen again," warned Jai Bandi, a Malawi lawyer who handles security cases. "The worries are becoming more and more real."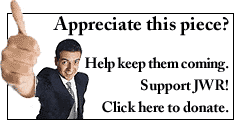 Perhaps one of the highest-profile potential targets on the continent is Cape Town, which, like Bali, is both home to a substantial radical Muslim population and a favorite haunt of Western tourists. Three years ago, South African authorities infiltrated Muslim extremist groups in Cape Town and succeeded in halting a string of bombings aimed in part at bringing Islamic revolution to South Africa.
But while the leadership of the terrorist organizations has been jailed the "foot soldiers are still out there. Lots of arms and ammo are still out there," said David Africa, a former ANC fighter and crime intelligence analyst in the Cape Town region.
"If I were with al-Qaida, Cape Town would be a very attractive place for me," he said. "You have people with skills, people who are motivated."
According to Botha, al-Qaida is active across Muslim areas of Africa, in an effort to spur radicalism and extremist political fervor. But al-Qaida is hardly the continent's only terrorist threat.
South Africa is currently trying a group of right-wing Afrikaner extremists arrested after a series of bombings and other attacks that killed one person in Soweto last year. And human-rights organizations charge Zimbabwe's President Robert Mugabe with state-sponsored terrorism for backing - or at least overlooking - murders, beatings and rapes against the country's embattled political opposition.
Some of the continent's most stable countries worry that visiting Western tourists and pro-Western policies could make them vulnerable to terrorists.
"Any tourist country is a potential target," said Ditshupo Ntwaagae, a Botswana police superintendent. "The terrorists seem to have a philosophy that the more innocent the victims, the higher the shock value. And they want to keep countries from befriending the West."
Africa is "part of the global world, and we can't remain isolated from what we see coming," he said. "Sept. 11 was a wakeup call that no one is safe."
He called this week's meeting of government officials, academics and security specialists a "pre-emptive strike" against terrorism on the continent.
Many African nations are now in the process of setting up new anti-terrorist policies and signing international accords on everything from money laundering to marking plastic explosives and protecting civil aviation, experts at the conference said.
East African nations, close to lawless Somalia and just across the Indian Ocean from the Middle East, are particularly concerned about their vulnerabilities.
Valentine Mlowola, a Tanzanian police superintendent, said he believed some of the explosives used in the 1998 U.S. Embassy bombing entered his country via Somalia. East Africa's "cultural, religious and geographic proximity to the Middle East" are also a worry, experts said. The cultural links are centuries old, extending to when Swahili traders began sailing between the two regions.
Determining who constitutes a terrorist remains another vexing problem in Africa, as in other parts of the world. Just over a decade ago, many of the people now running South Africa's government were carrying arms and considered "terrorists" by the apartheid government they were attempting to overthrow. Now it is white extremists, bent on restoring white rule, that are the terrorists.
President Bush's insistence that countries of the world are either with the United States in its fight against terrorism or with the terrorists also has angered many Africans, who object to accepting a purely U.S. vision of what constitutes a terrorist threat.
"We're not helped by this global situation that exists … the paradigm of us versus them," said Africa, the former ANC fighter.
But Mlowola on Thursday dismissed complaints by some at the meeting that terrorism is too hard to define to effectively fight in Africa, or elsewhere.
"When someone indiscriminately kills innocent persons, what do you call him?" he demanded.
Experts insisted Thursday that battling terrorism in Africa will require more than good intelligence and effective policing, particularly at the community level. Getting to the root of the continent's problems, from poverty to cultural clashes, they said, is key, as is making every effort to address "reasonable grievances."
"Reconciliation, patience and respect for each others' opinions is the solution," Mlowola said.
Every weekday JewishWorldReview.com publishes what many in Washington and in the media consider "must reading." Sign up for the daily JWR update. It's free. Just click here.
Comment by clicking here.

© 2003, Chicago Tribune Distributed by Knight Ridder/Tribune Information Services