Jewish World Review

The puzzle maker

http://www.jewishworldreview.com | (KRT) LIVERMORE, Calif — The object of the puzzle seemed simple enough - form a perfect pyramid out of two identical, oddly-shaped, five-sided pieces of wood.

After watching a reporter fiddle with the pieces like a helpless monkey trying to rebuild a transmission, Harry Nelson took the two parts and fit them into a perfect pyramid.

"It's easy," said the 71-year-old Livermore, Calif., resident, "when you know how."

Nelson knows the "how" to most puzzles. He has developed or helped develop nearly 30 puzzles and games, and his creations have sold more than 3 million copies. He owns more than 500 different mechanical puzzles, ranging from simple children's favorites to more complex adult puzzles he keeps shut away in a cabinet.

"Those are too hard for me," Nelson said smiling, pointing to the cabinet in his living room that houses the more trying puzzles such as the pop culture phenomenon Rubik's Cube.

Those puzzles - the ones Nelson claims to be too difficult to be fun - are a rarity for him. This is a man who launched his very own puzzling "think tank" company, Minimax Game Corp. in 1972. This is a man who once held the record for discovering the largest prime number and was part of a team that won the world computer chess championship.

Nelson said he doesn't remember being transfixed by puzzles as a boy_although he does have fond childhood memories of his Erector Set toys. Born in Topeka, Kan., Nelson received his bachelor's degree in mathematics from Harvard University in 1953 and a master's degree from Kansas University in 1957. His love of math and computers brought him to Lawrence Livermore Laboratory in the early 1960s for a computer programming career that would last more than three decades.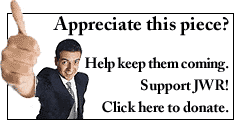 Nelson's love of computers and math soon was parlayed into a fixation on puzzles. Nelson would solve and send mathematical puzzles to the Journal of Recreational Mathematics - a title even Nelson admits sounds like an oxymoron. In 1972, he became its editor, in part due to all his contributions. He still sits on its editorial board.
Nelson said he sees similarities between those math puzzles and the mechanical puzzles he fiddles with today.
"I think you can see some of the same ideas," Nelson said. "The way certain things connect."
In 1978, along with computer scientist David Slowinski, Nelson discovered what at the time was the largest prime number - the 27th Mersenne prime.
"I think we held the record for three or four years," said Nelson, in his patented nonchalant fashion. "David was taking classes at Berkeley at the time and was sure we could do it. I was surprised it worked. David was sure, though."
Nelson would go on to another computer programming triumph before he would turn his attention to putting together puzzles.
In the late-1970s, Nelson was part of a team that created the Cray Blitz computer chess program that dominated the game through the mid-1980s, winning the World Chess Championship numerous times.
"We thought we understood chess enough to create the program," Nelson remembers.
A few years later, Nelson retired from the lab and turned his attention to his hobbies: mechanical puzzles and hiking.
His collection is made up of primarily simple-looking puzzles that are anything but.
"There's something that makes it not totally obvious," Nelson said. "It's usually something the developer just stumbles onto. Many puzzles are made by accidents."
Nelson's ability at piecing together puzzles, however, is anything but accidental.
"He is one of the better testers of puzzles, and can go through hundreds of puzzles - some of them poor, similar or too hard - and select an ideal set for a new puzzle type," said Ed Pegg Jr., who created the site www.mathpuzzle.com, a popular math puzzle Web site.
"Five years ago, He stopped by my house after that year's International Puzzle Party, and showed me about 100 new puzzles, created by 100 different people," Pegg said. "He gave me a curious cube in six pieces that turned out to be very tricky to take apart. My site was just getting started then, so I was quite honored that he took the time to drive out to see me."
Perhaps fittingly for a Bay Area game developer, Nelson's most commercially successful puzzle in his portfolio is called "Rush Hour." The game - in which players on a game grid try to maneuver to escape a traffic jam - has sold more than two million copies.
"His games are adult quality," said Susan Mayall, owner of Goodenough Books in Livermore. Every year Nelson comes to the store to demonstrate his puzzles.
"I can never do them," Mayall said. "He's extremely brilliant."
Mayall has known Nelson for more than 20 years and is still amazed at how children react to him and his games, despite what she calls his sometimes "gruff" exterior.
"The kids just take to him," Mayall said of Nelson, who also designs the problems for Livermore lab's annual Math Challenge for local students. "They love his puzzles. And he talks to them as an individual."
Other puzzle developers also seem fond of Nelson.
"He discovered me," said Ken Walker, a 56-year-old Livermore resident whom Nelson helped to get his first four-piece jigsaw puzzle to market.
"He's very good. He has a ton of ideas," said Walker, adding that Nelson's contacts in the industry are outstanding. "He has a way of getting his point across."
Nelson recently left for Chicago to hawk Walker's newest puzzle, the "Cast Spiral." Nelson's main objective is to gather new puzzles - and, with them, ideas.
"The more you see in the past, the better idea you have for the future," Nelson said.
And Nelson is always looking for that new thing, something no one else has done or seen, perhaps even in areas of his life apart from puzzles.
Mayall said she has heard stories of Nelson wandering off onto unmarked trails and other areas while hiking.
Nelson disputes those tales, but said finding something no one has ever seen is always a puzzle developer's goal.
"The most satisfying thing is when you discover something new," he said. "When it's new to you and new to the world - that's exhilarating."

Name: Harry Nelson
Age: 71
Education: Bachelor's degree in math from Harvard University; M.A. in math from Kansas University
Occupation: Puzzle designer
Residence: Livermore, Ca.
Claim to Fame: Helped design the puzzle "Traffic Jam," which has sold more than two million copies. Was once in the Guinness Book of World Records for helping discover the largest known prime number. Helped create the chess program Cray Blitz that dominated computer chess play for years.
Every weekday JewishWorldReview.com publishes what many in Washington and in the media consider "must reading." Sign up for the daily JWR update. It's free. Just click here.
Comment by clicking here.

© 2003, Contra Costa Times Distributed by Knight Ridder/Tribune Information Services