Jewish World Review

Over-the-counter drugs now count for pretax medical accounts, IRS said

http://www.jewishworldreview.com | (KRT) Workers who use pretax health-care spending accounts to pay for medical expenses got an added incentive Wednesday when the federal government said the accounts can be used to pay for nonprescription drugs.

The ruling means employees of companies that offer the accounts can use tax-free dollars to buy drugstore staples such as aspirin, antacids and allergy medicines, including popular drugs such as Claritin that until recently required a prescription.

"Flexible spending accounts are an important tool in helping people meet their health-care costs," Treasury Secretary John Snow said. "Since many prescription drugs have moved to the over-the-counter market, this action today makes paying for them a little bit easier to swallow."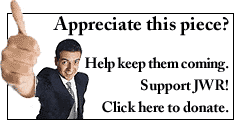 IRS officials said the move is a "sensible expansion" of the law that established the so-called flexible spending accounts, which set aside employees' pretax dollars for health care and dependent care.
Experts praised the move.
"Today's IRS announcement - expanding the breadth of flexible spending accounts - is unprecedented," said Bonnie B. Whyte, spokeswoman for the Employers Council on Flexible Compensation in Washington, D.C., which represents employers offering flexible spending accounts. "Allowing employees to pay for over-the-counter drugs will greatly enhance the use of FSAs in the marketplace."
About 10 million workers, or about 20 percent of those eligible, participate in the health-care spending accounts, Whyte said. Ninety-one percent of large employers offer the plans, according to Hewitt Associates.
"Too often workers are afraid to sign up for the accounts because they can't predict their out-of-pocket doctor and drug expenses and are afraid to lose their money under the IRS' use-it-or-lose-it rule," Whyte said.
Under the rules, employees sign up for a certain amount of money to be withheld from their paychecks, before taxes, to fund their account each year. The employee is reimbursed from the account through the year for expenses not covered by insurance, such as co-pays and deductibles for doctor's visits, treatment and medicines.
The rub is that any money left in the account at the end of the year is forfeited. President Bush has proposed that workers be allowed to roll over up to $500 of unused contributions into the following year.
Previously, the only medicines that qualified for reimbursement were prescription drugs. But there is a limit to what's allowed now. For example, dietary supplements such as vitamins are excluded.
"The difference is that the item must be to treat a medical condition, rather than merely contribute to general well-being," said Becky Miller, managing director of RSM McGladrey Inc. in Bloomington, Minn., a tax and consulting firm. "This is such a big thing from the regular Joe's perspective."
An IRS spokesman said Thursday evening he wasn't sure if first-aid items such as adhesive bandages would be covered.
The ruling comes at a time when more prescription drugs are converting to over-the-counter status. Officials pointed out that many insurance plans stop covering the cost of prescription drugs when they become available over-the-counter.
"While an over-the-counter drug is less expensive than the prescription drug, the cost to many consumers increases because the price paid by the consumer for the over-the-counter drug is greater than the co-payment by the consumer when the drug was covered by insurance," a statement from Treasury and IRS officials said. "This is especially an issue for individuals who remedy chronic health problems by regularly taking an over-the-counter medicine."
Treasury officials said they did not have an estimate on the impact on tax revenue next year. Health-care experts said they expected more employees to use the pretax benefit, and those who already use it to boost their contribution.
"It's really clarifying what we believe the law to be," Treasury spokeswoman Tara Bradshaw said. "That's not changing anything."
One definite: The change will put the onus on employers to monitor what really qualifies as a reimbursable expense, Miller said.
"This has opened up a hornet's nest of employers having to make decisions on, `Is this nonprescription medicine a medicine or is it just a supplement for my general health and well-being,'" she said.
She said if workers are taking medication that employers may question as reimbursable, they should get a doctor's note saying they're taking the medication for a medical condition.
But employees will have to keep good receipts for purchase of over-the-counter medicines, Whyte said.
"They'll have to fill out a form with a fairly specific receipt," she said. "You just can't send in a receipt from Safeway for $12.50. It's going to have to be a receipt that says, "Claritin, $12.50."
___
Q. How does a flexible spending account work?
A. Health-care flexible spending accounts allow you to have money deducted from your paychecks on a pretax basis to pay for many out-of-pocket health-care expenses. It's like getting a tax deduction for your health-care expenses up front. The amount that you decide to contribute is deposited into the account at your workplace, and you submit receipts for reimbursement. Reimbursements generally were limited to doctors' visits, treatment and prescription drugs. Now nonprescription drugs are reimbursable.
Q. Can I be reimbursed for vitamins my doctor recommended?
A. No. The IRS defines reimbursable nonprescription drugs as medicines "to alleviate or treat personal injuries or sickness," not items to "maintain the general health."
Q. Does this mean I can deduct nonprescription drugs on my tax return?
A. No, this ruling applies only to flexible health-care spending accounts and other employer-provided plans. The law still limits the medical expense deduction on Schedule A to prescription medicines.
Q. When does this go into effect?
A. Such IRS rulings go into effect immediately. However, check with your company's benefits manager to see how your plan will implement the change. The ruling allows, but doesn't require, a plan to give reimbursements for nonprescription drugs.
Every weekday JewishWorldReview.com publishes what many in Washington and in the media consider "must reading." Sign up for the daily JWR update. It's free. Just click here.
Comment by clicking here.

© 2003, The Dallas Morning News Distributed Knight Ridder/Tribune Information Services