Jewish World Review

Former politicians less eager to make trip to boardroom

http://www.jewishworldreview.com | (KRT) The career path was routine: Leave government, land on a corporate board.

A few years ago, board service was seen as a relatively painless, reasonably well-paying and reputation-enhancing part-time job.

"Now it can be putting your neck in a noose," said Max Cleland, a former Democratic senator from Georgia.

In past years, dozens of ex-members of Congress easily slid over to positions as public company directors, not to mention countless former Cabinet officials, Securities and Exchange Commission officials, other regulators, governors, ambassadors, military leaders, mayors, state legislators, government staffers - even former Vice Presidents Dan Quayle and Al Gore.

But that flow has slowed sharply, with both firms and the former officials wary of hooking up. Of the more than 120 people who left Congress after the 2000 and 2002 elections, a Chicago Tribune review of regulatory filings indicates fewer than a dozen are now on public company boards.

"There's definitely a change going on because of the new emphasis on governance," said Stephen Fisher, president of A.T. Kearney Executive Search, which helps recruit directors.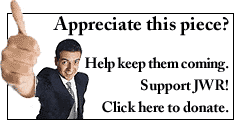 Many experts cite the changing landscape for this decline, but it began before Enron Corp. and other scandals exploded - in part, some experts say, because people are leaving Congress sooner and may not have the depth of contacts that companies value so dearly.
While many who left Congress a decade or so ago quickly jumped on multiple corporate boards - some are still on a half-dozen or more - the recent departees who have joined boards typically sit on just one.
Among them is Cleland, who joined insurance giant Aflac Inc.'s board after he lost his re-election bid last year.
Cleland, a co-sponsor of the Sarbanes-Oxley governance law, said he has known the founding Amos family for three decades and considers Chairman Daniel Amos and the firm "as clean as a hound's tooth."
That, he said, is why he agreed when Amos called.
"Corporate America, I decided long ago, was not for me. I had no inclination to do what other people do - serve on a bunch of corporate boards," he said.
Those who do, he said, do so at their own risk: "You better darn well know the company."
Cleland suggested some directors on multiple boards might not have taken the job seriously enough. "Maybe that was some of the problem" in corporate America, he said.
Several experts say other politicians have been scared off by corporate America's scandals.
"I think anybody would have to gulp once or twice when they're invited onto boards these days," said James Kristie, editor of Directors & Boards magazine.
But some people leaving government said they haven't received any offers. Search firm executives and other experts say companies coming to grips with the good-governance tidal wave are seeking financial expertise and specific business experience, not big names.
Among those who have braved the move from Congress to a board is former Democratic House Whip David Bonior of Michigan, at Community Central Bank Corp. near Detroit.
Bonior, now a labor studies professor at Wayne State University in Detroit, said he saw board service as an opportunity for community service and to learn more about business.
Although Bonior believes his background as a labor advocate probably precluded other offers - "Nobody wanted me," he said, chuckling - when firms bring former government officials on board, it's usually more about influence than ideology.
Companies say these officials bring valuable skills and perspectives to the board. But, clearly, they tend to favor former senators and former heads of key House committees or party leaders - in short, people who can open doors - along with executive branch officials and regulators with expertise in their areas of business.
North Barrington, Ill.-based Clark Consulting added former House Ways and Means Committee Chairman Bill Archer to its board shortly after he left Congress in 2001. Archer works as a senior policy adviser to PricewaterhouseCoopers and is a registered lobbyist for several companies.
"He understands the political process, the regulatory process, the way the winds are blowing in Washington," said Chief Executive Tom Wamberg. "He brings a great mix to our board."
Clark is Archer's only public company board, but experts worry that others may be overextended. Even as time commitments ratchet up and some firms restrict the number of other seats directors can hold, former House Budget Committee Chairman William Gray, for example, sits on eight large-company boards.
Many join boards after serving in key roles related to the business. ChevronTexaco Corp., for example, has former Senate Energy Committee Chairman J. Bennett Johnston on its board, and Allegiance Telecom Inc. added former Federal Communications Commission Chairman Reed Hundt.
For former officials working in law firms or as lobbyists, like Johnston, the connections from board service can be invaluable. Just four former Senate leaders - George Mitchell, Sam Nunn, Warren Rudman and William Cohen - now sit on 20 boards with nearly 40 CEOs of public and private companies, including such luminaries as billionaire investor Warren Buffett.
Add to that several high-ranking executives below the CEO level, former CEOs and those they met during previous director service, and it results in a web of interconnections and links to countless firms.
All told, representatives of the ex-senators' current employers have been registered lobbyists for at least 11 firms with whom the four have board connections.
Board service can have other substantial rewards. Aside from board pay, more than half the firms with those four ex-senators as directors paid them or their employers for legal and consulting work last year.
Firms don't always have to reveal the amount, but six disclosed more than $9.5 million combined, including $175,000 in consulting fees to Mitchell.
Sarbanes-Oxley now outlaws such payments to audit committee members, and some experts say they can be problematic for any outside director.
Companies should avoid even the appearance of conflicts of interest, said Craig Dunn, executive director of the Corporate Governance Institute at San Diego State University, and such contracts can be seen as a way for executives to manage their boards and keep them docile.
"There's some implied reciprocity. I've seen this happen at the local level. The only thing that changes at these big companies is the dollar amount," Dunn said. "To the extent that does happen, then you don't have someone who's a watchdog for shareholders."
For their part, the firms all say this doesn't compromise the directors' oversight, though a handful - including General Electric Co., which pays for services from Nunn's law firm - do not count them as independent directors.
Some experts wonder about the effectiveness of oversight by directors with heavy commitments, as well as those who receive outside fees from the firm or were brought on primarily because of whom they know.
"Just because a person has political contacts doesn't mean they're going to be a good director in terms of discharging their fiduciary duty to shareholders," Dunn said. "Clearly, these people aren't being invited onto these boards because of their ability to discharge these duties."
Although Cleland and others say a key attribute of politicians on a board is their common sense and willingness to ask tough questions, board pay itself can have some heft - sometimes topping $100,000 a year - which some fear can make them reluctant to rock the boat.
To some experts, though, those fees may not be worth the potential liability and risk to directors' reputations.
In April 2001, for example, former Defense Secretary Cohen joined the board of telecommunications firm Global Crossing Ltd., which was out to win defense contracts. He left a year later, shortly after the firm filed for bankruptcy amid questions about its accounting and massive stock sales by company officials, much of which occurred before he joined the board. He later faced civil suits over his board service.
Sonny Callahan, an Alabama Republican who left the House after the 2002 elections, has not joined any public company boards - mostly, he said, because firms are reluctant to take him on at age 70.
He said he would have no qualms, once he has thoroughly examined the firm and its financial condition, but said the recent scandals have made other former politicians wary.
"There's a lot of fear there on the part of my former colleagues about getting themselves in a situation that could lead to their financial ruin, or even jail," he said. "Generally, the compensation is not worth the headache."
Callahan said the government-to-director slowdown isn't necessarily because companies are shying away. He said he believes firms are having trouble finding good directors.
"There used to be a tremendous amount of prestige, and companies were able to take advantage of that" to lure quality people at minimal pay, he said.
"Now it's different."
Every weekday JewishWorldReview.com publishes what many in Washington and in the media consider "must reading." Sign up for the daily JWR update. It's free. Just click here.
Comment by clicking here.

© 2003, Chicago Tribune Knight Ridder/Tribune Information Services