Jewish World Review

When Congress members, family fall ill, medical legislation often follows

http://www.jewishworldreview.com | (KRT) For Shelly Dorgan-Gravos, life was getting very interesting. She had just gotten married and was about to start a new job. There was one thing, though, that needed fixing: her heart.

Since birth, the 23-year-old had been living with a nagging, irregular heartbeat. Her doctors told her that she could be cured with open-heart surgery - a serious, but fairly routine, operation.

Her father, U.S. Sen. Byron Dorgan, D-N.D., described what happened next.

"It wasn't supposed to be a complicated surgery," he said. The doctors "felt certain they could fix the problem but it cascaded into a horror of problems. It got worse day by day and she eventually died."

Dorgan rarely talks publicly about Shelly's unexpected death but it profoundly changed him, he said. Since then, Dorgan has authored legislation to expand Medicare coverage for heart disease screening tests and pushed for greater funding for cardiovascular research.

"As public official you have the opportunity and in many ways the responsibility to do something," he said.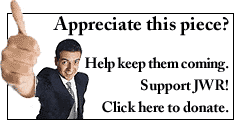 Dorgan is not alone in drawing on personal tragedy to propose legislation. Hundreds of lawmakers have themselves suffered or are close to someone who has suffered from heart disease, stroke, diabetes, cancer, autism and other ailments. Spurred by personal experience, they try to boost money for research and preventative care and, often, enhanced health care coverage.
"There is no question that we are motivated by what we know and what's been our experience with our families," said Sen. Ted Stevens, R-Alaska, who had prostate cancer. Stevens, who is chairman of the Senate Appropriations Committee, said he has lost count of the times over the years that lawmakers have asked for money for particular diseases or medical conditions.
In many cases, lawmakers interested in the same disease band together into caucuses to inform their colleagues and build arguments for their cause. They also develop networks of political support that may grow to include nonprofit advocacy groups, research centers and health industry lobbyists.
Currently, there are caucuses for Parkinson's, Alzheimer's, cancer, heart disease, diabetes, women's reproductive health, autism, and obesity. They are often bipartisan and bicameral.
While there is no official breakdown of how much of the extra illness funding is due to the influence of a particular senator or representative, advocacy groups credit certain senators and lawmakers, and their caucuses, with being crucial to fighting their battles.
Getting the right members involved, particularly ones who have had a personal brush with a disease, can make a world of difference, said Jeff Sell, chairman of the governmental affairs committee at the Autism Society of America. "I wouldn't wish autism on anyone in the world...but it is the most effective method of communicating a message when, boom, it hits your family."
Sell said funding levels for research were paltry until the grandson of Rep. Dan Burton, R-Ind.,then chairman of the Government Operations Committee, was diagnosed with autism, a rare neurological disease that strikes young children and can render them developmentally stunted.
In the mid-1990s, money for autism research at the Centers for Disease Control and Prevention was barely $1 million, Sell said. This year it's $11 million and advocates are hoping for $17 million for fiscal 2004 to help the CDC take a 20-state survey of how many autistic children there are. Another $80 million is dedicated to the National Institutes of Health for medical research on what causes autism and on a search for a cure.
"The turn-around the chairman did when Christian, his grandson, was diagnosed was phenomenal," Sell said.
In 2002, Burton even held up legislation for the Homeland Security Department when he learned a provision in the bill would give legal protections to makers of mercury-based preservative used in vaccines. Burton believes the preservative caused his grandson's autism.
Reps. Diana DeGette, D-Colo., and George Nethercutt, Jr., D-Wash., have worked on diabetes issues since each of their daughters was diagnosed with the disease.
Together on the Congressional Diabetes Caucus, they successfully lobbied the agency that administers Medicare and Medicaid to cover insulin pumps and some pancreas transplants. In 1997, Nethercutt helped expand Medicare coverage for diabetics to include outpatient self-management training services and uniform coverage of blood-testing strips.
Sometimes lawmakers forge unusual alliances and innovative channels to funnel money to their personal causes.
For example, Sen. Pete Domenici, R-N.M., a fiscal conservative with a daughter who'd suffered from schizophrenia, set aside partisan differences and worked with the late liberal Sen. Paul Wellstone, D-Minn., to write the Mental Health Parity Act. It requires insurance companies to cover mental health disorders as they do other medical conditions. Domenici is currently working to expand the law.
Domenici, who is chairman of the Energy Committee, also convinced his colleagues in 1999 to create the Mental Illness and Neuroscience Discovery Institute in Albuquerque, N.M., to study brain chemistry and develop advanced neuroimaging technologies.
MIND's annual $10 million budget comes out of the Department of Energy budget, not from NIH's National Institute of Neurological Disorders and Stroke, the main source of federal support for brain and nervous system research.
Pressure from lawmakers and advocacy groups sometimes distorts funding priorities and public health programs, according to advocates and experts both in and out of government. They question why more goes to one disease or condition than another.
Critics cite the disproportionate spending on breast cancer as an example where lawmakers and lobbyists exert undue influence on health funding. Although prostate cancer impacts about the same number of people, NIH estimates that this year it will spend $698 million on breast cancer, compared to $387.5 million for prostate cancer. Lung cancer, which has a higher mortality rate than breast cancer, will get about $280 million in NIH funds.
Officials at NIH and the CDC say they spend their budgets according to public health needs, not pressure from Congress. Science, not politics, determines the programs, said Karen Hunter, a spokeswoman that CDC.
But Kevin Brady, deputy director of the Division of Cancer Prevention and Control, acknowledged that the pressure from powerful lawmakers or an entire congressional caucus "is hard to ignore."
Competing with other lawmakers and lobbyists can get frustrating, especially if few people survive the disease, said Rep. E. Clay Shaw, Jr., R-Fla., who had a cancerous tumor removed from his lung in January. More breast cancer patients than lung cancer patients survive and can lobby, said Shaw.
He's organizing his fellow congressional cancer survivors into a caucus to increase their leverage in legislation. Shaw's rationale is simple: "There is no better advocate for a disease than someone who has it."
Every weekday JewishWorldReview.com publishes what many in Washington and in the media consider "must reading." Sign up for the daily JWR update. It's free. Just click here.
Comment by clicking here.

© 2003, Distributed by Knight Ridder/Tribune Information Services