Jewish World Review

Frank Davies

Pentagon survivor looks for silver lining in all things

http://www.jewishworldreview.com | (KRT) ALEXANDRIA, Va. - Kevin Shaeffer remembers "everything, every second" of how he was blasted, burned and shattered when hijacked American Airlines Flight 77 crashed into the Pentagon the morning of Sept. 11, 2001.

Two years later - 17 operations and skin grafts and two cardiac-arrest episodes later - he considers himself a lucky man. In hands covered with scar tissue, Shaeffer gently holds his 3-week-old daughter, Sophia Bella, a blessing he couldn't imagine in the months after the attack.

"I survived. I have been spared," he said. "A message I share often is, whatever is vital in your life, pay attention to that."

"Two miracles saved my life that day," the former Navy lieutenant, now 31, said softly.

The first was surviving the blast and fireball that engulfed the Navy Command Center at 9:37 a.m. He and his colleagues had been watching the World Trade Center towers burn on big-screen TVs, "and we thought we were in the safest, most fortress-like office in the world."

"Then I was blown to the floor from the back, and I knew I was on fire," he recalled. "I remember rolling on the floor, rubbing my hands on my head, and it felt slick. I learned later that was jet fuel. I stood up, and everything around me was blown to bits. There were flames and heavy smoke everywhere. I just knew I had to get out of there very fast."

"I kept yelling to myself, `Keep moving, Kevin. Keep moving.' There was no one around me alive."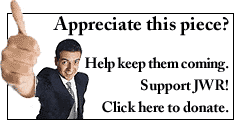 Everyone who worked near him was killed, most of them instantly, he learned later. Out of about 50 people who were working in his office complex that morning, 29 were killed. In the Pentagon, 125 people died that day, and 64 on board Flight 77 perished, including five hijackers.
Shaeffer never lost consciousness and managed to crawl over shards of debris to the right exit. That was his second miracle. An Army sergeant he didn't know, Steve Workman, got him to an ambulance, kept him talking about his wife, Blanca, and stayed with him.
"My arms were outstretched, the skin was hanging off and - this stands out - I kept thinking of that famous photo of the Vietnamese girl in the war, after she was hit by napalm," he said. "I thought: `I'm as helpless as that girl.' "
Shaeffer is helpless no longer. As the second anniversary of the attacks on New York and Washington approaches, he's not merely looking back, as much as the trauma of that day dominates his life.
He's the only survivor of Sept. 11 on the 60-member staff of the independent commission that's investigating the attacks. The task force also is examining a subject that hits close to home, the emergency response to the assault.
Others on the commission staff also were hit hard by Sept. 11. Elinore Hartz, a liaison to victims' families, lost her husband at the World Trade Center. A commission counsel and former federal prosecutor, John Azzarello, lost two brothers-in-law.
If there was any concern that Shaeffer's ordeal would make it hard for him to separate the personal and the professional, that ended when the staff began work earlier this year, said John Farmer, who heads the task force.
"Kevin is an incredibly strong character, and he has channeled what happened to him into positive energy, as a motivating factor," said Farmer, a former New Jersey attorney general. "It's hard to talk about this without sounding corny, but it's a remarkable story."
Shaeffer said he was fortunate to work at shedding light on what happened Sept. 11 and trying to prevent, or at least be better prepared for, more attacks. He plans to pursue a career in homeland security or counterterrorism after the commission finishes its work next year.
"I realize I straddle both worlds," said Shaeffer, who was a weapons specialist and strategist in the Navy. "I bring some areas of expertise to the commission, but I'm also a survivor. I can possibly help some of the family members still struggling with this, demanding to know what happened."
Shaeffer said the task force was learning "valuable lessons" about the emergency response that day that would help in future incidents. Rescue efforts at the Pentagon were swift, but there's one "what if" about that morning.
The Pentagon was hit an hour after the first World Trade Center tower. The Air Force had no armed aircraft close to Washington, but defense officials have said that if everything had gone just right, a fighter based near Norfolk might have been in position to shoot down the airliner that hit the Pentagon and the one that crashed in Pennsylvania.
"That was difficult to hear," Shaeffer said. "But I have an understanding of real-world military operations, and I recognize it's not often everything goes exactly right."
For Shaeffer, nothing could be as hard as his grueling months of recovery.
He sustained severe burns on 42 percent of his body, including his head, but he said he was lucky to have minimal scarring on his face. He inhaled so much jet fuel that a surgeon told him his seared lungs were like those of a 55-year-old smoker.
For Shaeffer, an avid athlete who was a high school all-American in soccer at Peters Township, Pa., near Pittsburgh, and ran marathons at the Naval Academy, "that was incredibly tough news to take."
The worst day was when his heart stopped twice. Doctors at the Washington Hospital Center told his wife he might not make it. At their recommendation, Blanca Shaeffer signed papers for his medical retirement because the benefits would be better after his death.
Then Kevin Shaeffer began to improve. The staff got all seven of the serious burn victims from the Pentagon up and walking within days, "even though I was wrapped like a mummy, hooked to a ventilator," he recalled.
What kept him going were his wife, also a Navy lieutenant, his parents and sister, and the "incredible staff" urging him on. And he was "just overwhelmed" by the cards and notes from people he didn't know.
"Many days I hit rock bottom, but I just focused on that day, that hour," he said. "I'm naturally strong-willed and optimistic, so that helped."
He also had to deal with surviving when many of his friends and colleagues, including a mentor, Cmdr. Bill Donovan, did not. His Christian faith, nondenominational but "very intense," was crucial. So was the support of other victims' relatives.
"The families were so open and loving, I never felt guilty that I was the one to survive. Because of my faith, I believe I was spared for a reason, but I won't have the answers to those questions in this lifetime."
Even with the scar tissue and skin grafts, Shaeffer's range of motion has improved. He's played golf three times this summer with clubs specially designed for his slower, more abbreviated swing.
"I try to find the silver lining in all things, and this has tightened up my golf swing," he joked.
He might play a special round soon, with President Bush, who visited the Pentagon burn victims two days after the Sept. 11 attacks. At the time, Shaeffer couldn't talk, but he remembers what happened.
Bush asked Shaeffer's family and friends if there was anything he could do, and Sgt. Steve Workman piped up: "Actually, sir, Kevin would love to play golf with you when he is able."
Bush smiled and asked Shaeffer's wife, "Is he any good?" Blanca Shaeffer replied that he was, and the president said he might need a few strokes.
A White House staffer called last month to see how Shaeffer was doing. Now the brand-new father has one more thing to look forward to.
Every weekday JewishWorldReview.com publishes what many in Washington and in the media consider "must reading." Sign up for the daily JWR update. It's free. Just click here.
Frank Davies covers Washington for The Miami Herald. Comment by clicking here.

© 2003, Distributed by Knight Ridder/Tribune Information Services