Jewish World Review

Controversial Detroit artist to cover house with pennies

http://www.jewishworldreview.com | (KRT) DETROIT — Watch out. Tyree Guyton, the bad boy of Detroit art, is up to something new.

The man behind the Heidelberg Project, the controversial urban art installation on Detroit's near east side, is covering a house with 384,000 pennies. On Tuesday, Guyton collected his 77,000th penny.

Renamed the House That Makes Sense, the plans for the two-story, wood-frame structure include a gallery for children's art exhibits, a workshop for youthful art students and a loft for visiting artists to work with them. And young people, too, are helping to build it.

For the new $170,000 project, Guyton, a so-called outsider artist, has enlisted several collaborators. Among them are Co-lab, a Detroit-based design and architectural firm specializing in ecologically and socially sound projects, and Youthbuild Detroit, a city-supported affiliate of Youthbuild USA, a 13-year-old nonprofit organization with more than 200 North American programs helping young people rebuild their own communities.

In terms of engineering, the penny house will be a complicated project.

Architect Greg Vendena of Co-lab estimates that it will take 384,000 pennies to blanket 1,500 square feet of the house's exterior.

First, the pennies will be mounted on lightweight, 1-by-1-foot cement boards. After the boards are affixed to the exterior of the house, they will be covered with a wire mesh to add support and protection from pilferers.

"I want to build a place where kids can come to learn, to be themselves and to see that there are opportunities for them beyond this neighborhood," said Guyton, 48, who was raised on Heidelberg Street in Detroit and in 1986 began painting polka dots on run-down houses to bring attention to the city's most beleaguered neighborhoods.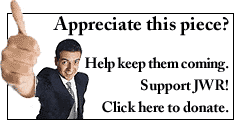 But he quickly ran afoul of Detroit leaders - first then-Mayor Coleman Young, later the City Council - who didn't share Guyton's view of art. His most recent run-in was in 1999 when the City Council sent in crews that dismantled more than a third of the display.
Guyton's new spirit of neighborhood cooperation is underscored by his pledge to abandon the confrontational style that defined him in the past. In fact, he said, this new approach to work is part of an entirely new outlook on life. He recently attended a series of seminars run by the Landmark Forum, a 12-year-old San Francisco self-improvement company.
"For a long time, I was mad because people didn't understand my work," he said. "I couldn't let that go. They had to understand it. They had to appreciate it. I kept talking about the future, but I was being held back by the past."
"People have started feeling more comfortable about Tyree," said Jennifer Hatchett, executive director of the Gratiot-McDougall United Community Development Corp., a Detroit neighborhood group that traditionally has been one of Guyton's staunchest opponents. After organizing several meetings between the artist and residents of nearby streets, members discovered they had more in common than they thought.
"His heart is in building up this community, the same as us," said Hatchett. "And a project like the House That Makes Sense is one of the ways to do that. You already see how kids respect him. When they walk down his street, you never hear them cursing or throwing trash on the ground."
"This is more than just working on a house," said Mark Hogue, 19, of Detroit, one of 30 Youthbuild students working on the penny house. "This is part of something spectacular that nobody's ever done before."
Youthbuild crews have been working two days a week since June to clear the site and prepare it for the extensive construction and renovation, which organizers expect to begin in the spring. City building permits will be applied for when architectural and engineering drawings are completed.
The house was once the O.J. House. It was covered with thousands of references to the O.J. Simpson murder trial and flailed out at news media and Mark Fuhrman, the police detective who Simpson's lawyers accused of tampering with evidence.
And those who think Guyton is illegally defacing pennies can relax. A representative of the U.S. Mint confirmed that Guyton's use for the 2.5-gram coin is strictly legit.
"You can't change the image on a coin and then try to spend that coin," said spokeswoman Sharon McPike. "That's a big no-no. But this isn't even changing the physical make-up of the penny. It sounds fine."
Total weight of the pennies: approximately 2,116 pounds. Tack on the weight of the cement squares and adhesives and it's roughly 4,500 pounds, about 3,750 pounds more than vinyl siding and the nails needed to attach it.
"Most structures are calculated to bear 10-20 pounds per square foot," said Vendena. "So we're well within that."
Thus far, Guyton and executive director Jenenne Whitfield have raised $64,000 toward the project. That doesn't count the eventual $38,400 in pennies.
Most of the contributions are grants from the Masco Corp., Marathon Metal, the Kohler Corp. and Be Cool Inc., an Essexville, Mich., radiator manufacturer.
This sort of corporate support is new territory for Guyton, whose old demeanor usually kept institutional support at arm's length. But Guyton insists that his new views on life haven't changed the soul of the Heidelberg Project.
"It's still the polka dot," said Guyton. "It's just got one of our presidents on it now."
For more information on the penny house or to donate, call 313-537-8037 anytime.
___
ABOUT THE HEIDELBERG PROJECT
Working with his grandfather and former wife, Tyree Guyton began the Heidelberg Project in 1986. At first, they covered houses with painted polka dots, a motif that would become Guyton's trademark.
Within a few years, the Heidelberg Project evolved into a block-long installation of objects - battered dolls, hand-painted flags and posters painted on scrap lumber - drawing attention to the ills of Detroit.
In 1991, then-Mayor Coleman Young sent bulldozers to destroy it. They razed some of the project, but a court order spared the rest. Eight years later, Detroit's City Council dispatched crews that removed more than a third of what remained.
Despite the conflicts, the Heidelberg Project remains enormously popular. During the summer, the street is often crowded with visitors from all parts of the world.
And in the art world, Guyton has achieved recognition that has led to numerous invitations to create installations and to be part of international exhibits.
Every weekday JewishWorldReview.com publishes what many in Washington and in the media consider "must reading." Sign up for the daily JWR update. It's free. Just click here.
Comment by clicking here.

© 2003, Detroit Free Press. Distributed by Knight Ridder/Tribune Information Services