Jewish World Review

NY Stock Exchange may change its structure

http://www.jewishworldreview.com | (KRT) The chief executive has resigned in the midst of alleged improprieties. Members of the board of directors say they weren't fully informed. The Wall Street Journal is calling for more heads to roll.

It sounds like just another corporate scandal. But this time, the name in the news is the venerable New York Stock Exchange. Its motto: "The world puts its stock in us."

After NYSE Chairman and Chief Executive Richard Grasso resigned late Wednesday following revelations of his $140 million pay package, questions are swirling about whether investors can have confidence in Wall Street and about whether the exchange that began in 1792 under a buttonwood tree requires major reform. The exchange is in such a tumult that its directors have so far been unable to find even a temporary replacement for Grasso, and several potential candidates, including former Treasury Secretary Robert Rubin, have said they are not interested.

"This further undermines investors' confidence that they should take their money out from under their mattresses and invest it in the markets," said Mercer Bullard, a former lawyer at the U.S. Securities and Exchange Commission and a professor at the University of Mississippi.

Bullard and others have identified the exchange's major problem as this: It is both market and regulator. As such, the NYSE is a big ball of conflict. Its executives and directors must protect the interests of members who trade there. At the same time, they must regulate the activities of those traders and of the corporations whose stocks are listed on the exchange.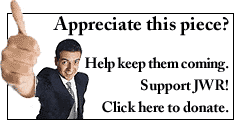 Here's an example of how that conflict could play out: Floor traders know how much demand exists for a certain stock. They can use that information to make money, although doing so is against exchange rules. If NYSE regulators discover such a transgression, they are supposed to investigate it and discipline the broker. But doing so may mean taking on Goldman Sachs, Morgan Stanley, Merrill Lynch or one of the other major firms that own seats on the exchange and employ traders there. Executives from those companies sit on NYSE's board and determined Grasso's pay.
No one is accusing Grasso or anyone at the NYSE of overlooking irregularities; it's the appearance of conflict at an exchange that trades an average $36 billion in securities daily that rankles the critics.
"You can't have confidence that the regulator is effective when its chairman makes $140 million," Bullard said.
Bullard and others corporate governance experts are calling for the NYSE to separate its regulatory role from its market responsibilities. The National Association of Securities Dealers did just that in 1996 after a government investigation found that NASD brokers were not giving investors the best prices on trades. As a result, the NASDAQ, the electronic stock market run by the NASD, is separate from the organization's regulatory arm.
Thursday, H. Carl McCall, a NYSE director and former New York state comptroller who has taken the lead role at the exchange since Grasso left, held a news conference to assure investors that he and the other directors were examining how best to operate the NYSE.
"We will put in place a corporate governance structure that will make the NYSE a model," McCall told reporters.
He also said the board would meet Friday to discuss who will head the NYSE next and whether any directors should resign as a result of the pay controversy.
The Wall Street Journal's editorial page Thursday called for the NYSE's entire board to resign. Their argument is that the board approved Grasso's pay; he merely accepted it.
The board includes some of America's most prominent leaders, and yet some have said they did not know all the details of Grasso's pay package.
McCall, who as head of the compensation committee signed Grasso's compensation agreement, astounded some in the financial world last week when he said he wasn't fully aware of exactly how much the contract guaranteed Grasso.
"We've come to a bad place when their best defense is, `Huh?,''' said Nell Minow, who runs The Corporate Library, an investor advocacy group. "These are people of extraordinary levels of achievement."
Other aspects of his pay especially outraged corporate governance experts:
_At a time when millions of Americans watched the value of their stocks and mutual funds drop dramatically, Grasso was guaranteed an 8 percent yearly return on any pay he deferred.
_Bonuses on each of his birthdays totaling $12 million.
_$48 million in future compensation that was not initially disclosed, including the birthday bonuses. In the middle of the furor over his pay, Grasso said he would not take the $48 million.
_The NYSE's failure to disclose its executives' pay, even though the exchange requires such information from companies whose stocks trade there.
"You got to practice what you preach," said Anthony Sabino, a securities law professor at St. John's University in New York.
_The appearance that Grasso himself chose representatives to the board of directors, creating the appearance that they were beholden to him.
Critics also have balked at paying millions to the head of a regulatory body. William Donaldson, the former NYSE chief who is now head of the Securities and Exchange Commission, earns $142,000 yearly in his current job.
NYSE directors initially defended Grasso's pay, saying he deserved to be compensated like the head of a major financial services company. But even by Wall Street standards, Grasso's pay was extraordinary. Almost a year ago, the directors were told Grasso earned more than the heads of the 16 major financial services firms, including American Express and Merrill Lynch.
"What makes it play so big is that it's a tremendous amount of compensation for an organization that is not that big," said Steve Thel, a Fordham University securities law professor. "It's not like making $30 million a year running Citicorp."
Grasso's base pay was $1.4 million yearly, but he earned $30 million in bonus and long-term compensation in 2001. It was his decision to take $140 million in deferred compensation and retirement benefits as a lump-sum payment that made the numbers so eye-popping. And coming after two years of headlines about corporate scandals, Grasso's compensation seemed a sign to many corporate governance experts that the world's most influential market just didn't get it.
Yet, even his critics acknowledge that Grasso, 57, did a wonderful job as head of the exchange. Raised by his mother and two aunts in working-class Queens, Grasso worked his way up from clerk to chief executive in 36 years at the NYSE. He never earned a college degree but was devoted to the study of the exchange.
At a time when financial experts were saying computers had eliminated the need for the New York Stock Exchange, which depends on humans to complete trades, Grasso dramatically increased the number of companies listed there. He also knew how to raise the exchange's profile, bringing Spiderman to the NYSE on the day Marvel Comics started trading there, for example. Grasso even appeared on "Sex and the City."
He reopened the stock market less than a week after the Sept. 11 attacks, making him a hero to many Americans. But the revelation that directors had given him a $5 million bonus for that performance infuriated New Yorkers who wanted to know why firemen didn't get cash for their heroism.
Despite the market's turmoil, old-timers say the NYSE will emerge stronger and better. Reforms will force the NYSE to disclose more about its finances and eliminate potential conflicts of interest, said Muriel Siebert, who runs a brokerage firm that bears her name and was the first woman to own a seat on the NYSE.
"We're going to look back on this in five years and say we're glad it happened," she said.
Investors seemed to agree with that sentiment Thursday. The Dow Jones industrial average closed at 9659 Thursday, up 113 points.
Every weekday JewishWorldReview.com publishes what many in Washington and in the media consider "must reading." Sign up for the daily JWR update. It's free. Just click here.
Comment by clicking here.

© 2003, The Philadelphia Inquirer Distributed by Knight Ridder/Tribune Information Services