Jewish World Review

New York City: Profoundly changed and reassuringly the same

http://www.jewishworldreview.com | (KRT) NEW YORK — Behind the counter of a little pizza joint on Broadway, John Balanca watched - and watches still - his city change.

He saw thousands of terrified people flee up the street when the buildings just south of him fell under attack. He saw many of those same people return to the neighborhood, briefcases in hand, weeks or months or an entire year later.

Friends of Balanca's - especially those who live far away, like his cousin in Chicago - constantly ask the 29-year-old restaurateur to use his vantage point along one of Manhattan's busiest and most storied thoroughfares to explain how New York has changed over the past two years.

"Where do you start?" Balanca asked, his thick Long Island accent foreshadowing the word to come.

"Fuhgeddaboutit."

Maybe the best way to get a feel for the psyche of New York City today is to walk north from Ground Zero - the same route so many survivors took as they rushed to get as far away from the flaming, falling towers as they could make it on foot. Along this route, at any number of cross-streets, are a million little snapshots of a city both profoundly changed and reassuringly the same:

___

Liberty and Trinity

Chungda Sherpa Ruit, a Nepalese immigrant, works at a little street food stand. As she makes her sales on Thursday, Ruit looks directly across the street to where the trade center once stood.

"I ran that day," she said. "I didn't take a thing with me. Just ran. It was very bad, but now I'm back."

Ruit's little bread stand is thriving, as are the half-dozen nearby stands peddling fruits, vegetables and plants. From across the street, where the official memorial ceremony is under way, a loudspeaker blares the long list of victims' names. Ruit shakes her head.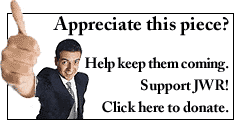 "So sad," she says, taking money from a man buying carrot cake.
"Did you see the sign?" Ruit asks a visitor, pointing up to the plastic banner that serves as the stand's only form of advertisement.
"Meredith's Bread: World Trade Survivor."
___
Church and Murray
Louise Kraft hands out bright pink religious tracts. "Jews for Jesus," she says politely to the throngs of people passing her on their way to work or to stop by Ground Zero for the reading of names.
Unlike the days after the terrorists attacks, when churches reported having their highest attendance in decades and when street preachers said they finally were being taken seriously by the majority instead of the minority, most people brush past Kraft. Most wave her tracts away, and many who accept them drop them a few blocks later.
The pink sheets flutter in the streets, much the way reams of office paper fluttered there two years before.
___
Broadway and Duane
People drink coffee and read the morning papers on benches outside Federal Plaza. In the distance, bells mark the fall of the second tower. A few heads snap up at the sound.
No one seems the least bit interested - or worried - by the two dogs sniffing for bombs on the plaza's perimeter.
___
Broadway and Worth
The awning on Balanca's pizza place - Downtown Pizza - still bears a likeness of the old New York skyline. He's never replaced it because he likes seeing those proud towers over the door of the restaurant he's owned for nine years.
Amazingly, although his restaurant survived the collapse of the towers and the nearly 25 percent drop in business that has followed, Balanca said he found out a few months ago that the awning's days might be numbered. He said the city wants awnings to simply state a shop's name without extensive artwork.
"I'll hate to lose it if they decide it has to go," Balanca said Thursday, the smell of tomato sauce filling the air as his cooks prepared for the lunch rush.
Like so many who survived the Sept. 11 attacks, Balanca knows his lot could be worse than depressed sales and a new awning. About six years ago, he had considered moving to a proposed food court in the World Trade Center. He thinks he would have been somewhere around floor 86 had the deal not fallen through.
"So I can't complain about slow business, now can I?" he says.
For now Balanca anxiously awaits the rebuilding of Ground Zero. He's asked if he thinks tourists visiting the memorial will boost business.
"What I really want," he says, "are the construction workers who will be down there once some buildings start going up. Twenty hungry construction guys - fuhgeddaboutit. That's like 200 regular customers."
___
Canal and Mercer
In the heart of trendy SoHo, people are as tragically hip as ever.
A young man walks in what must be $150 Diesel jeans. His shirt is vintage cool. His hair is mussed to the perfect degree - where it looks like it's natural but the trained eye knows it's a $75 haircut and a decent amount of effort.
But in honor of Sept. 11 he has put high fashion aside. He's wearing canvas sneakers that look like American flags.
When asked his name, he shakes his head.
"No way," he says, "I'm not affiliating my name with these shoes."
___
Broadway and Waverly
The Young Socialists are handing out newspapers. Their sign reads, "If you hate Bush, join the socialists."
Over the course of five minutes, only one person stops to talk to them.
___
18th and Fifth Avenue
Three construction workers are taking a mid-morning break. They're digging into hot dogs from a nearby street vendor.
One guy's hardhat illustrates how solidly he symbolizes the union tradespeople who are largely responsible for the fact that more than 1.5 million tons of debris got removed from Ground Zero. On one side of the guy's hardhat is the "We will never forget" decal that so many Ground Zero workers wore; on the other side is a decal from the New York Jets.
"It's amazing," says Ricky Leonard. "Two years ago I was racing down there to help in any way I could. Today I sit here eating my lunch."
___
33rd and Park
At a newspaper stand, the front page of New York's Daily News banners the name of a man who first appeared in papers as a suspect in the terrorist attacks as early as Sept. 12, 2001:
"Osama's new threats," the headline reads, referring to a new tape released Wednesday that purportedly shows Osama bin Laden alive and well.
Every weekday JewishWorldReview.com publishes what many in Washington and in the media consider "must reading." Sign up for the daily JWR update. It's free. Just click here.
Comment by clicking here.

© 2003, Chicago Tribune Knight Ridder/Tribune Information Services