Jewish World Review

Congressional committee rejects screening of cargo shipped on passenger planes

http://www.jewishworldreview.com | (KRT) A House-Senate conference committee on Wednesday rejected an attempt to require the screening of all cargo shipped aboard passenger airplanes.

The provision was included in the Homeland Security spending bill passed by the House in June but was dropped as lawmakers negotiated a compromise.

Rep. Edward Markey, D-Mass., said unscreened cargo on both passenger and cargo planes remains a "dangerous loophole" in aviation security. The limitations of the current security system - based largely on a "known-shipper" program that allows some cargo to go unexamined - became obvious this month when Charles McKinley traveled from New York to Dallas in a crate. McKinley, 25, went undetected during a two-day, 1,500-mile trip aboard a Boeing 727 operated by Kitty Hawk Cargo.

Tuesday night, a UPS plane en route from Los Angeles to Louisville made an emergency landing in Phoenix after the cargo carrier received what turned out to be a bogus bomb threat.

"We're lucky it was a hoax," Markey said.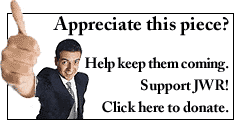 At a news conference with lawmakers before the committee dropped the provision, Capt. Jon Safley, president of the Coalition of Airline Pilots Associations, said "cargo screening is still virtually non-existent," despite the lingering threat of terrorism.
Ann Davis, a spokeswoman for the Transportation Security Administration, disagreed.
The agency has enhanced, and has full confidence in, its known-shipper program, Davis said.
"Packages from unknown shippers will not fly on passenger aircraft," she said.
On Oct. 1, the TSA is to receive recommendations from its Air Cargo Security Working Groups. These recommendations could lead to further improvements, Davis said.
The agency also is investing "aggressively" in research and development, she said. It spent $5 million this year and will spend $20 million next year to study cargo-screening technologies.
Cost has been at the heart of industry resistance to inspections of all cargo, Markey said. The cost of a bombed airliner, however, could be much higher, he said.
Every weekday JewishWorldReview.com publishes what many in Washington and in the media consider "must reading." Sign up for the daily JWR update. It's free. Just click here.
Comment by clicking here.

© 2003, The Dallas Morning News Distributed by Knight Ridder/Tribune Information Services