Jewish World Review

Air Force Academy looking for a new slogan

http://www.jewishworldreview.com | (KRT) A search is under way for a slogan to replace the "Bring Me Men" sign at the Air Force Academy.

Academy officials have asked the Association of Graduates to take suggestions and make a recommendation.

"We are accepting all ideas," said graduates spokesman Retired Col. Dick Rauschkolb.

"Hopefully, they will capture the history and heritage of the academy."

Rauschkolb said two of the front-runners are "Bring Me Warriors" and a sign reflecting the academy's and Air Force's core values: "Integrity First, Service Before Self, and Excellence in All We Do."

Two more ideas: "We Expect Great Things," first Superintendent Lt. Gen. Hubert Harmon's words to the first academy class, and the Thomas Jefferson quote, "The price of freedom is eternal vigilance."

The academy and graduates will accept suggestions from base personnel and graduates, who should send the ideas to editor@aog-usafa.org

No deadline has been set for a recommendation, which will go to Superintendent Lt. Gen. John Rosa Jr. for the final say.

The "Bring Me Men" sign was a casualty of the academy's sex-assault scandal, which erupted this year when women claimed the academy was dismissive of their sex-assault reports.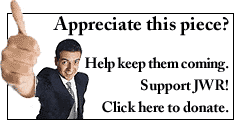 The allegations led to four separate investigations and the "Agenda for Change" - sweeping changes to cadet life and training and the order to remove the sign.
It was dismantled March 29, three days after Air Force Secretary James Roche and Chief of Staff Gen. John Jumper imposed the agenda. They mandated any slogan must "more suitably represent the aspirations of the entire cadet wing and the core values of the Air Force."
Starting with the entry of the class of 1963, "Bring Me Men" - above the warrior ramp at the Terrazzo entrance - was one of the first messages incoming freshmen saw when they marched into a life of intense academics and strict military training.
Before the sign was put up, the area was called "Base of the Ramp," or BOR, and was a favorite place to meet a date, parents or visitors. After the sign went up, cadets would say, "I will meet you at the Bring Me Men Ramp."
With the increased security associated with the Sept. 11 attacks, the area is no longer the meeting place it was.
Reaction to the sign's removal has been mixed.
Some, including women, argued the sign has nothing to do with sexual assault and represents tradition at the school.
Others, including men, said it's about time the exclusionary language be replaced.
Academy officials have saved the old sign so it may be preserved in a museum setting as part of the academy's history.
Every weekday JewishWorldReview.com publishes what many in Washington and in the media consider "must reading." Sign up for the daily JWR update. It's free. Just click here.
Comment by clicking here.

© 2003, The Gazette Distributed by Knight Ridder/Tribune Information Services