Jewish World Review

Negotiator uses common sense, humor to show how to get what you want

http://www.jewishworldreview.com | (KRT) "Negotiate This! By Caring but Not T-H-A-T Much,'' by Herb Cohen (Warner Books, 382 pages, $24.95) (Click HERE to purchase. Sales help fund JWR.)

Put a trench coat on him, and professional negotiator Herb Cohen would be a perfect substitute for Peter Falk in the role of Lt. Columbo, the disarming but relentless detective of the long-running TV series.

Although there is a passing physical resemblance between Cohen and Falk, that is not the main area of similarity. It is the approach to negotiating, explained by Cohen in his new book, ``Negotiate This!'' that comes across as decidedly Colomboesqe.

Remember how the disheveled, unimpressive TV detective would trump his suspects by getting them to underestimate him and then nag them with seemingly offhand, pointless questions? That was negotiating a la Cohen.

The author, whose previous book, ``You Can Negotiate Anything,'' was a huge best seller, illustrates that same technique with a reflection on his negotiations for a severance agreement on behalf of a fired Chicago TV station executive.

The TV station's general manger, Tom Johnson, underestimated Cohen because the negotiator is short and not well-dressed, Cohen explains. Upon giving Cohen a firm executive handshake, Johnson volunteered the information that he is a former Green Beret. Cohen asked himself:

"Why is he doing this? Is this supposed to frighten or intimidate me? Now if we were doing hand-to-hand combat or dueling with bayonets I'd be scared. But we're just negotiating. So, of course, I'm concerned, but not t-h-a-t much!"

Presenting a pose of low-key incompetence, Cohen let Johnson do most of the talking. According to Cohen, Johnson assumed that Cohen was a theatrical agent and suggested that Cohen might have difficulties with the network in the future if he were not accommodating in the case of this client, Pete O'Hara.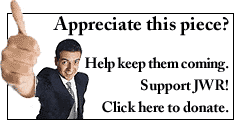 Cohen, however, did not turn out to be the pushover Johnson thought he was.
The negotiations dragged, and Johnson had to make some concessions because of the time he had invested in them. He offered to increase O'Hara's severance package, pay for a year of hospitalization insurance and allow O'Hara to write his own employment recommendation over Johnson's signature.
But that was not enough for Cohen. He insisted that O'Hara deserved more because he had been fired without cause, just to allow Johnson to bring in his own man.
At the next meeting, Johnson tried to rescind his original offer. He brought with him a network attorney and two corporate human resources executives. Cohen brought O'Hara and a lawyer to draft the agreement.
Johnson gave his last proposal as an ultimatum. In response, Cohen asked:
"If you maintain this attitude and position, what do you think we'll do?"
Johnson said he assumed that Cohen and O'Hara would sue the station.
Cohen: "OK, what else."
Johnson: "Probably you'll go to the National Association of Broadcasters."
Cohen: "And then?"
Johnson: "Knowing you, you'll complain to the FCC or even Congress."
Cohen: "Do you think I will stop there?"
Johnson: "No, not you, I know your type. You'll get on talk shows to gripe, to promote yourself and get more clients."
Cohen's team member, the lawyer, then asked for a break. Outside the room, he scolded Cohen for threatening the network and treading close to extortion. O'Hara laughed and told the lawyer:
"What are you talking about? Herb never said a word. He just encouraged Johnson in a brainstorming session."
In the end, O'Hara's termination compensation was doubled, and he got an equivalent position in the industry within a month, thanks to Johnson's excellent reference.
That story illustrates one of Cohen's negotiating fundamentals. One should never be swayed by stereotypes in sizing up your opponent. As Cohen puts it: "Labeling is disabling."
It also shows the effectiveness of using questions to deflect efforts at intimidation, buy time for a would-be intimidator to reconsider his position and to gather information to "broaden the gauge" of the negotiations, that is, to make space to accommodate everyone's interests and avoid an impasse.
Cohen takes the position that in negotiations style is more important than substance.
Among the examples he uses to make that point is former President Reagan. Reagan was disparaged by his critics for his lack of intellectual depth. But, according to Cohen, Reagan had other qualities that made up for his intellectual shortcomings.
"In reality what enabled President Reagan to achieve his objectives was his style. And this was communicated to his constituency via television. What they saw was idealism, optimism, congeniality, self-assurance, and above all self-deprecating humor. He just looked and behaved in a way that Americans understand and respect," Cohen writes.
The author draws from the Bible for some of his examples of good negotiating wisdom. He reflects at length on the negotiations between Moses and God over the deliverance of the Hebrew slaves from Egypt. Then, he points out the negotiating technique used by Moses and his brother, Aaron, in their dealings with Pharoah.
"Remember when the Almighty sent Aaron and Moses to negotiate with Pharoah, they did not start with plague ten or plague eight, but opened with a request for a favor on behalf of the Lord. It was only when this was turned down that the negotiation moved from cooperative to competitive, gradually increasing the negative consequences with each rejection," Cohen writes.
``Negotiate This!'' is studded with heaping amounts of common sense and considerable wit. Perhaps the most important lesson dispensed in the book is that negotiating is a game. Cohen insists that one should always remember that and keep the process in perspective. That's why it pays to get someone else to do the negotiating for you when the issues are so important to you that you care too much.
Cohen's collection of humor-laced observations makes good reading, despite being somewhat casually organized. In that respect, the book might be described as Colomboesque. It is as though Cohen wanted to write another best seller about negotiating but not t-h-a-t much.
Every weekday JewishWorldReview.com publishes what many in Washington and in the media consider "must reading." Sign up for the daily JWR update. It's free. Just click here.
Comment by clicking here.

© 2003, Fort Worth Star-Telegram Distributed by Knight Ridder/Tribune Information Services