Jewish World Review

Idea for national neighbor day gathers steam

http://www.jewishworldreview.com | (KRT) PROVIDENCE, R.I - Believing the world would be a better place if everyone took time to connect with their neighbors, several of the state's business leaders have embarked on a campaign for what they are calling the first National Neighborhood Day on Sept. 14.

The idea for a national day of socializing with neighbors comes from author and businessman Lorne Adrain, who says it came to him only recently, after throwing a party for friends and neighbors in his Arnold Street neighborhood on the East Side of Providence, R.I.

Adrain says the concept is really simple. "One person takes the initiative to invite a few concentric circles of neighbors together" and before you know it, you have people all over the country rekindling or making new friendships.

"I know that a lot of neighborhoods already have annual block parties," he said the other day in a cell-phone interview. "Maybe a special day like this will inspire them to do more. They can brainstorm possible community service projects, or try to connect at another level."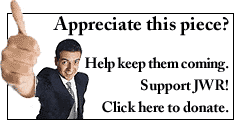 The 49-year-old father of three and husband of novelist Ann Hood, Adrain is an author as well. His series of books, "The Most Important Thing I Know," is a collection of quotes he elicted on that subject from a host of famous people, from Bill Clinton and the Dalai Lama to the late Bob Hope and Ted Williams.
Using some of the proceeds from those books, Adrain then started such enterprises as KindMark, a computer technology company he founded three years ago to help nonprofit organizations by reducing the cost of processing donations.
A former president of the Rhode Island Special Olympics, the author and businessman has also maintained ties to many of his former classmates at the University of Rhode Island and Harvard Business School.
As he tells it, the idea of National Neighborhood Day was still only a hazy concept when he began sharing it with some of his former classmates in early June.
Then in July, while he and his family were off on a cross-country trip, some of his classmates - including Charles Cassidy, the former senior vice president and chief marketing officer of the State Street Corporation in Boston - went to work to see how they could bring the dream to reality.
Cassidy said late last week that, by his estimate, more than a couple of thousand e-mails were sent to classmates and other associates during recent weeks in an attempt to spread the word.
"We even got a response from a classmate in Malaysia, who said something like this is just what the world needs because it helps to rebuild something that is being lost," Cassidy said.
Cassidy said that when Adrain explained the project to him, "it resonated with me as having a lot of potential benefits for our country. I think its value is helping to raise people's awareness about the value of building stronger, more caring neighborhoods."
By Encouraging people to build or rekindle relationships with their neighbors, he said, you create opportunities for people to see what they may do together, whether it's cleaning up a park or taking on the responsibility for policing their neighborhoods.
"I think the opportunities are endless," Cassidy said. "I think good things will come out of it. All of it will go toward creating a better world to live in."
Cassidy, who is serving as the project's executive director, said that among those whom they have approached for advice is Joseph Merlino, the man who originated the idea of a national Take Your Daughter to Work Day.
The group has also begun planning how to get the nation's mayors and governors to make National Neighborhood Day an annual event, celebrated on the second Sunday of September, and how to get the support of a host of other groups as well ranging from the various councils of churches and Jewish community centers to Rotary Clubs, YMCAs and Boy Scouts.
The project also has a Web site - www.neighborhoodday.org - which, among other things, invites participants to send stories and photos of how their day went, and to e-mail ideas on how to make the day bigger and better.
Some of the chief executive officers who have lent their names in support are Tom Ryan, of CVS Corp.; Al Verrecchia, of Hasbro, Inc.; John Wilson, former CFO of Staples, Inc., and COO of the Gap, Inc.; Luke O'Neill, founder and CEO of The Shackleton School; Dave Mixer, founding partner of Rex Capital and Partners for Social Investment, Ron Gallo, president of the Rhode Island Foundation; George Graboys, former CEO of Citizens Financial Group and the Rev. John Holt, executive director of the Rhode Island State Council of Churches.
Adrain said he didn't know how many of those business leaders were planning to hold parties in their own neighborhoods, but that he was planning to hold one for his. "For a couple blocks around, the fliers have been put out in doors."
Cassidy said the value of getting to know his neighbors came home to him only recently, when he discovered there was a 94-year-old woman living on his street who had been living there all her life, and he hadn't even known. He, too, plans a party in his Wellesley, Mass., neighborhood.
Every weekday JewishWorldReview.com publishes what many in Washington and in the media consider "must reading." Sign up for the daily JWR update. It's free. Just click here.
Comment by clicking here.

© 2003, The Providence Journal Distributed by Knight Ridder/Tribune Information Services