Jewish World Review

Companies' plans for rolls of moist toilet paper unravel

http://www.jewishworldreview.com | (KRT) Two corporate giants have been trying to change America's bathroom habits in the last couple of years. But like a 2-year-old who rebels against potty training, consumers have stubbornly resisted.

Kimberly-Clark Corp. and Procter & Gamble Co. each decided that customers yearned for damp toilet paper that's nicely rolled up. Armed with reams of research, they determined that standard dry tissue just wasn't enough to meet American fastidiousness.

So in July 2001, the two rivals unveiled contraptions that dispensed wet tissue on a roll as an accompaniment to the regular stuff.

The results so far:

"What can you say? `Product hits bottom,' " said Stephen Atkinson, a paper-products analyst with BMO Nesbitt Burns.

Sales of Kimberly-Clark's creation are "insignificant," said Dave Dickson, a spokesman for the Irving, Texas-based company.

And a few weeks ago, Cincinnati-based P&G dropped the lid on its product.

Expectations of the wet rolls' future began to unravel after "a lot of hoopla" from both companies, said Rita Freedman, an analyst with PNC Advisors.

The bold predictions of a personal-hygiene revolution never proved true, despite millions of dollars in development costs. Whatever the advantage of wet rolls vs. dry, consumers decided that it wasn't worth the price of a special dispenser or a certain embarrassment factor.

Although Kimberly-Clark says it has no plans to end the Rollwipes era, it also won't say whether the product will be distributed any more widely than the half of the country where it's now sold, including Texas.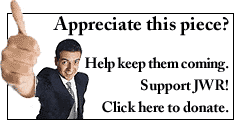 Kimberly-Clark - whose stable of brands includes Huggies diapers and Kleenex tissues - struck first against its mega-rival. It announced in January 2001 that Cottonelle Fresh Rollwipes were on the way.
It trumpeted Rollwipes as "the most significant category innovation since toilet paper first appeared in roll form in 1890."
The company forecast Rollwipes sales of $150 million in the first 12 months. Beyond that, the company proclaimed that it had created a category that would reach $500 million annually within six years, including Rollwipes' competitors.
At first, that declaration drew only a dismissive splash of cold water from P&G, which already battles Kimberly-Clark with Pampers and Puffs.
Consumers are fussy about how much wetness they want, a P&G spokesman said at the time. "With a pre-moistened wipe, consumers often find it too moist or not moist enough."
Yet four months later, P&G announced a similar but cheaper product, Charmin Fresh Mates Rolls. The company seemed sure it had a hit.
P&G cited surveys saying that almost two-thirds of adults had used wet toilet paper, baby wipes and other means to keep tidy.
The product flunked in its only test market, the South. Its demise, in August, was not announced.
Persuading consumers to embrace the wet tissue rolls turned out to be much harder than either Kimberly-Clark or P&G had expected.
The research and corporate assumptions that pushed the products to store shelves simply didn't hold true.
"This was a first-of-its-kind product, and our tests and research showed that consumers agreed that moist products were better than toilet paper alone," said Kimberly-Clark's Dickson.
Kimberly-Clark already had seen success selling moist toilet paper folded inside a tub. So putting it on a roll would result in a compelling convenience, the company reasoned.
For consumers, though, the cost of Kimberly-Clark's convenience was high.
The Rollwipes starter kit was originally priced at $8.99 for the dispenser - a bulky beige gadget that attached to the toilet paper spindle - along with four refills.
The timing of the introduction didn't help, either, coming as the U.S. economy hit the tank.
The kit now carries a price tag of $4.99, with two refills.
When P&G countered Kimberly-Clark, it offered consumers what seemed a comparative bargain: a Charmin Fresh Mates Rolls starter kit with a retail price of $2.49 to $2.99, including one roll and a dispenser much simpler than the competition's.
Even at that price, P&G quickly discovered a big problem - bathroom embarrassment, said P&G spokeswoman Celeste Kuta.
Although consumers have become more persnickety in the loo, she said, they don't like others knowing about it.
That extra roll hanging off the spindle might cause guests to think that "there must be something wrong with me if I have to use these," Kuta said.
As the last of its wet rolls leave the stores, P&G will focus instead on folded moist wipes in tubs.
Unlike the eye-catching spools, tubs can be discreetly placed in a bathroom or quickly hidden in a cabinet if guests appear.
The financial fallout from the wet-roll war is large in terms that most consumers would understand, but hardly unprecedented for firms as large as P&G and Kimberly-Clark.
P&G, which reported fiscal 2003 revenue of $43.4 billion, never disclosed even a ballpark cost for its entry.
It bought out a small company that used a contractor for production of the Charmin Fresh Mates Rolls.
Kimberly-Clark crowed that it had spent more than $100 million for manufacturing equipment, research and development. The company's 2002 revenue was $13.6 billion.
Rollwipes have been a money-loser. "I can't speculate on when we'll reach a break-even level," Dickson said.
P&G, for its part, isn't happy about entangling itself in damp tissue along with Kimberly Clark. Kuta calls it "a learning experience."
As for the competitive push for wet rolls at P&G and Kimberly-Clark, she said, "maybe things got a little too far ahead."
Every weekday JewishWorldReview.com publishes what many in Washington and in the media consider "must reading." Sign up for the daily JWR update. It's free. Just click here.
Comment by clicking here.

© 2003, The Dallas Morning News Knight Ridder/Tribune Information Services