Jewish World Review

Effort to equip planes with missile-defense technology gains momentum

http://www.jewishworldreview.com | (KRT) WASHINGTON — Not long ago, a missile attack on a U.S. commercial airliner seemed a bottom-of-the-list threat, eclipsed by bombs and hijackers.

After an Israeli charter jet was nearly struck by two shoulder-fired missiles over Kenya in November, however, aviation and government officials were forced to reconsider. They were further shaken by the knowledge that thousands of portable missile-launchers are loose in the world and could fall into terrorists' hands.

Now, a strong push is on to equip the entire domestic passenger fleet with systems designed to defend against missile attacks. Doing so could cost more than $10 billion, but proponents say the alternative is unthinkable.

"If one surface-to-air missile is fired at a single plane - it doesn't even have to hit - that would be the end of aviation as we know it," said Rep. Steve Israel, D-N.Y.

Israel has introduced legislation - mirrored in the Senate - requiring that all 6,800 planes in the passenger fleet be outfitted with anti-missile devices at government expense. The airlines would pay for systems on new aircraft.

"We need to install these countermeasures sooner rather than later," Israel said. "What are we waiting for?"

Others in Washington are asking the same question. As a result, a once-plodding exploratory process has suddenly accelerated.

This month, the Department of Homeland Security announced that it had earmarked $100 million for an 18-month research-and-development program and would solicit proposals from contractors. "It is a fairly aggressive timeline," said Brian Roehrkasse, a department spokesman.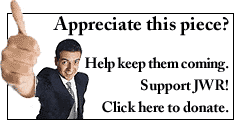 Eager to prove that military technologies are transferable to commercial aviation, several U.S. and foreign contractors are gearing up for what figures to be a spirited competition.
Raytheon Electronic Warfare Systems of Goleta, Calif., for example, is promoting its SafeFlight system, designed to divert an incoming missile with hundreds of wafer-thin, chemically coated metal discs. The discs drop, confetti-like, and upon hitting the atmosphere give off a brief burst of heat, drawing the missile away from its intended target, an engine.
SafeFlight has proven effective in testing for the Air Force, said Ron Coleman, a Raytheon spokesman, although it is still conceptual and has not been tested on civilian-class planes. It would be paired with a warning device, an Israeli-made Doppler radar unit that is used on military and commercial aircraft.
Coleman estimated that SafeFlight could be installed on an airliner for $600,000 to $700,000 and become available in 12 to 18 months.
Northrop Grumman's Defensive Systems Division in Rolling Meadows, Ill., is touting a product called Nemesis. Already used on 21 types of military planes, it combines a warning system with a laser that jams the missile's sensor and sends the projectile off course.
The system needs just three seconds to detect and divert a missile, said Jack Pledger, the division's director of business development. The cost would range from about $1 million to $2 million per plane, depending on how many aircraft are outfitted, Pledger said. The device could be adapted and certified for the U.S. passenger fleet in about nine months, he said.
A Minneapolis firm, ATK, says its advanced flare-based system - known as AAR-47 and already deployed on about 1,000 cargo and troop carriers in Iraq and Afghanistan - would be easily transferable to passenger planes, at a cost of less than $500,000 per plane.
"We could take our system tomorrow and begin outfitting commercial aircraft with it," said ATK spokesman Bryce Hallowell. The fast-burning flare it discharges to alter the course of a missile cools before it hits the ground, he said, eliminating any fire risk.
Roehrkasse, of the Department of Homeland Security, said that all the technologies require further study. He would not predict when or if actual installation might occur.
"We'll be looking at things such as overall effectiveness as well as cost," he said.
In the meantime, officials will continue to look for vulnerabilities at large airports and take other measures to shore up security on the ground.
Some believe the department is dawdling.
"I don't know what needs to be studied," said John Pike, director of Globalsecurity.org, a nonprofit defense and security analysis group in Alexandria, Va. "I would just get everybody in a room and tell them I'm not going to let them out of the room until we've got a plan. These missiles are pervasively available, and the United States is extremely dependent on air travel."
Vendors have told Congressman Israel that they could begin installing systems within a year of the enactment of his bill.
If there's a hang-up, Pike surmises, it's the anti-missile program's potential multibillion-dollar cost, which neither the airline industry nor the government is eager to bear.
"The Department of Homeland Security still can't pronounce the word `billion.' They still have a `millions' mentality," Pike said. "You have to think about it as an insurance policy and think about the potential disruption to the economy if you took a big hit on air travel. That utterly dwarfs the cost of just going out and buying (the systems)."
Not everyone is convinced that shoulder-fired missiles pose the biggest menace to aviation. Some members of Congress have focused instead on the potential for bombs to be placed on cargo aircraft or in the cargo holds of passenger planes. Last week, Rep. Edward Markey, D-Mass., bemoaned the defeat in the House of a cargo-screening provision that, in his view, would have closed "a gaping loophole in our airline security plan."
An official with the Air Transport Association, a trade group that represents major U.S. carriers, agreed that the industry faces threats other than missiles - a rocket-propelled grenade attack on a taxiing plane, for instance. Dick Doubrava, the group's managing director of security, said that "experts familiar with the (anti-missile) technology" suggest that the cost of outfitting the passenger fleet could exceed $80 billion.
If the government decides to go ahead with the anti-missile program, Doubrava said, it should cover all of the costs. "It's a national defense issue," he said.
Roehrkasse said that there have been 35 attempts to shoot down civilian aircraft - none of them American - with shoulder-fired missiles since 1978. Twenty-four planes, and more than 500 lives, were lost in these attacks, most of which occurred in war zones.
Roehrkasse emphasized that there is no intelligence indicating a terrorist organization "plans to use these weapons to shoot down an aircraft in the United States."
About 500,000 shoulder-fired missiles are thought to exist worldwide, most in military inventories but some within the reach of terrorists. Made primarily in the United States and Russia, they weigh about 35 pounds, and older units can be had for as little as $5,000 on the black market.
The missiles have a range of about 12,000 feet, putting at risk large, slow-moving passenger and cargo planes taking off or landing.
"The threat is credible," said Capt. James Shilling, legislative and security liaison for the Coalition of Airline Pilots Associations. "If I were the bad guy, this would clearly be one of my weapons of choice."
Every weekday JewishWorldReview.com publishes what many in Washington and in the media consider "must reading." Sign up for the daily JWR update. It's free. Just click here.
Comment by clicking here.

© 2003, The Dallas Morning News Distributed by Knight Ridder/Tribune Information Services