Jewish World Review

Medical debit cards get push

http://www.jewishworldreview.com | (KRT) If you love earning airline "miles" for plunking down your credit card, make room in your wallet for the latest thing in money-saving plastic. It's a debit card that allows workers to cut their federal taxes every time they pay to visit a doctor, buy prescription drugs or pay medical bills.

There's just one catch: You can get one only if your company offers it through an employee benefit known as a flexible-spending account. So far, only Stanford University, eBay, Cadence Design Systems, LSI Logic and a handful of other Silicon Valley employers do so.

That list could grow this fall, however, as companies prepare for their annual employee benefits enrollment period in the wake of a recent Internal Revenue Service ruling that removed much of the legal uncertainty over offering such debit cards.

"Nothing is holding it back," raved Bob Natt, chief executive for mbi, the nation's leading vendor of such debit cards. His company, based in Waltham, Mass., has issued 310,000 of the 386,000 cards currently in the market. He predicts mbi will more than triple its portfolio to 1 million cards by January.

Participating employers hope the debit cards will attract more workers to sign up for their flexible-spending accounts. These accounts, or FSAs, are one of the lesser-known offerings in many corporate employee benefit plans. The plans permit employees to set aside up to $5,000 from their paycheck into a special account - before taxes are deducted - to reimburse themselves for medical bills that insurance doesn't cover. Because money in the account spent on medical bills is not taxed, the programs allow middle-income employees to foist about one-fourth of their medical costs onto Uncle Sam, mbi estimates.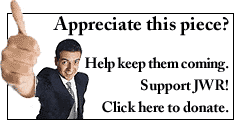 And yet, only about 15 percent of eligible workers actually take advantage of the plans, says Ed Kaplan, a senior consultant with The Segal Co.
There are two big reasons. Many workers are scared off because the accounts are "use-it-or-lose-it" programs, meaning they must forfeit whatever they fail to spend before the year ends. In addition, workers gripe that they must front the cash out of pocket, then file a reimbursement claim that can take weeks to process.
The debit cards can simplify this paperwork headache. Before she got her debit card in January, Ruby Wong, a biostatistician with Stanford University, complained that she typically spent 45 minutes every few months sorting through a wad of receipts and filling out and faxing a detailed claim form to tap her own money.
"It was basically not a fun thing to do," the Sunnyvale woman said. "It's a hassle."
Now all she must do is swipe her card and save her receipts.
As Stanford's benefits programs manager, Sue Cunningham has her own reasons to embrace the program. For starters, 25 percent of Stanford's 11,000 workers opened a flexible-spending account in 2003, up from 20 percent the previous year. And she predicts workers will forfeit "quite a bit" less at year's end because they'll pay as they go rather than missing the annual deadline for paper claims.
Cunningham hopes that will spur more workers to open such accounts during the university's November enrollment period, especially lower-paid workers "who can really use that savings."
"Now it becomes a benefit that has more value to them because they see how easy it is to use," Cunningham said. "They say, `Gee, this is something great I can do at my company that you can't do at your company.'"
Like its workers, Stanford stands to save money, too. Besides cutting the cost of processing paper claims, the university will avoid paying 7.65 percent in Social Security and Medicare taxes for every dollar that workers divert from their paychecks into flexible spending accounts.
Take a company with 10,000 workers earning $60,000 each, for example. If 25 percent of them set aside $1,000 each in their flexible spending accounts, mbi estimates that the workers would save a total of $675,000 in taxes - or $270 each. In turn, the company would save more than $191,000 in payroll taxes - more than four times the $45,000 cost of running the debit-card program.
As for middlemen like mbi, SmartFlex of New York and Evolution Benefits of Avon, Conn., they're happy to get a sliver of each debit transaction, known as "interchange."
"I call it a business of millions of pennies," said Natt.
Every weekday JewishWorldReview.com publishes what many in Washington and in the media consider "must reading." Sign up for the daily JWR update. It's free. Just click here.
Comment by clicking here.

© 2003, San Jose Mercury News Distributed by Knight Ridder/Tribune Information Services