Jewish World Review

Report: Medical school applications down, popular fields changing

http://www.jewishworldreview.com | (KRT) Reflecting an epidemic of disillusionment among American doctors, medical school applications are declining, and graduates are increasingly choosing specialties that will give them reasonable control of their hours, incomes and lifestyles.

Such fields as dermatology, radiology, anesthesiology, genetics and emergency medicine are hot - while becoming a primary care doctor is not, newly published surveys show.

"Young people today read the newspaper," said Richard A. Pascucci, senior associate dean of clinical education at Philadelphia College of Osteopathic Medicine. "They see physicians' earnings are down, physicians get sued. … I'd say, in some humble ways, they're smarter than my generation. They don't want to work as long or as hard."

Echoed Gail Morrison, vice dean for education at University of Pennsylvania School of Medicine, "They're trying to have a life as well as be a doctor."

These trends and the implications are examined in Wednesday's Journal of the American Medical Association, a theme issue on medical education.

Medical school applicants have been steadily declining for 10 years, hitting 33,625 this academic year, researchers report in the journal. Although the academic quality of admitted students has been stable since 1997, the applicant pool keeps shrinking, with slightly fewer than two applicants for every opening.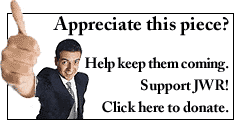 When the ratio drops that low, "everybody starts worrying," said Morrison, "because not everybody who applies to medical school should be a doctor."
Another national trend: the steady increase in the percentage of women aspiring to be doctors. Women now account for 49 percent of all applicants to U.S. medical schools, and 45 percent of med school graduates.
Unlike women doctors of earlier generations, today's do not feel they have to prove their professional dedication by postponing marriage or childbearing, or both, physicians agree.
The popularity of primary care specialties - internal medicine, family medicine, pediatrics and obstetrics-gynecology - has risen and fallen over the years, depending on market forces. Medical school graduates flocked into these fields in the 1990s, during the heydays of managed care; by the peak in 1998, primary care attracted 53 percent of graduates.
By last year, that figure had dropped to 44 percent. For physicians, managed care has become synonymous with bureaucracy, loss of autonomy and shrinking reimbursements.
Researchers report that on average, family physicians, pediatricians and internists earn tens of thousands of dollars less annually than anesthesiologists, dermatologists, opthamologists and many other specialists, yet they carry as much medical school debt. The average debt last year $103,800.
Surveys show that even many students who "are choosing primary care specialties do not plan to go into traditional primary care.
Sarah Goodyear, 27, a Temple University School of Medicine internal medicine resident, is an example. She hopes to become a "hospitalist" - a hospital doctor caring only for inpatients - so she could count on a set salary and hours. Alternatively, she would join a big group practice with the hope of eventually working part time. Or she might work for a drug company.
"Lifestyle is definitely a big issue for me," she said. "My boyfriend is also a surgery resident. Now, we pass each other in the hall if we're lucky."
Kelly Heiland, 27, an internal medicine resident at Philadelphia College of Medicine, said she plans to subspecialize in nephrology (kidney disease), even though that means another two years of training. She hopes to work in a dialysis unit or hospital clinic.
"I see some discouragement among internal medicine physicians I work with," said Heiland. "The long hours, and not feeling like you have control. I don't want that."
Emergency medicine has become one of the most popular specialties in recent years because, contrary to television portrayals, it offers a relatively controllable lifestyle. Emergency room "attending" physicians typically work three 12-hour shifts per week.
"If it is satisfying to you not to follow patients over the long term, then emergency medicine may be an attractive lifestyle," said Albert Lamperti, an anatomy professor at Temple. "And lifestyle doesn't imply comfort and riches. It implies time for family and family responsibilities."
Interestingly, the segment of graduates entering residencies in obstetrics-gynecology has remained between 6 and 8 percent for the past 15 years, despite soaring malpractice premiums and declining incomes in many states, according to one of the journal articles. However, the percentage of students who ranked ob-gyn as their top specialty choice fell from 7.5 percent in 1996, to 6 percent last year, and many of the students were interested in subspecialities, such as gynecological oncology, rather than in primary care ob-gyn.
Meanwhile, student interest in dermatology, anesthesiology, opthamology, psychiatry and radiology has grown since 1996.
"You don't hear about dermatologists leaving the state (because of malpractice insurance) or out there picketing," quipped David Shulkin, co-chair of the department of medicine at Drexel University School of Medicine.
Whether these shifting patterns will create shortages is a matter of debate.
In an article showing links between lifestyle factors and career choices, University of Pennsylvania physician E. Ray Dorsey and his co-authors concluded, "Over time, this could significantly alter the composition of the physician workforce."
Shulkin disagreed.
"I don't think we're going to see that because what has been shown time and time again is that medicine really does act like other markets. When there are shortages, incomes go up, and then there is greater student interest in that specialty."
Every weekday JewishWorldReview.com publishes what many in Washington and in the media consider "must reading." Sign up for the daily JWR update. It's free. Just click here.
Comment by clicking here.

© 2003, Distributed by The Philadelphia Inquirer Knight Ridder/Tribune Information Services