Jewish World Review

Library of Congress leading way in 'democratizing history'

http://www.jewishworldreview.com | (KRT) E-mail, personal video cameras and other new media are "democratizing history," and are likely to be important sources for histories of the Sept. 11, 2001, terrorist attacks and other major events.

The Library of Congress, once known as a repository of musty tomes, is leading the way, taking on a huge project: a digital archive of 130,000 written accounts, e-mails, audio recordings, video clips, photos, Web sites and other items relating to Sept. 11.

"Fifty years from now, historians will see the raw data of real people who left something behind," said Diane Kresh, who oversees the project. "This is the equivalent of the diaries written by the first colonists."

The archive's rapidly growing collection of materials is at http://911digitalarchive.org. It ranges from the intensely personal - e-mails from World Trade Center survivors, artwork by the children of rescue workers - to the official, such as the flight data records of the hijacked aircraft.

The archive even includes slices of popular culture, such as the pro-war country music song "Have You Forgotten?" by Darryl Worley, and the antiwar hip-hop hit "Where Is the Love?" by Black Eyed Peas. Both use powerful imagery from the Sept. 11 attacks.

A New Jersey third-grader who signed her work only as "Stephanie" contributed her drawing of weeping clouds over a crumbling World Trade Center.

"The new media is democratizing the historical record," said Linda Shopes, a Pennsylvania historian who specializes in oral history.

Researchers and historians at a Library of Congress symposium this month pointed out that instant messaging, e-mail forwarding, camcorders and online diaries have contributed to their trove of Sept. 11 history.

The Library of Congress decided early on that Sept. 11 would be its biggest digital venture. Two institutions that pioneered in collecting electronic and conventional artifacts of Sept. 11 - George Mason University in Fairfax, Va., and the City University of New York - contributed their materials to the collection.

"We're on a frontier here, collecting the history of the present," said Roy Rosenzweig, a professor of history and new media at George Mason.

"One of the legacies of 9-11 is that people are more willing to submit things online," said Daniel Cohen, a George Mason professor. "In the future, the Internet is where history will be made, collected and stored."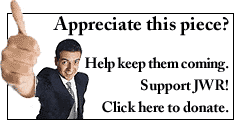 Kresh said that after the attacks, "the Internet seemed less frivolous than it had been. It had conveyed real information, helped with human contact and showed its potential as a community-building tool."
One social historian, Melani McAlister, said "forwarded e-mail has almost become a new genre of popular culture. It's a way to quickly share experiences and information."
The offerings are of uneven quality. Some are intensely personal and subjective, others inaccurate. In the days after Sept. 11, the Internet was used to propagate urban myths about survivors "surfing" to safety through the debris of the collapsing towers. There's also lots of e-mail about how the astrologer Nostradamus predicted the attacks.
Archive organizers say the raw material of history has always consisted of disordered, confusing, even off-base data that required intelligent organizing.
"That will be the challenge to historians," said Lee Rainie, who studies the social impact of the Internet for the Pew Internet and American Life Project.
"This is still so raw for all of us," he added.
To view the Library of Congress' Sept. 11 Digital Archive, go to http://911digitalarchive.org
Archive organizers are seeking contributions. The Library of Congress asks potential contributors to supply some data about themselves to help verify the material. The staff can help with technical advice on submitting contributions.
To contact the archive staff, go to http://911digitalarchive.org and click on "e-mail," then on "contact us."
Every weekday JewishWorldReview.com publishes what many in Washington and in the media consider "must reading." Sign up for the daily JWR update. It's free. Just click here.
Comment by clicking here.

© 2003, The Miami Herald Distributed by Knight Ridder/Tribune Information Services