Jewish World Review

Safety of food industry a matter of national security

http://www.jewishworldreview.com | (KRT) The recent widespread power blackout illuminated the vulnerability of a critical national network - one other than the power supply.

Steel mills and chemical plants have fortified themselves with more gates and guards since the Sept. 11, 2001, terrorist attacks.

But although the nation's food supply chain - the path from farms to our tables - has come under increasing scrutiny, experts question its ability to withstand attacks.

Many of the nation's largest food companies, they say, are working in a dangerous vacuum where vital studies are classified top secret and data required to help make informed judgments are kept under lock and key.

"The food industry's biggest problem is what is the direction we need to take," said Dave Park, a former food industry executive who heads leading security consultancy Food Defense LLC. "Most of the bigger firms have assessed the immediate risks themselves and understand some of the requirements. But it's the thousands of small firms that are most vulnerable."

Park said some in the industry have been "paralyzed" by doubts that terrorists would spread a farm infection, such as Foot and Mouth disease, or a food-borne illness like Salmonella.

Worried that costs will be high, local companies have been reluctant to tackle a threat yet to be clarified by authorities, said Margaret Ann Daley, a vice president at the consulting and investigation arm of Pinkerton in Chicago.

Daley contends that most firms could radically improve security by taking a few basic measures at a cost of a few thousand dollars.

"The average food plant is less secure than many electronics plants," Daley said. "The electronics folks have been more worried about theft for years and as a result have become much more sophisticated when it comes to understanding who is working for them, perimeter security and access to plants."

Illinois is struggling to get a handle on the problem.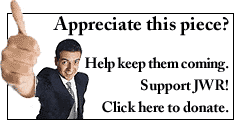 Despite the fact that the industry is among the state's largest employers - with annual revenues of more than $14 billion - hundreds of food processors remain unlicensed and therefore uninspected.
What is inspected is the licensed dairy industry, which has been prone to public health problems. It includes around 1,300 diary farms, 100 milk-processing plants and 300 diary haulers.
"We have approximately 22 people in the field," said Marlena Bordson, acting chief of the division of food, drugs and diaries at the Illinois Department of Public Health. They spend more than half their time inspecting dairy farms with the rest of their time on food manager certification. Food processors, she said, are their last priority.
It's not even clear how many food processors are in Illinois, say Bordson and Michelle Gentry, the deputy director for public health preparedness in the state.
"We don't have a very good handle on the (food) process side in general because we don't have a system in Illinois requiring someone to get a license," Bordson said. "Less than 50 percent" of the state's estimated 2,000 to 3,000 food processors are adequately covered, the public health chief estimated.
The Illinois Department of Agriculture picks up the slack for most farms and the health department does what it can with its limited resources, she said. Slaughterhouses and meat and poultry processors are licensed and inspected by the Illinois Department of Agriculture.
"The biggest risk is food in transport," Bordson said. "It's out of the control of the processing plant and it's out of the watchful eye of the grocery store. If someone contaminates something here, they have the potential for, number one, targeting a lot more people and easier access."
This leaves the U.S. Food and Drug Administration with oversight for about 80 percent of the nation's food supply chain. The U.S. Department of Agriculture's Food Safety and Inspection Service has responsibility for meat, poultry and egg production.
"It's reasonable that companies that are larger and have more resources are going to be able to act more quickly than smaller ones," according to Joe Levitt, head of the FDA's Center for Food Safety and Applied Nutrition. "We are all simply thrust into a world that has classified information as part of that. We need to learn how to work with that or make changes."
The FDA classifies the reports, Levitt said, because "we don't want to provide a road map for the terrorists."
"I can tell you that we might not be where we want to be," Levitt said. "But we are a lot better off than we were two years ago."
The lack of information sharing among authorities is most frustrating to people like Park and others in the industry.
"This is the clumsiness we in the industry feel we are all caught up in," said Park. "Either we say absolutely nothing or absolutely everything. I think there is some middle ground here that could be struck with law enforcement so that clear directional information can be given and a better exchange of information and threat intelligence so that we can help mitigate the potential problems."
Levitt said the FDA is seeking solutions.
"One way to do that (improve communication) is by getting security clearances for leaders in the industry," he said.
While regulators and security forces ponder ways to get around restrictions, they have been quick to classify work by scientists at the Institute of Food Technologists, who helped verify the quality of the FDA's assessment process. Other industry assessments by the Battelle Memorial Institute are also unavailable for public scrutiny, not even in summary form.
As evidence of the agency's attempts to safeguard the food supply chain, Levitt cites the attention to food imports.
Over the past two years, an extra 300 inspectors have been trained to check the more than 6 million food-related import shipments each year. Inspections at ports have jumped five-fold during the past 18 months. There have been 62,000 so far this year, up from just 12,000 in 2001.
During Operation Liberty Shield, the nation's elevated state of alert during the Iraq war earlier this year, food inspectors descended on more than 800 domestic food plants and analyzed close to 400 food samples in the hope of thwarting a terrorist attack.
From now on, companies in the food sector can expect to be subject to similar action whenever the nation is at a heightened state of alert.
However, the results of the increased surveillance are difficult to quantify and Levitt is reluctant to discuss details, citing security. He doesn't want to provide answers that might help terrorist identify potential loopholes or areas where surveillance might be susceptible. Published enforcement actions remain at a low level and recall moves or notices stopping food items entering the country at the border do not appear to have changed as a result of the increased activity.
"This probably confirms the system was working well already," said Doug Archer, former FDA regulator and a professor at the University of Florida who now runs a program aimed at helping local companies respond to a food related issue. "Politically, the agency had to go to a higher level because Congress wanted that and it also had to determine that the targeted system it was using was working effectively."
With the industry pressured by wafer-thin margins during the stuttering economy and a plethora of regulations aimed at improving food safety in general, security concerns are way down the list of priorities for most in the sector, Park said.
Over the past year, new federal cash has gone toward boosting food inspections at the country's ports of entry, augmenting local emergency management and public health budgets and providing laboratory help. It has not been spent on educating smaller firms and providing funding to help them better guard against a would-be aggressor.
At the end of the year new FDA regulations - a result of the June 2002 enactment of the Public Health Security and Bioterrorism Preparedness and Response Act - will also increase they agency's powers and should help strengthen the food chain against a potential attack, he said.
Domestic and foreign facilities that make, process, pack and hold food for consumption in the United States will have to register with the FDA and keep better records. The FDA is also demanding more detailed prior notice of shipments and will become more aggressive in detaining food products at the border it thinks pose a health or safety risk.
(STORY CAN TRIM HERE)
Few seem to be happy with the new rules.
Professionals such as Bordson think they don't go far enough.
"We feel the (companies) that will be registering are the ones that we already know about," says the local public health chief. "It will be much easier to identify those not on the list but it still doesn't give us the permit authority to enable us to take legal action quickly should that be needed."
And industry players, such as Kraft Foods - the nation's largest food maker - initially feared the new rules could strangle their business that relies heavily on cross-border traffic.
Alterations to the way the rules will be implemented have helped assuage such concerns but the trade body, the National Food Processors Association, continues to push back hard in the hope of influencing the rules before final drafts are unveiled by the FDA in October.
"It is not possible to expect the industry to meet the timing of six, 12 and 18 months," according to the powerful trade body in recent letters to the regulator detailing its concerns.
"A more reasonable timetable should be considered that would be less costly and have a more realistic chance of successful compliance. At a minimum NFPA proposes that FDA consider an implementation of 18 months across the board."
The agency plans to gradually phase in the rules, giving companies with more than 500 employees until June to implement most changes, while smaller companies will have until mid-2005 to get their act together.
Critics are unhappy suggesting that the FDA has been unduly swayed by the voice of the $500-billion-a-year food processing industry.
"It's unseemly that the food industry is complaining about regulations designed to protect Americans from bioterrorism," said Caroline Smith DeWaal, the food safety director of the Center for Science in the Public Interest. "Why wait around on an attack on the food supply when we can focus on preventing one in the first place."
Every weekday JewishWorldReview.com publishes what many in Washington and in the media consider "must reading." Sign up for the daily JWR update. It's free. Just click here.
Comment by clicking here.

© 2003, Chicago Tribune Distributed by Knight Ridder/Tribune Information Services