Jewish World Review

Finishing school, for a good start

http://www.jewishworldreview.com | (KRT) The two girls in dainty summer dresses eye each other from opposite sides of the champagne-colored tablecloth.

Before them, in a jumble, lies a pile of imported china, crystal stemware, and sterling silver cutlery.

Antoinette Harrison, called "Miss Toni" by the 19 young ladies attending the International Finishing School for Girls in Germantown, Pa., holds a stopwatch in her palm.

"Begin," she commands.

Instantly, the hands of 13-year-old Courtney Williams and 12-year-old Gabrielle Clark reach to the center of the table. The dishes clank and the stemware teeters as they each hastily position two wine goblets and one water glass where they are supposed to go.

Tick. Tick. Tick.

The girls have 25 seconds to sort through 10 plates, two teacups, 14 pieces of silverware, and two linen napkins to create perfect place settings for a four-course dinner.

The 17 other students watch as if they were witnessing the final match at Wimbledon. The tension is palpable.

"Stop!" Miss Toni commands. Slowly, she walks around the table inspecting the results.

Courtney's dessert, entree and salad forks are expertly aligned. The soup, salad and entree plates are stacked in the correct order. The handle of her teacup is, correctly, facing outward.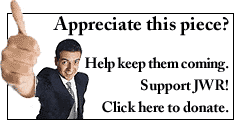 Miss Toni smiles.
Gabrielle's side of the table looks impeccable as well - except for the crumpled napkin next to the bread and butter dish.
"What happened here?" Miss Toni asks, raising an eyebrow.
"It's a dove," Gabrielle answers jokingly. "Can't you tell?"
The class laughs. Courtney is declared the winner, and it's on to the next table-setting heat.
Other girls may have spent the lazy days of summer kicking soccer balls, bouncing basketballs or learning the backstroke, but these 19 students studied the art of protocol. And on Sept. 27, others will start their own lessons with Miss Toni.
Here, girls ranging from 5 to 13 years of age learn French. They practice ballet. They learn to ride horses - English saddle. And every afternoon, they pour a formal tea.
Here, faux pearls often adorn the students' necks, and now and then a pair of crisp white gloves appears. Some of the girls, Miss Toni explains, come from privileged homes. But most do not, and that's precisely why she opened the nonprofit finishing school back in 1994 - so young ladies from modest backgrounds will know that the finer things are not beyond their grasp.
A former flight attendant who worked the first-class cabin on trips overseas for more than 20 years, Antoinette Harrison once also ran a small image-development company contracted by Trump Castle to develop protocol workshops for new employees.
"That's where I learned that no matter where you come from, you can meet the world on your own terms if you know how to behave," Miss Toni explains.
Harrison, who pulls her hair back in a sleek chignon, believes that good manners coupled with a bit of knowledge about art, foreign languages and classical music can empower girls.
"My husband is a criminal defense attorney," she says. Often he is called upon to represent youngsters trapped in the world of drugs. The hopelessness with which many of the youngsters view their future, Harrison says, prompted her to open the school.
During the summer, classes run for 10 weeks, Monday through Friday. Throughout the school year they are held on Saturdays. Harrison says she can't afford to offer scholarships, but she tries to keep the tuition affordable, $60 a week.
Go ahead and chuckle at her notion that teaching girls which fork to use can save the world. Miss Toni is firm in her belief that if you give youngsters a strong sense of upward mobility, they will soar.
Parents seem to agree, even those who initially were skeptical.
"Honestly?" says Paul Jordan, father of two girls (Jacqueline, 11, and Maria, 7) at the program. "I was lobbying to get them in basketball camp or something. I fought this all the way."
But Jordan, a schoolteacher, said the girls wanted to go, and it seemed "different enough to be novel."
Now, he admits he didn't realize how enthusiastically his girls would embrace outside advice on being little ladies.
"I tell them to sit up straight and keep their napkins on their laps, but they've tuned me out by now," he says. "But if the school is saying it, it's not just me bothering them. I'm very pleased with the program, and I realize the social piece is just as important as the educational part of developing a child."
Judge Renee Cardwell Hughes, of Philadelphia's Common Pleas Court, is one of the school's most ardent backers.
"Some people may consider what Toni teaches to be archaic values. I'll acknowledge that," she says. "But ... to see yourself as valuable and talented and beautiful is crucial to succeeding in life. If you don't see yourself someplace better, you can never get there."
Twelve-year-old Tajha Beatty, a recent graduate of the school, says she wants to go back.
"Oh my God, it's so much fun!" she says. "It's not like finishing schools in the cartoons that are just for snobby rich people. Ours is for everybody."
Although she hasn't had any occasion to use her knowledge about formal place-settings, she thinks she will later in life.
"I'll need it because I'm going to be a singer," Tajha says. "And if I can't be a singer, I want to be a doctor, and if I can't be a doctor, I'm going to be a lawyer, and if I can't be a lawyer, I guess I'll be an actress."
The International Finishing School for Girls is on Maplewood Avenue, between Carolyn's All Natural Hair Salon and Maplewood Music School. Nearby, the 23 SEPTA bus clamors up and down Germantown Avenue, past check-cashing offices, nail salons, and music stores blasting hip-hop.
At Miss Toni's place, Beethoven, Mozart, Brahms or Verdi plays during afternoon tea.
Sitting in one of the high-backed chairs upholstered in a buttercream brocade, beside the marble fountain, the candelabra and the Louis Quatorze table lamps, is Miss Maria Jordan. Otherwise known to her peers as "Madam President."
"They call me that because I intend to be the president of the United States one day," the 7-year-old says. "And a basketball player."
Next to her is 5-year-old Azilee Willoughby, the school's youngest student. Even though she is barely tall enough to see over the table, she can set it in 30 seconds flat.
"I don't want to be stupid and be walking on the street looking all gang," says 8-year-old Kiara Walker. "You need to be a proper lady if you want to be a doctor or an artist."
Napkins in their laps, elbows off the table, the girls settle in for a snack of crustless salmon mousse sandwiches, scones, petits fours, and strawberries.
Alexis Preston, 10, admits she wasn't too happy when her mother enrolled her in the program last summer.
"I thought it was going to be stupid. But it's lots of fun." In fact, Alexis says, she liked it so much that she enrolled again this summer.
"I like learning about the table," she says. "It'll be good if you ever want to work at a five-star restaurant."
"Work?" quips Brittany Russell, 13. "You mean own a five-star restaurant."
This summer, Miss Toni and her girls took a field trip to the Office of Protocol in Washington. After the tour, they ate at a French restaurant, ordering their meals entirely en francais. One day soon, Miss Toni says, she hopes to take the young ladies to Paris.
Every weekday JewishWorldReview.com publishes what many in Washington and in the media consider "must reading." Sign up for the daily JWR update. It's free. Just click here.
Comment by clicking here.

© 2003, The Philadelphia Inquirer Distributed by Knight Ridder/Tribune Information Services