Jewish World Review

Judge throws out suit blaming McDonald's for fat

http://www.jewishworldreview.com | (KRT) A federal judge in New York dismissed a closely watched lawsuit against McDonald's Corp. that claimed that the world's largest fast-food chain had been hiding the health risks of eating its popular Big Macs and Chicken McNuggets.

Calling the so-called "obesity" ruling a victory, McDonald's said the dismissal was "further recognition that the courtroom is not the appropriate forum to address this important issue."

The Oak Brook, Ill.-based burger giant called on those serious about the health of the nation to join it in a "new national debate" about nutrition and fitness rather than focusing only on food consumption, a company spokesman said.

George Washington University Law School Professor John Banzhaf, who has led the legal charge in helping bring obesity lawsuits after success against the tobacco industry, said the decision would not deter the burgeoning movement.

Banzhaf predicted lawsuits on the question of whether fatty foods can be addictive and whether food companies have misrepresented or failed to disclose risks that the consumer should be made aware of.

This spring in Boston, attorneys and nutrition experts held a closed-door seminar to discuss fatty foods and strategies for bringing cases to court.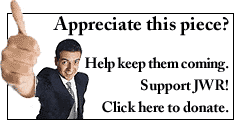 "It took us 30 years to get a smoking case to court and over 700 dismissals," Banzhaf said. "There are still many theories that have not been tested. We've already had several successes in the area of fat."
Banzhaf cited the recent decision by New York City officials, starting this month, to ban the sale of candy, soda and sweet snacks from school vending machines, and the trimming of sugar, fat and salt from 800,000 school lunches.
According to the Center for Disease Control, an estimated 61 percent of U.S. adults are overweight or obese, with about 13 percent of children and adolescents overweight - nearly more than double the number in 1980. More than 300,000 premature deaths occur each year in the United States as a result of obesity, second only to tobacco-related deaths.
The suit against McDonald's was filed a year ago by attorney Samuel Hirsch on behalf of two New York City children, including a 14-year-old girl who stands 4-foot-10 and weighs 170 pounds. Hirsch did not return calls.
U.S. District Judge Robert Sweet threw out the case in January, but referred to Chicken McNuggets as a "McFrankenstein creation" made of elements not used in home cooking. Sweet said the plaintiffs could amend their suit with information backing their claim that diners have no idea what is really in their food, or that the products have become more harmful because of processing.
McDonald's is testing a new, all-white-meat version of its popular McNuggets.
In his ruling on Thursday, Sweet barred Hirsch from refiling the suit, explaining that the plaintiffs did not deserve a "a third bite at the apple" because of deficiencies in their case.
Although Hirsch initially refiled the suit with the allegation that consumers were unaware of the health hazards of processed food, he dropped that claim in June and focused heavily on deceptive advertising claims.
Sweet's decision precludes Hirsch from developing the case surrounding the harmfulness of processed foods in the future.
In his ruling, Sweet said that although he outlined the hurdles facing the plaintiffs, they were unable to substantiate their claim.
"Despite this guidance, plaintiffs have failed to allege a cause of action for violations of New York's consumer protection laws with respect to McDonald's advertisements and other publicity," Sweet said. "The plaintiffs have made no explicit allegations that they witnessed any particular deceptive advertisement, and they have not provided McDonald's with enough information to determine whether its products are the cause of the alleged injuries."
The news for McDonald's came as it launched a global "I'm Lovin' It" marketing campaign this week featuring pop star Justin Timberlake. Sales in the United States have picked up strongly, rising 10 percent in July in stores more than 13 months old.
"Today's ruling clearly underscores what Americans have overwhelmingly felt, as evidenced by a recent Gallup poll, that these lawsuits are frivolous," said Steven C. Anderson, chief executive of the National Restaurant Association.
"The thought that someone can file a lawsuit based in part on a choice they have made voluntarily regarding where to dine and what to eat is disturbing, and Judge Sweet's decision and the polling data attest to the fact that personal responsibility plays a significant role in this complex issue."
Every weekday JewishWorldReview.com publishes what many in Washington and in the media consider "must reading." Sign up for the daily JWR update. It's free. Just click here.
Comment by clicking here.

© 2003, Chicago Tribune Distributed by Knight Ridder/Tribune Information Services