Jewish World Review

Doctors' cell phones, hospital wires fingered for germ spread

http://www.jewishworldreview.com | (KRT) Doctors' cell phones and EKG wires are transmitting more than signals: New research suggests they can spread dangerous germs in hospitals.

Twelve percent of cell phones used by health care workers in one Israeli hospital were contaminated with harmful bacteria, a study found.

Another, led by University of Wisconsin-Madison infectious diseases expert Dennis Maki, found that EKG wiring commonly used to monitor patients' hearts after surgery and in intensive care units often carried a variety of drug-resistant germs.

Both studies were presented recently at the American Society for Microbiology's annual infectious diseases conference, and both highlight the danger of hospital-acquired infections.

One of every 20 patients - as many as one of every five in intensive care units - gets such an infection, often from a health care worker who inadvertently spreads germs from one patient to another. Half of such infections involve "superbugs" that are at least partially resistant to the drugs normally used to kill them.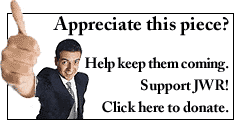 "People have found resistant germs on patients' charts and on phones in ICUs," so it shouldn't come as a surprise that they're being found now on cell phones and medical devices such as EKG wiring, Maki said.
"Any object can have bugs on it," agreed Robert Weinstein, a physician at Cook County Hospital in Chicago who has done federally sponsored research on hospital-acquired infections.
As more germs develop resistance to antibiotics and fewer new drugs come on the market, "basics related to infection control and hygiene are going to be very important," Weinstein said.
The cell phone study was presented by Jacob Gilad, a researcher at Soroka University Medical Center, a hospital with 71 physicians and 53 nurses in BeerSheva, Israel.
"We had a huge problem with this bacteria" - Acinetobacter baumannii - which can cause serious bloodstream and respiratory tract infections in patients with catheters, on ventilators and in burn units - and wondered whether cell phones were at fault, he said.
They found that 12 percent of cell phones and 24 percent of health care workers' hands were contaminated with the germ, which is of great concern because it easily acquires resistance to antibiotics.
Many hospitals now issue special cell phones to doctors and nurses because ordinary ones interfere with medical equipment and can be used only in designated areas. Froedtert Memorial Lutheran Hospital in Wauwatosa, Wis., recently did that for its staff members so they could be reached quickly while making rounds, said Patti Wilson, who teaches infection control procedures to fellow nurses at the hospital.
"This is new, so we're still trying to decide how big is the risk, how often do we need to clean them," she said.
The Israeli hospital used such cell phones and now has banned them because of the study done by Gilad and others.
"He's raised a very good question. The way the new cell phones are being used, it could be a problem," said Ralph Cushing, an epidemiologist at Bon Secours Hospital in Grosse Point, Mich.
Cushing said he was worried about the leather covers on the cell phones his hospital issues.
"I'm thinking maybe I ought to start culturing" to see if they're carrying germs, he said.
UW's Maki has a different idea for the problem with EKG lead wires. Most such wires are reused, though the adhesive pads that attach them to patients' chests are disposable.
Even after the wires were cleaned through standard disinfection procedures, nine out of 50 were found to be contaminated with vancomycin-resistant enterococci bacteria, hard-to-treat gastrointestinal and wound germs. Four had Staphylococcus aureas, a cause of skin infections. Other bacteria also were found.
Disposable wire leads are one solution, though they're expensive, as are wireless telemetry systems that transmit the patients' heart signals.
UW is considering something different: pre-emptive barrier isolation - having health care workers use a fresh set of surgical gloves when treating each and every patient, not just those known to have or strongly suspected of having an infectious disease.
"We've been advancing and pushing this very hard. I'm trying to move the whole hospital in this direction," Maki said. "I'm hoping our research paper will help that come to pass."
Every weekday JewishWorldReview.com publishes what many in Washington and in the media consider "must reading." Sign up for the daily JWR update. It's free. Just click here.
Comment by clicking here.

© 2003, Milwaukee Journal Sentinel Distributed by Knight Ridder/Tribune Information Services