Jewish World Review

Dems seek to take advantage of cracks in GOP, Cuban-American relationship

http://www.jewishworldreview.com | (KRT) The Democratic Party and several of its presidential candidates are hoping to take advantage of the White House's recent troubles with Cuban-American voters in South Florida.

Stoked in part by Cuban-Americans angry with President Bush for not doing enough to end the four-decade rule of Fidel Castro, Democrats see an opportunity to cause trouble for the White House with a key constituency in a key state.

At the very least, Democrats hope to make the Bush administration work harder to earn the votes of Cuban-Americans in 2004. In 2000, in part due to anger over the return to Cuba of Elian Gonzalez, 80 percent of Cuban-Americans voted for Bush.

In the rosiest Democratic scenario, Cuban-Americans won't turn out in the overwhelming numbers they did in 2000 or throw their support so dramatically to Bush. Since Bush won Florida by just 537 votes, even a 10 percent drop in the Cuban-American vote for the president - to 70 percent - would have resulted in the election of Al Gore in 2000. That shift just might give Florida and its pivotal 27 electoral votes to a Democrat in 2004.

"Our whole objective is to point out that this could spell trouble for George Bush in South Florida and that means trouble in Florida," said Tony Welch, the Democratic National Committee's spokesman.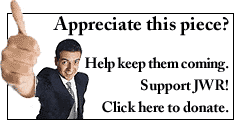 Officials at the DNC headquarters in Washington said they have discussed the Bush administration's problems in South Florida, but are not sure yet how to take advantage. But Welch, the former spokesman for the Florida Democratic Party, knows first-hand how close the race was in 2000 and thinks his party can make the president pay closer attention to one of his key constituencies.
"You don't know how it's going to shake out, but he's got work to do," he said.
Last week, former Vermont Gov. Howard Dean, one of the leading Democratic contenders, told reporters he had reconsidered his past opposition to the current U.S. embargo on trade and travel with Cuba in light of Fidel Castro's crackdown on dissidents this year. Because of the crackdown, which included dozens of arrests and long prison sentences for dissidents and independent journalists, Dean said the United States should not seek to improve relations with the island.
Other Democratic candidates, including Massachusetts Sen. John Kerry and North Carolina Sen. John Edwards, have met with Cuban-American leaders and are said to be considering the issue. Already, three Democratic presidential candidates - Florida Sen. Bob Graham, Sen. Joseph Lieberman of Connecticut and Rep. Richard Gephardt of Missouri - are embargo supporters and allies of powerful groups in the Cuban-American community.
A Graham campaign spokesman said the Florida senator would only be willing to take steps toward improving relations with Cuba if the island nation first took steps to improve its human rights situation.
"He's seen up close what the struggle is about," Graham spokesman Jamal Simmons said. "He's got a long-held position and I guess there are some others who are trying to figure out where they stand."
The Bush administration has been under attack from Cuban-Americans in South Florida since U.S. officials returned 12 Cuban migrants, who were intercepted as they attempted to come to the United States in July, after getting assurances from Havana that they would not be executed and would receive prison sentences no longer than 10 years. The move, perceived in South Florida as negotiating with Fidel Castro, set off a community that for months had been quietly questioning what it was getting for its loyal support of Bush in the 2000 election.
During a campaign stop in South Florida last month Lieberman, who has a long-running relationship with the Cuban American National Foundation, criticized the White House for sending the migrants back.
"I wouldn't have sent those 12 people back to Cuba to face justice, which isn't real justice," Lieberman said. "For the U.S. government to negotiate a sentence for these people with an oppressive regime that doesn't have fair trials is simply outrageous."
In Miami, Bush has been mocked on Cuban radio and criticized by everyone from average Joses on the street to Republican state legislators who signed a letter saying the community was unhappy. Even the president's brother, Gov. Jeb Bush, criticized the return of the migrants.
Administration officials at first seemed surprised by all the fuss. But recently, officials have responded by announcing a plan to beam U.S.-sponsored Radio and TV Marti via satellite into Cuba, indicting the Cuban pilots who killed three Cuban-Americans in a 1996 shootdown of two Brothers to the Rescue planes and restricting the ability of Havana's diplomats in Washington to conduct routine transactions.
In the end, many Republicans feel Cuban-Americans will stay with the party.
"We're going to do everything we can to keep them in our camp," said Chad Colby, a spokesman for the Republican National Committee.
Florida Sen. Bill Nelson, a Democrat, and an embargo supporter, said he has not talked to his party's presidential candidates directly about the issue, but that they know where he stands. But Nelson believes the Bush administration's negotiations with Cuba over the jail sentences created an opening for Democrats with Cuban-Americans.
"The Bush administration made a tragic mistake and they haven't owned up to it. The silence has been deafening," Nelson said.
Joe Garcia, executive director of the Cuban American National Foundation, said Democrats are taking notice because the road to the White House will have to come through Florida, especially South Florida. He said the White House has taken notice and that is what brought about the indictments.
"They blinked and you can smell the fear," said Garcia, a Democrat who has been very critical of the White House in the last few weeks. "We're not going to give up until we get what we were promised."
Every weekday JewishWorldReview.com publishes what many in Washington and in the media consider "must reading." Sign up for the daily JWR update. It's free. Just click here.
Comment by clicking here.

© 2003, South Florida Sun-Sentinel Distributed by Knight Ridder/Tribune Information Services