Jewish World Review

Contact lens vendors take their ca$e to FTC

http://www.jewishworldreview.com | (KRT) Tiffany Gaines of Manassas, Va., cut her contact-lens costs in half with the help of an obscure state law.




The law, which requires Virginia ophthalmologists and optometrists to turn over contact-lens prescriptions when patients ask for them, enabled the 23-year-old records specialist, to shop around. She now pays $40 for extended-wear contacts lenses that used to cost her $80.




Many states, including Pennsylvania and Michigan, have no such law, however. And laws in states such as Texas that promise consumers access to their contact lens prescriptions have loopholes that make comparison-shopping very difficult.




It's a big deal for the 35 million Americans who spend an average of about $100 a year on contact lenses, not to mention the eye doctors, 800-number marketers, Internet outlets and other discounters competing for their business.




There's an effort under way to require eye examiners nationwide to hand over all prescriptions to their customers. Eyeglass customers have had that right since 1978 under a Federal Trade Commission rule. It doesn't cover contact lenses, which, at the time, often were hard lenses that required intricate measurements, grinding for individual wearers and extensive fitting.




Soft and disposable lenses are fitted more easily, but the government isn't likely to require sellers to turn over prescriptions any time soon. Meanwhile, the competition among contact lens sellers has grown intense and sometimes ugly.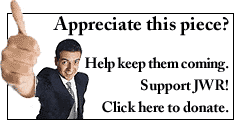 The newer entrants - Internet and 800-number marketers, and such discount wholesale clubs as Costco - want traditional eye examiners simply to hand over prescriptions to clients. Some ophthalmologists and optometrists say that can be unsafe
TIPS ON SHOPPING FOR CONTACT LENSES
Here's how to save money when buying contact lenses:

_Shop around on the Internet and by phone before going to an eye doctor. To compare prices, you'll need to know the brand, power, base curve and diameter of your contact lens. These will be on your prescription.

_If you don't have a prescription to use to compare prices, call an 800-provider and ask the order specialist to make up some typical prescription numbers.

_When you call an eye examiner, ask about exam and fitting fees as well as contact-lens prices. Ask whether the examiner will give you your prescription after your eye exam. When you arrive for your appointment, ask again.

_When comparing your eye examiner's lens price with the prices that Internet or 800-number dealers quote, be sure to ask about shipping and handling fees. Find out what their return policy is if lenses are uncomfortable or defective. Many vendors encourage buying in bulk. This costs less per lens. But buying more than a year's supply means you're gambling that your needs won't change when you get your next eye exam

_Whether or not you bought your lenses from an eye doctor, don't hesitate to go to one if your lenses give you trouble.
"This is not an attempt to run optometrists out of business," said Rep. Richard Burr, R-N.C., a health care reformer who's leading the drive for the federal requirement. "Let's let the patients decide." Burr's measure, now before the House Subcommittee on Commerce, Trade and Consumer Protection, is called the Fairness to Contact Lens Consumers Act.
Eye examiners contend that the law's a bad idea because contact lens prescriptions are trickier to fill than those for drugs.
"In general, medical doctors are used to the idea of writing a prescription and having that prescription filled elsewhere," said John Massare, executive director for the Contact Lens Association of Ophthalmologists, which represents more than 900 practitioners nationwide. "Contact lenses are medical devices that must be prescribed and fitted under the supervision of a licensed professional. Contact-lens fitting is a process - it's not something simple. When we become casual or cavalier about it, it is a threat to public health."
Although many contact lens customers buy from Internet or 800-number vendors only after their reorders become routine, the dispute has no neat resolution. Rather, it's one of many battles over lenses being fought out state by state.
In Texas, for example, contact-lens customers can get their prescription data, but they still need "positive verification" from the examining doctor that confirms a third party can sell the lenses. More than 2,500 Texans have complained to the Texas Board of Optometry that eye examiners ignored their verification requests.
According to Jonathan Coon, chief executive officer of 1-800-CONTACTS Inc., a leading provider of lenses through phone and Internet orders, the Texas loophole has forced his company to cancel 40,000 orders because of "non-response by the eye doctor."
The consumers' situation appears to be even tougher in Michigan where there's no requirement that eye examiners provide clients with their prescriptions.
Coon cited a 1998 Detroit Free Press survey of 50 optometrists, which found that only one routinely released contact lens prescriptions to patients after exams. Fifty-four percent of optometry offices said they never released contact lens prescriptions to patients, and many offices required patients to purchase contact lenses from them - typically at prices well above competitive rates.
According to the FTC, 35 states require the release of contact lens prescriptions, at least to some extent. It can still be a challenge for consumers, however. For example, while California, Minnesota and Ohio require the automatic release of prescriptions, practitioners in Florida, Kansas, Kentucky, Indiana and South Dakota are required to release them only on request.
___
(The following 35 states have laws requiring eye examiners to turn over prescriptions to their customers, either automatically or on request. The conditions vary, however, and many contact lens laws and regulations have loopholes. It's smart to check with your state attorney general, consumer affairs office, or optometry board.
The states, according to the Federal Trade Commission, are: Alabama, Arizona, Arkansas, California, Colorado, Connecticut, Delaware, Florida, Georgia, Indiana, Iowa, Kansas, Kentucky, Louisiana, Maine, Maryland, Massachusetts, Minnesota, Nebraska, New Hampshire, New Jersey, New Mexico, New York, North Carolina, Ohio, Oklahoma, Oregon, South Dakota, Texas, Utah, Vermont, Virginia, Washington, Wisconsin and Wyoming. The remainder have none.)
Every weekday JewishWorldReview.com publishes what many in Washington and in the media consider "must reading." Sign up for the daily JWR update. It's free. Just click here.
Comment by clicking here.

© 2003, The Miami Herald Distributed by Knight Ridder/Tribune Information Services