Jewish World Review

Pets in the pews

http://www.jewishworldreview.com | (KRT) FORT LAUDERDALE, Fla. Rover, of course, needs his run in the park. But what about his spiritual needs?

All Saints Episcopal Church in Fort Lauderdale wants to meet those needs - and those of his owner.

The church just started monthly services for pets and their loved ones, even providing doggie treats for Rover at communion time.

Don't worry about an accident during a hymn or prayer. The church keeps a mop and bucket handy.

"There's nothing that can ruin the service," says church staffer Char Vinik, whose family plays guitars during the 6 p.m. contemporary pet service on the third Sunday of the month.

Consider it a way to entice people to church who otherwise might not go. Many people feel guilty about leaving their pets home on the weekend after being away at work Monday through Friday, says the Rev. Roger Allee, associate priest at All Saints. So the church lets people once a month bring their entire "family," Rover included.

"If they start getting boisterous" - as in barking or hissing - "don't worry," Allee reassures about 50 churchgoers at the most recent pet service. "They're praising God as only they know how to do it."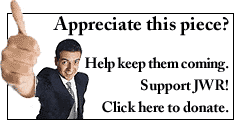 Indeed, church members ignored loud snorts and snores from Rose the pug during the recent service after she climbed into a pew next to owner Dorothy Bowen of Fort Lauderdale.
"People really love their pets and take them seriously," says Allee.
Some Catholic parishes now schedule blessing ceremonies for pets, especially around Oct. 4, the feast day of renowned animal lover St. Francis of Assisi.
"It's not usually during the Mass but afterward," says Mary Ross Agosta, spokeswoman for the Archdiocese of Miami. "Everyone is asked to bring their pets, from turtles and iguanas to the usual cats and dogs," she says. "You realize your pet becomes part of the family."
In Fort Lauderdale, the Rev. Maud Paraison, Episcopal rector of the Church of Intercession, visited All Saints' pet service last month and was charmed by parishioners holding their pooches, singing hymns and participating in the liturgy.
"It's something to look into" for her own church, she says. "People are close to their pets."
All Saints got the idea for the special pet services because many dog owners bring their pets to run on the church grounds. "We lovingly call them the dog people," Allee says.
"We thought, why not invite them to church?" Vinik adds.
So far, about 50 or so people show up with about a dozen pets in tow - mostly dogs, from a dachshund to a lab mix, and usually one or two cats.
They are convinced their pets enjoy the singing, the spiritual message and mixing with other parishioners (and pets).
After all, they believe their pets have souls.
"Cats are persons - only they spell it purr-sons," quips member Barbara Slauson of Fort Lauderdale. She brought her cat Lacey in a pet carrier.
Don Hayes, who brought Jonesy, his 3-year-old Jack Russell to All Saints, says he is convinced his pooch not only has a soul but will go to Heaven.
He says he read a book about near-death experiences and the people talked of meeting their pets on the way to Heaven before "returning" to Earth to finish out their lives.
"You just wonder what they are thinking," Hayes says. "He's very sensitive to my emotions."
Indeed, spiritual peace seems to spread over the pets during All Saints' service. There are no cat-and-dog fights. Well, maybe there's a rare hiss, a low growl, but nothing serious.
Instead, the animals tend to greet each other warmly.
Maxi, a year-old German shepherd mix, rubbed noses with Henry, an almost 3-year-old Lab mix as their owners, Jennifer Vanderweit and Amy Sammons, sat together in a pew.
"She could use a little church," jokes Vanderweit of the active Maxi who settled down after the services began. "It benefits us both."
Every weekday JewishWorldReview.com publishes what many in Washington and in the media consider "must reading." Sign up for the daily JWR update. It's free. Just click here.
Comment by clicking here.

© 2003, Miami Herald Distributed by Knight Ridder/Tribune Information Services