Jewish World Review

Thieves purchased luxury cars using dead people's IDs

http://www.jewishworldreview.com | (KRT) They scanned newspaper obituaries looking for people in their 40s and 50s who had recently died.

When they found someone they liked, they went to the Internet and obtained driver's license information, Social Security numbers and credit reports, federal prosecutors say.

The members of the ring forged driver's licenses, using their own photographs and the personal information of the dead, and secured bank loans and bought luxury cars. The brands of choice included Porsche, Mercedes, Jaguar and Cadillac.

The ring netted an estimated $2 million worth of bank loans and cars from June 2001 to July 2002, according to the 37-page federal indictment that outlines a rarely used form of identity theft, one of the most brazen seen in Texas.

"The defendants' actions as detailed in the indictment are about as sordid as anything I've seen in 12 years as a federal prosecutor," said Assistant U.S. Attorney Michael Snipes in Dallas.

The men alleged to be the ringleaders, former insurance agent Michael Tisdale, 37, of Southlake, Texas, and his brother, William Tisdale, 39, of Plano, Texas, and nine codefendants from the Metroplex are scheduled to go on trial Oct. 6 on charges of identity theft, false representation of a Social Security number and bank fraud.

All have pleaded not guilty.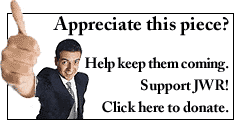 Identity theft is growing at an alarming rate nationwide, the Federal Trade Commission reported Wednesday in its first annual survey on identity theft.
According to the FTC's survey, scammers last year used personal information from about 3.3 million people to fraudulently obtain bank loans or credit cards, buy automobiles or commit other financial crimes. Those scams cost banks and other businesses $32.9 billion and consumers $3.8 billion.
In about a quarter of all cases, the victims' personal information was obtained by mail theft or the loss of a wallet, the FTC reported.
The alleged Metroplex identity theft ring, however, targeted the dead.
It worked by taking advantage of the lag time of several weeks from the moment somebody dies until the death information reaches the Social Security
Administration and the three major credit-reporting companies, Equifax, Experian and TransUnion, prosecutors said.
Dallas attorney Henry Campbell, who represents Michael Tisdale and says he knows him well, downplayed the charges.
"I think the charges are a bunch of nonsense," Campbell said, declining to elaborate.
Michael Tisdale owned a Farmer's Insurance agency in Flower Mound and sold it about a year ago, Campbell said.
The indictment said that the defendants recruited additional people, "known and unknown," to use counterfeit driver's licenses and assume the identities of dead people to obtain auto loans and then keep the cars or illegally sublease them to others.
Also charged in the indictment, which was returned in July, are Gary Grace, 40, Leron Lee, 31, Ronnie Grace, 37, and Rosalie Cason, 63, all of Dallas; Andera Kindred, 30, of Duncanville, Texas; John Anderson, 31, of Rockwall, Texas; Gregory Jackson, 37, and Kervin Anderson, 41, of Cedar Hill, Texas; and Keith Hill, 39, of Mansfield, Texas.
Social Security officials say it usually takes seven to 10 days until the agency is notified about a person's death. The agency gets the information from relatives, funeral homes and state officials. It takes a few more days to verify the accuracy of the information before the deceased can be listed in the Social Security death index, said Carolyn Cheezum, a spokeswoman for the agency in Washington.
Social Security numbers are unique and are not reissued after somebody has died, Cheezum said.
The three major credit-reporting bureaus receive updated Social Security death files weekly.
To speed up the process and help prevent identity theft involving people who have recently died, relatives should call credit grantors as soon as possible, said TransUnion spokesman Jeffrey Junkas.
He said identity theft scams using data from dead people are rare. Far more common, according to TransUnion's 2002 fraud victim report, are scams resulting from the theft of employee records from employer databases, mail theft or stolen purses or wallets.
"We had a couple of cases involving the identities of dead people," said
Dennis Pompa, chief investigator with the Texas Department of Insurance. "But scammers don't even have to be that creative. Frequently, they use information gleaned from letters snatched out of mailboxes, or stolen driver's licenses. And there are so many sources of information on the Internet."
Every weekday JewishWorldReview.com publishes what many in Washington and in the media consider "must reading." Sign up for the daily JWR update. It's free. Just click here.
Comment by clicking here.

© 2003, Fort Worth Star-Telegram Distributed by Knight Ridder/Tribune Information Services