Jewish World Review

'Friendly,' 'gentle,' `fascinating' bees keep 72-year-old busy

http://www.jewishworldreview.com | (KRT) EDGECLIFF VILLAGE, Texas - When residents discover swarms of honeybees in their back yards, Johnny Hickson gets the call. The 72-year-old climbs up trees with a ladder and saws off branches covered with bees.

For more than 10 years, Hickson has made his favorite hobby into a part-time job.

Bees are "friendly and gentle," Hickson said as he pulled out a wooden frame covered with hundreds of three-banded Italian bees from a hive box stored in his 1-acre back yard.

"I like to work with them because they're such a fascinating insect," he said, pointing out a queen bee on the honeycomb.

Since buying his first bee colony from a friend in Houston 25 years ago, Hickson has collected 450,000 to 500,000 honeybees in 15 to 20 colonies.

He keeps six colonies at his Edgecliff Village home in north Texas and eight at a dairy farm in Crowley, Texas.

Frank Eischen, a research entomologist for the USDA Honey Bee Group in Weslaco, Texas, said the three-banded Italian bee is one of at least four racial types from Europe found in Texas. But there is only one western honeybee species in North America, he said.

"Bees have a hand in creating about one-third of our food supply because of pollination," Eischen said. Apples and melons are commonly pollinated by the domesticated honeybee, he said.

Former Edgecliff Village Alderman Gary Hase said his 9-year-old daughter, Elissa, enjoys Hickson's homemade honey, the only type she's not allergic to. "We ride our bikes over and pick it up," said Hase, who lives two blocks from Hickson's house.

Hase said he has called Hickson on three occasions to remove the insects from his peach trees.

Three-banded Italian bees are less aggressive than other honeybees, said Jordi Bosch, a research entomologist for the USDA Bee Biology and Systematics Laboratory at Utah State University.

There are several thousand types of bees in the United States and more than 16,000 worldwide. Less than 5 percent make honey, Bosch said.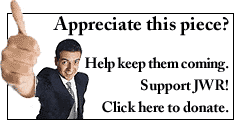 Hickson charges $25 to $100 to remove bees and said he has helped 20 Edgecliff Village residents with their insect problems. "I feel I'm doing a service for the village," he said. "I get them out and bring them home."
He has also removed bees in nearby Fort Worth, Texas.
To get at bees in tall trees, Hickson uses a vacuum that harmlessly sucks bees into a hive box.
Edgecliff Village Alderman Chuck Talbot said Hickson has a special relationship with bees. "He would just reach up into this swarm, get a handful and put them into a hive" box, Talbot said. "He's taking the danger away."
The bees "know that I'm there, and they won't try to sting me through this," Hickson said as he tugged on his white jacket with his sea-green plastic gloves.
"When I first started keeping bees and they would sting me, I would swell up like a fat toad," he said. "But over the years I've been stung enough times that the sting doesn't bother me that much; it's sort of like a mosquito bite now."
Hickson, the oldest of seven children, grew up in Franklin in East Central Texas, moved to nearby College Station at age 12 and attended A&M Consolidated High School. He was a pastor and a chemical operator at Dow Chemicals before retiring.
He met Norma Jean, his second wife, at their 1988 high school reunion, and they moved to Edgecliff Village in 1992. Hickson has three daughters from a previous marriage.
"He really does love those little creatures," said Norma Jean Hickson, 72. "As long as it makes him happy and he can go do that, it's fine with me."
Every weekday JewishWorldReview.com publishes what many in Washington and in the media consider "must reading." Sign up for the daily JWR update. It's free. Just click here.
Comment by clicking here.

© 2003, Fort Worth Star-Telegram Distributed by Knight Ridder/Tribune Information Services