Jewish World Review

Adults get buzzed on scooters

http://www.jewishworldreview.com | (KRT) DETROIT — Mary Azzoo doesn't just admire the little motorized scooters at her dad's used car dealership in Royal Oak, Mich. - she grabs one for a zip around the block every day when she gets to work and again before she heads home.

"It's so much fun," said the 22-year-old secretary at Ray's Auto Sales.

Two-, three- and four-wheeled vehicles once thought of only as kids' toys, these scooters - sometimes called gopeds - are appearing all over the nation with new riders: adults.

These things are light and zippy, with small engines - smaller even than mopeds and Vespas - with gas engines less than 50 cubic centimeters or electric engines of less than 500 Watts.

Azzoo, who bought a blue, two-wheeled, electric Freedom scooter from her dad, said she drives it all over her Novi apartment complex.

On hot days, it eliminates a long hike to the pool.

But some of her customers - especially those who can't afford a car - are using mini motorized scooters to do more than joy ride, Azzoo said. They tell her they are purchasing the scooters to get to and from work.

"Is it a rich man's toy or a poor man's transportation?" asked Robert Jasgur, a Detroit dealer who started offering the machines a year ago. "I don't know."

Either way, retailers are trying to cash in on the craze.

The mini-scooters range from $200 to more than $500. Some have seats, turn signals, storage boxes, obnoxious horns, kick stands - even keys to start them.

And they come in all colors.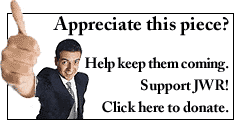 They are powered by electric and gasoline engines, and go up to 20 mph and 25 miles or so on one charge. And they fold small enough to fit into a car or boat.
Jasgur, who owns Detroit Popcorn Co., said he first saw the mini-scooters a year ago at a trade show. He bought a half-dozen bright yellow ones (it reminded him of buttered popcorn) to give to friends.
However, before he could give them away, customers offered to buy them.
"They are hot little numbers," said Jasgur, who's sold 2,000 and is now wholesaling E-scooters made in China.
He said he believes they are the ride of the future.
Better technology will allow manufacturers to build scooters that run faster and longer on a single electric charge, he said. And low labor costs will keep the price relatively low.
"There is no clear industry leader," said Kevin Murphy, vice president of marketing for Montreal-based Internet retailer Scoot-er-wiz-ard.com. "There are 1,001 manufacturers and no real recognizable names."
Murphy, 27, said the company initially expected to sell to children and teenagers. He was caught off guard when adults started buying the scooters for themselves.
Azzoo said kids at the complex chased her begging for a ride.
"I wasn't trying to be mean," she said, laughing. "But, I wasn't going to stop."
Every weekday JewishWorldReview.com publishes what many in Washington and in the media consider "must reading." Sign up for the daily JWR update. It's free. Just click here.
Comment by clicking here.

© 2003, Detroit Free Press Distributed by Knight Ridder/Tribune Information Services