Jewish World Review

Undocumented immigrants may get help for college

http://www.jewishworldreview.com | (KRT) College shouldn't be difficult for Joaquin, who mastered Advanced Placement classes in a language he learned only four years ago and recently graduated 12th in his high school class.

But paying for it will be. The 19-year-old is an undocumented immigrant. He doesn't qualify for federal financial aid, which makes up 90 percent of the average Texas college student's aid package.

Every year, about 65,000 U.S. high school graduates are ineligible for this aid because they are undocumented immigrants, according to the Urban Institute in Washington, D.C.

Congress is considering the Development, Relief and Education for Alien Minors Act, which would make some undocumented immigrant students eligible for federal loans, but not grants. The bill would make students who immigrated here five or more years ago at the age of 15 or younger eligible for legal status and federal loans.

Immigrant advocacy groups said the DREAM Act is necessary for worthy students who can't be blamed for their parents' decision to bring them here the way they did.

"These students have done everything they have been told to do," said Melissa Lazarin, an education policy analyst for the National Council of La Raza. "Parents and teachers tell them to stay in school and work hard, only to have the door to college slammed in their face. It's an unfair message."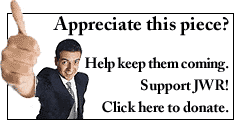 But others argue that DREAM is a wrong-headed step toward legitimizing illegal immigration.
"Any amnesty provision is against the national interest because it invites other people to come into the country illegally," said Jack Martin, special project director of the Federation for American Immigration Reform. "We think it makes no sense to ask the American taxpayer to subsidize the education of people who don't belong in the country."
Joaquin, whose full name isn't being used because of his immigration status, plans to attend the University of Texas at Arlington. He's hoping to pay for it by combining the small amount of state aid that he is eligible to receive with scholarships and money from his job at a furniture store.
"I'll look for it everywhere. There are still a lot of scholarships," Joaquin said. "My income is about $100 a week, which is not much, but it's not like it's totally unreachable. For me, there's always a way."
UT-Arlington financial aid director Karen Krause said illegal immigrants can apply for private loans, but those loans often have higher fees and interest rates, and they can require a creditworthy co-signer who is a U.S. citizen or permanent resident.
Joaquin would like to work for NASA on nuclear propulsion systems.
In January 2000, he trekked 26 hours across a desert from Mexico with about 50 others to join his father, who was living in North Texas and performing odd jobs. His mother and sister came separately. The family said they paid a smuggler $1,800 each to get them across the border.
Joaquin's English was limited to knowing how to say his name and several colors, and how to count to 10.
"And I knew how to say `I have.' That's pretty much it," he said.
After one semester in a program for immigrant students, Joaquin transferred to a county high school and began to master Advanced Placement courses.
He took Advanced Placement chemistry and won the chemistry department's highest award. He also had the second-highest score on the school's interscholastic science team. Joaquin and his parents said he achieved this by constant study.
"It is more pride than anything," he said. "I'm a Mexican. I am proud of what I can do, and I will do it for my country. That is my motivation."
He applied to attend UT-Arlington late last month. Admissions director Hans Gatterdam said Joaquin will be accepted because state law guarantees admission to students who graduate in the top 10 percent of their high school class.
It's too late, however, to apply for the scholarships that the university will award this year. UT-Arlington tuition and fees for the coming academic year will cost about $4,650.
Joaquin said he applied late because he did not learn he was eligible to receive state aid or even apply to a state university until he was interviewed by the Fort Worth Star-Telegram in May.
Alejandra Rincon, immigrant students' college coordinator for the Austin, Texas, school district, said it's common for students like Joaquin to go without information about college.
"You get students like him, very good, falling through the cracks just because there is not enough information out there," said Rincon, who recently spoke at a meeting for Hispanic parents organized to tell them about their education options.
Rincon said that if high achievers like Joaquin are not helped, it reinforces the belief among many average students that college is out of reach.
She helped write the 2000 state law that made Texas the first state to allow students who are here illegally to qualify for state financial aid and in-state tuition at public universities. A handful of other states have followed, including California and New York.
Kansas Gov. Kathleen Sebelius signed a similar law last month. Martin's group, FAIR, responded by saying that it will sue. The group has placed advertisements in Kansas college newspapers.
Joaquin's father said he hopes that the DREAM Act or similar legislation will pass because his earnings are barely enough to pay his $400 rent at times, let alone college tuition.
"For me, it's better to have him study," he said. "I don't want him to do the dirty, low-paying work that I do."
Every weekday JewishWorldReview.com publishes what many in Washington and in the media consider "must reading." Sign up for the daily JWR update. It's free. Just click here.
Comment by clicking here.

© 2004, Fort Worth Star-Telegram Distributed by Knight Ridder/Tribune Information Services