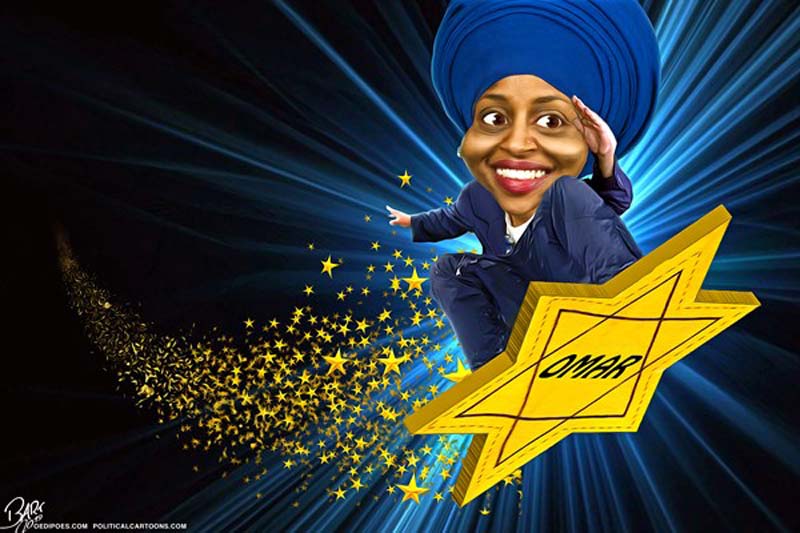 The Hamas terrorist organization on Saturday criticized Rep. Ilhan Omar (D-Minn.) for comparing it to the United States and Israel.
"The remarks made by U.S. Congresswoman Ilhan Omar are very peculiar; she equated between the victim and the executioner when she treated the resistance of the Palestinian people, the Israeli crimes in Palestine, and the U.S. aggression in Afghanistan as an equal footing," Basem Naim, a member of Hamas' International Relations Office, said in a statement posted on the terror group's website.
The Hamas statement referred to a June 7 tweet by Omar, which read in part: "We have seen unthinkable atrocities committed by the U.S., Hamas, Israel, Afghanistan, and the Taliban." Together with her comments, she posted a video of a question she posed to U.S. Secretary of State Antony Blinken during a House Foreign Affairs Committee hearing.
While thanking Omar for taking positions the terror group views as favorable on the Israel-Palestinian conflict, Hamas said her comparison was "unacceptable" and "unfair" as it contradicted "basic norms of justice and international law."
"We hope that U.S. Rep. Ilhan Omar and all defenders of Palestinian rights make effort to provide a proper and accurate description of the situation, as this is the starting point to lay the foundations for a fair solution for this prolonged state of injustice and denial of the Palestinian people's rights," the statement said.
Last week, both Republicans and Democrats chastised Omar for the tweet, with Democrats releasing a joint statement, led by Rep. Brad Schneider (D-Ill.) and signed by 12 Jewish Democratic members of Congress, calling her statements "offensive and misguided."
Democrats in Congress have been silent on whether Omar's remarks should lead to her removal from her position on the House Foreign Affairs Committee.
Sign up for the daily JWR update. It's free. Just click here.
House Speaker Nancy Pelosi (D-Calif.) on Friday dismissed taking further steps against Omar, The Hill reported. Asked at a San Francisco event if she thought more should be done against Omar, Pelosi said: "No. No, I don't," according to the report.
"I think that she clarified her remarks, and that was — we accepted that. And she has a point that she wanted to make and she has a right to make that point," said Pelosi.
(COMMENT, BELOW)