Jewish World Review

Group offers students recognition — for a fee

http://www.jewishworldreview.com | (KRT) The National Society of High School Scholars says it has attracted 70,000 members since it was founded less than two years ago.

For $45, a student gets benefits that include a membership certificate, monthly newsletters, invitations to luncheons across the country and a shot at scholarships.

Based on the number of members, the Atlanta-based society has collected $3.1 million.

Scholarship money awarded? Just $60,500.

Founder and president James W. Lewis won't say how much it costs the society - a for-profit company - to provide the benefits. Nor will he reveal his pay or the salaries of his handful of staff members.

Lewis has done nothing improper by creating the National Society of High School Scholars as a for-profit enterprise. It gives excellent students the praise they deserve and desire, he said.

"I founded it because it was important to recognize a diverse group of outstanding high school students," Lewis said in a telephone interview.

The society is unlike traditional nonprofit high school honor societies, such as National Honor Society, in several ways. It doesn't have campus chapters. It doesn't require that students be nominated by their schools. In fact, students can nominate themselves. And several Kansas City area schools say the society never verified with them whether students met its stated requirement of a high grade point average.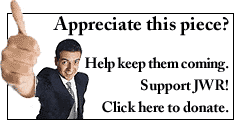 The National Association of Secondary School Principals knows of about a dozen high-school-level national honor societies. None is a for-profit enterprise.
Yet neither is Lewis' society exactly like national recognition programs, such as Who's Who Among American High School Students. Those programs charge for copies of their publications, but not for students to receive the recognition.
But the society's characteristics concern experts in the field of honors and recognitions.
Experts generally advise high school students not to pay to receive honors or to become eligible for scholarships. Students should join only societies that have strong school connections, they say.
Students and their parents need to be concerned about an honor society that requires a fee to receive the honor, said Norm Weiner, president of the National Association of Honor Councils, after hearing details of the society's operations. The association represents college-level honors programs.
Weiner, who leads the honors program at State University of New York at Oswego, understands the parental pride that prompts membership fee payments.
The United States is a "society that loves honors, so this makes everybody feel good, especially the parents" who think such memberships will look good on college applications, Weiner said.
College admissions officers understand what's a legitimate honor and what's not, he said, so paying for recognition "is a waste of their money."
"I joke with my students that I have a laser printer," Weiner said. "If they'd like to give me $35, I'd be happy to print them a certificate saying anything they want, and their parents can hang it in their bathroom."
Lewis started the for-profit high school honor society soon after leaving a $200,000-a-year job leading the nonprofit Golden Key International Honour Society, which he founded more than 25 years ago.
"I had worked for Golden Key at the college level, and I thought it would be great to continue working with outstanding achievers," he said. "I thought it would be great to give them some additional options for joining and being recognized by an honors organization."
He said that he kept the fee as low as possible and that about 400 students had received fee waivers.
"The fee provides a great opportunity to recognize students for their achievements," Lewis said. "In talking with them and discussing the benefits, the cost to have a membership organization and recognize students and have certain benefits, there had to be a small fee associated with that."
Honor societies and scholarship-granting agencies normally operate as nonprofits, meaning they must file tax forms showing their expenditures.
But because Lewis formed the National Society of High School Scholars as a for-profit corporation, he doesn't have to release financial details.
Under Georgia law, corporations must file the names of their officers with the secretary of state. The National Society of High School Scholars had not done so, and until last month was considered "noncompliant" with Georgia law.
One day after The Kansas City Star inquired about the missing paperwork, the company filed documents with the secretary of state listing Lewis as chief executive officer, chief financial officer and secretary - the only positions listed for the company.
Lewis said the missing paperwork resulted from a miscommunication. He said he thought the corporation's registered agent had already filed the information. Once he learned about the oversight, he said, he made sure the paperwork was filed.
The society does not have a board of directors that oversees it. It does have an external board of advisers, which includes many well-known persons from the arts (such as poet Maya Angelou), business (Colleen Barrett, president of Southwest Airlines) and scholarship associations.
Representatives for Angelou and Barrett said the two agreed to have their names on the advisory board because they were told the organization's goal was to help students.
But three board members interviewed by The Star said that as far as they knew, the board had never met. They also said they knew nothing of the society's budget or day-to-day operations.
Advisory board member William Nelsen, president of Scholarship America, the country's largest scholarship-granting agency, said he was not even aware of the society's for-profit status.
LeCretia Morrison and Laura Janvrin regret sending in their $45 now that they know more about the organization.
Morrison attends Hogan Preparatory Academy in Kansas City. Janvrin graduated from Blue Valley North High School in Overland Park, Kan., and attends Iowa State University.
Neither knows how the company got her name, school name and home address.
Lewis said his company identifies students through educator nominations and "commercially available lists," but he wouldn't identify the source of the lists.
The National Association of Secondary School Principals says student recognition programs should state in their initial contact letter how they got a student's name and address, and should work through principals to identify outstanding students.
But Hogan and Blue Valley North counselors say the schools didn't nominate the students, the principals don't know anything about the society, and the society never requested grade verification.
Morrison was starting her senior year last summer when the society invited her to join.
Her mother, Yolanda Morrison, said she hoped membership would make her daughter more attractive to the colleges she wanted to attend. But the public universities she has applied to base admissions on grades, class rank and test scores.
The well-known names on the advisory board listing also impressed the Morrisons.
LeCretia Morrison said her $45 could have been better spent. It could have helped her try to get into Yale, whose application she skipped because of its $80 fee.
Yolanda Morrison said the invitation was misleading: "I think it's unfair to the students that work so hard. ... I'm not happy about it."
Janvrin's mother wishes she had investigated the society before paying the $45 fee in the summer of 2002, just before Laura's senior year.
"This was an early one before we got smart and realized we weren't supposed to be paying for these," Kathy Janvrin said. "Looking back, I can't believe we sent in that check. We learned so much during that year that when our son comes up (on his senior year), we won't be falling for these things."
Tara Smiley, a senior at Shawnee Mission North High School, said she liked the society's e-mail newsletters and thought membership would enhance her college application.
She has applied to the University of Kansas, where applicants are admitted if they rank in the top third of their class, score at least 21 on the ACT or earn a C average in a college prep curriculum. Smiley has an A average.
The National Society of High School Scholars offers several benefits, chief among them recognition for academic success. New members receive certificates and press releases they can mail to their hometown newspapers.
Many newspapers across the country have mentioned students becoming members of the National Society of High School Scholars. The Star has published membership notes about students at Independence, Belton, Blue Springs South, Blue Valley West, Shawnee Mission North and Oak Park high schools and Westport Senior Academy, all in the Kansas City area.
The notices don't mention the $45 fee but do repeat the society's statement that it "limits selection to only those seniors who have excelled academically."
The society requires a 3.5 grade point average, said society vice president Maudelle Driskell.
But a Southwest Charter School senior became a member despite a 3.3 grade point average.
When asked to explain, Driskell said the society upped the cutoff from 3.2 to 3.5 on Jan. 1.
But a year ago, Driskell told Missouri homeschooling leader Orilla Crider that a 3.5 was required, Crider told The Star.
Lewis said there must have been confusion over what constituted a B+ average.
In its invitation letter, the society highlights benefits beyond recognition: Access to scholarships, service activities and leadership development programs.
Scholarships: In the first two years, the society has awarded eight $5,000 scholarships, 18 $1,000 scholarships and 10 $250 awards. Its Web site (www.nshss.org/index.html ) also links to Fastweb, a free scholarship search site that is available to anyone.
Lewis said his company is not a "scholarship society." Scholarships are just one of many benefits, he said.
Service opportunities: The society says it provides connections to community service organizations such as Habitat for Humanity and People to People International to "help our members gain valuable experience for themselves, as well as make a significant contribution to improving the lives of others."
Students do not have to belong to any honor society to work with Habitat for Humanity, which has groups across the country, or People to People, which is based in Kansas City.
Leadership development: The society has presented eight "member events" to provide networking opportunities and inspiration. The events include a guest speaker and, sometimes, admission to a museum.
Lewis said students enjoyed hearing from Claes Nobel, a member of the Swedish family that awards humanities and literature prizes. Nobel, who served with Lewis on the board of a separate Atlanta-based company, is the society's honorary chairman and signs the society's invitation letters.
As part of its leadership development, the society also sends out a monthly newsletter that quotes members on topics such as their first college semester and how they can improve the world, and offers items on education issues.
Lewis said the newsletters provided members with encouragement to continue to do well in school and thus were "a great way for students to receive a consistent message and reminder that they are a member of an organization that's dedicated to recognizing academic excellence."
Beyond scholarships and service opportunities, the Web site also says that "membership in the society distinguishes you as one of the academic leaders of your class and can help your (college) application to stand out from among the others. ... Being recognized as a member of the National Society of High School Scholars may assist you in the admission process to the college or university of your choice."
Invitation letters from August 2002 quoted a "Dave Kenahan of Georgetown University" saying, "Being a member of an honor society distinguishes an applicant in the admissions process at a college or university."
Dave Kinahan (the letter misspelled his name) worked in alumni relations, not admissions.
According to Georgetown spokeswoman Julie Bataille, Kinahan said someone affiliated with the society spoke with him by telephone two years ago. He said he told the caller that he wasn't the proper person to discuss admissions. He said he never gave the society permission to quote him on the topic in its invitation letter.
Kinahan did not know that he had been quoted until a parent of a student who had received a society invitation letter called him to verify his statement. Kinahan then asked for his name to be removed, and the society has done so.
Lewis and company representatives did not return several telephone calls seeking comment on the use of Kinahan's name.
Lewis said society membership is one of many factors, including grades and test scores, that can influence admissions decisions.
But Jeff Sherrill, associate director of student activities at the secondary school principals association, said students should know that surveys of admissions officers show honor society memberships play little role.
"Recognition programs are way down the list as far as carrying weight in the college application," he said. "They're looking for those AP (advanced placement) scores, those ACT scores, the grade point average. They're looking for student activities, and personal recognition isn't a student activity."
___
Every weekday JewishWorldReview.com publishes what many in Washington and in the media consider "must reading." Sign up for the daily JWR update. It's free. Just click here.
Comment by clicking here.

© 2004, The Kansas City Star Distributed by Knight Ridder/Tribune Information Services