Jewish World Review

Skeptics, supporters of Internet voting keep an eye on Michigan

http://www.jewishworldreview.com | (KRT) Michigan's caucus is the next in a long line of tests for the presidential candidates and this year's first test of virtual voting.

With the click of a mouse, Democrats can cast their ballots online in the only state using Internet voting this year.

More than 21,000 people have logged in to vote. State party officials predict that the Internet option will help reverse a decline in voter turnout.

Officials expect a total turnout of about 300,000.

"Since it's been so difficult to get voters to the polling places, we decided to take the polling places to the voters," said Mark Brewer, executive chairman of the Michigan Democratic Party.

About 123,000 Democrats submitted applications that would allow them to vote online or by mail. During the final hours before Saturday's deadline, the party received an average of one application per second, Brewer said.

"People have really embraced this," he said. "It has generated enormous energy."

Not everyone was enthused. Some of the candidates tried to block Internet voting, with Rev. Al Sharpton deeming it a high-tech poll tax.

Phil Noble, founder of PoliticsOnline, said candidates across the country have been wary of Internet voting.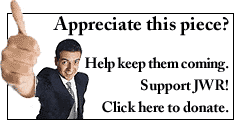 "The barriers to online voting are not technical but are political," he said. "We have a whole group of people called politicians who say, `Wait a minute. I don't want to change the rules.'"
Brewer emphasized that the Internet was a supplemental option. All of the traditional venues are still available to voters.
"This was never exclusively an Internet voting system - that would be discriminatory," he said.
The state party has identified 2,500 places throughout the state, such as public libraries, where online access is free and open to the public.
Several countries use virtual voting, but the United States has been slow to embrace the concept, Noble said.
Security concerns are often cited as the primary reason for resistance to high-tech voting. On Thursday, the Pentagon scrapped plans to allow U.S. citizens overseas to vote online, saying the system was vulnerable to hackers, according to The Associated Press.
But Noble said the technology exists to ensure security.
"The international banking community for years has known how to move gazillions of dollars around the world," he said. "I think we can figure out how to get my vote down to the courthouse."
Thad Hall, co-author of the book "Point, Click, and Vote: The Future of Internet Voting," said the transition to online voting should be gradual, allowing governments and political parties to identify problems and work out any kinks in the system.
As the Internet generation comes of age, more voters will demand online voting, he said.
For now, Michigan is good start and a useful test case, Hall said.
"The Michigan trial is going to go off and no one will have stolen the election," he said. "Now, if Dennis Kucinich wins, we'll know that there was a problem."
Every weekday JewishWorldReview.com publishes what many in Washington and in the media consider "must reading." Sign up for the daily JWR update. It's free. Just click here.
Comment by clicking here.

© 2004, The Dallas Morning News Distributed by Knight Ridder/Tribune Information Services