Jewish World Review March 4, 2004 / 11 Adar, 5764

Cal Thomas
Let our children go
http://www.NewsAndOpinion.com | The city public school system in Baltimore, Md., is to be turned over to an appointed panel for at least the next 16 months in an attempt to keep it from going broke. Maryland Gov. Robert L. Ehrlich Jr., a Republican, has proposed "lending" the system $42 million to help cover a $58 million deficit, but only if it can guarantee to eliminate the red ink. Ehrlich also wants to return slot machines to Maryland, despite their corrupt past in the state, designating the additional revenue for education. His Democratic predecessor, Parris Glendening, opposed slots, saying they are an ill-fated method for funding government and bring higher crime, low-paying jobs and blight.


In business, poor performance leads to bankruptcy or, at a minimum, a restructuring of the company. In American education, failure entitles the bankrupt system to even more taxpayer dollars.


This isn't the first time the city school system has been rewarded for failure. In 1997, the state gave the schools $254 million over their regular budget. A condition was they had to agree to be under the authority of an accountability panel that would assume greater financial responsibility. But the accountability panel has been unaccountable, and there is no assurance this latest appointed panel will do any better.


One of the primary reasons for the $42 million loan offer was to ensure no teachers are fired. Shouldn't the emphasis be more on improving education than on teacher tenure? With a $700 million budget, 14,000 employees in 182 schools and 109,000 children, don't the taxpayers (and especially parents of these children) have a right to expect something better than what they're getting for their money?


According to the National Center for Education Statistics in its latest (2001-2002) look at test scores for Baltimore public schools, student performance in the grades tested (grades 3, 5 and 8) failed to meet state achievement standards. In every category, students achieved less than 50 percent of the goal. Reading achievement was the worst of all. Just 23 percent of Baltimore students met or exceeded state reading goals. Math achievement wasn't much better. Only 28 percent meet or surpassed the goal for achievement in math.


Former Baltimore Mayor Kurt Schmoke, a Democrat, once strongly supported public schools. But in an August, 1999, speech to the Manhattan Institute in New York, Schmoke announced his conversion: "My years of experience in education have led me to be in favor of school choice. Quite simply, I believe in giving parents more choice about where to educate their children. My support of school choice is founded in the common sense premise that no parent should be forced to send a child to a poorly performing school."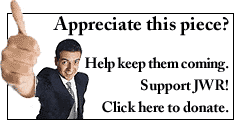 Washington, D.C., Mayor Anthony Williams has recently come to a similar conclusion. Last month, a promising athlete was gunned down inside Ballou Senior High School by a fellow student following an argument. Metal detectors and police patrols were ordered by Mayor Williams, but they are no substitute for school choice. After a bitter fight, Congress passed a school choice measure for D.C. schools. Liberals like D.C. Delegate Eleanor Holmes Norton have promised to resist the choice plan to ensure failure.

Most school choice opponents can afford to send their children and grandchildren to private schools, and many do. Politicians oppose choice because they receive contributions from the teachers' unions. Too many put their careers ahead of the kids.

It is the same with many inner city schools. In Cleveland, the Plain Dealer newspaper reports that teachers at A.B. Hart Middle School spend their lunch hour and free periods patrolling the hallways to combat "constant fights, assaults on teachers and other behavioral problems that prevent teachers from teaching." In New York City, school officials say 31,000 third-graders - more than a third of the entire class - are in danger of being held back because of poor performance. Chancellor Joel Klein thinks more money is the answer. He's proposed an $8 million program for new tutors on top of the high taxes, while huge spending New Yorkers are already paying for schools and a lot of other things that don't work well.

Private schools work at providing inner city kids a quality education - if they can reach them. Ehrlich should use the deplorable situation in the Baltimore schools to call for education choice. Instead, another panel will "study" the problem before issuing another report. What's to study? Let the children go.
Every weekday JewishWorldReview.com publishes what many in Washington and in the media consider "must reading." Sign up for the daily JWR update. It's free. Just click here.

JWR contributor Cal Thomas is the author of, among others, The Wit and Wisdom of Cal Thomas Comment by clicking here.

© 2002, TMS