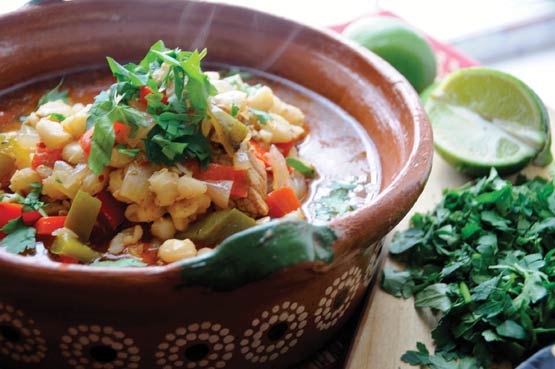 It's tough to be a good host sometimes. You ask some friends to dinner, and instead of saying, "Yes, thank you," they immediately launch into a list of foods they don't or won't eat, for either medical, political, emotional, religious or other reasons.
It's not the foods themselves that are the issue; it's the self-righteousness. In days gone by, a guest who was avoiding dairy would simply take a pass on the ice cream. Now, that guest feels compelled to lecture the table on the evils of dairy. Of course, you can't argue with the legitimacy of medical problems --- you don't want a guest to suffer. The same with religious restrictions; you WANT to honor them.
The list of foods that are avoided these days boggles the mind: meat, fish, gluten, dairy, eggs, carbs, sugar, chocolate, nuts, caffeine, salt and fat among them. You are left with the feeling that the only food that you can serve is organic vegetable broth. And while it might be healthy, it sure doesn't sound like a dinner party.
Here's an all-occasion dish that can work for nearly everyone and has enough pizzazz to make the meal a celebration. It is a variation on a traditional Mexican dish called pozole (or posole), and can be adjusted for a whole range of dietary preferences. If someone is avoiding chicken, or meat omit it entirely, or serve it separately.
You can moderate the amount of spice. It's made with hominy (specially treated corn kernels), which is gluten-free. There's not a speck of dairy in the dish. You can use low- or no-sodium broth, and less oil (if you must) to reduce the amount of fat and salt. No matter what you do to it, it is still delicious.
Best of all, it's a one-pot meal that can be made well ahead of time. Serve it with guacamole or salsa and chips for an appetizer, and fresh mangoes or other fruit for dessert.
It's a wonderful feeling to bring people together to share a meal --- and an even better feeling when you can satisfy all of them.

FLEXIBLE MEXICAN PARTY STEW
YIELD: 4 to 6 servings
INGREDIENTS:
1 pound boneless, skinless chicken breasts or thighs, trimmed and cut into bite-sized pieces

1 to 2 tablespoons vegetable oil

1 onion, chopped

2 cloves garlic, chopped

1 to 2 teaspoons chili powder

1 teaspoon dried oregano

1 teaspoon ground cumin 1/4 to 1 teaspoon hot red pepper flakes

2 bell peppers (red or green, or one of each), stemmed, seeded and chopped

3 (15-ounce) cans yellow or white hominy (do not drain)

1 to 2 cups canned chicken or vegetable stock, plus more if needed

1/2 teaspoon sugar

Salt to taste

For serving:
2 limes, cut into wedges

Hot sauce

Chopped fresh cilantro (optional)

Corn tortillas, warmed according to package directions

Heat 1 tablespoon of the oil in a Dutch oven or other heavy pot set over medium-high heat and, working in batches if necessary, cook the chicken, turning frequently, until it begins to brown, about 7 minutes. Remove the meat.
If needed, add a bit more oil, and saute the onion and garlic with the chili powder, oregano, cumin and hot pepper flakes until the onions are soft, about 10 minutes.
Add the bell peppers and cook, stirring, for 3 minutes. Return the chicken to the pot with any juices that have accumulated.
Add the hominy (with liquid), stock and sugar; stir. Cover the pot and simmer for 45 minutes to one hour, adding more stock if you want a soupier dish.
Serve in warm bowls with lime wedges. (Lime juice really brings out the flavor in this stew.) Pass the hot sauce and cilantro, along with the warm tortillas.
For vegans and vegetarians: Omit the meat. If there are also meat-eaters at your table, marinate chicken in some lime juice mixed with ground cumin and chili powder. Cook in a skillet or grill pan and serve on the side for those who want it. Use vegetable stock in place of chicken stock. For vegans, don't butter the tortillas.
For the gluten-free: Hominy contains no gluten, but store-bought corn tortillas might, as some are made with both corn and wheat. Check the ingredients list. Mission brand corn tortillas -- widely available in supermarkets -- are gluten-free. I'm partial to the super-corny-tasting Food For Life Sprouted Corn Tortillas, available frozen at natural food stores. Mission brand corn tortillas For those who can't tolerate spicy food: Use the lesser amounts of chili powder and hot pepper flakes (and make sure you pass the hot sauce for those who like more of a kick).
Comment by clicking here.