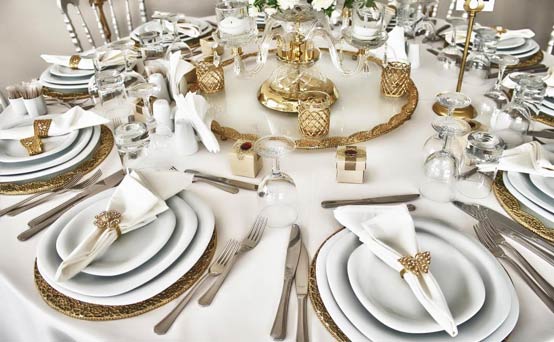 Growing up, my island family always broke our fast with club soda and honey cake. For my Dad, it was a couple of sips of single malt whisky which he insisted "gives me a lift". In my American home, it's orange juice but after the first glass it's onto club soda — old habits continue!

So once again, at the end of a day of fasting and meditation, we'll hurry back home to break our fast having passed up on the wine and sponge cake served at shul — too many people crowding round the tables. Instead, at home, the automatic coffee pot emits tantalizing aromas and willing hands transfer dishes from the refrigerator to table. We'll feast on a predictable selection of dishes. There's the ubiquitous tray of salted fish like lox, whitefish and sable, cheeses and rye bread, guaranteed to hydrate by working up more thirst and to finish off, platters of sweet stuff; rugelach, strudel and an apple cake. But I've noticed that though lip service is paid to "dieting and nutrition" for the "active adults," a variety of vegetable dishes and smaller portions are appealing. To satisfy, I'll be adding some "new" dishes to the Break-fast table, many are based on fresh fruits and vegetables.

An added bonus, the following recipes are quick, easy and may be made at the last minute or ahead. Serve chilled, at room temperature or zapped for a couple of minutes in the microwave. All are "cook and kitchen -friendly".


COOL PEACH SOUP (DAIRY)
Serves 6-8
Serve this delicate fruit soup in a pitcher for guests to pour as desired. May substitute thawed frozen peaches for fresh. But — fresh is best.

1 1/2 pounds peaches (about 4 large)

1/2 cup water

2 tablespoons sugar

1 cup orange juice

1 tablespoon lemon juice

3/4 cup lite sour cream

1/4 cup coconut milk

1/2 cup sweet white wine

2 tablespoons chopped fresh mint leaves or 2 teaspoons dried

Cut peaches in half. Remove the pits and peel. Place the peelings in a small pan with the water and sugar. Simmer over medium heat until reduced by half, stirring often. Strain, discard the peelings and set the liquid aside.

Cut the peeled peaches into chunks. Place in a blender or food processor with the orange juice and lemon juice. Puree. Stir in the sour cream, coconut milk, wine and the cooled peach liquid. If too thick, add a little more orange juice.

Note: if frozen peaches are used, substitute 1/4 cup apple juice and 1/4 teaspoon vanilla extract for the liquids from the peelings.

Approx. nutrients per serving: calories — 121 protein — 2g carbohydrates — 18g fat — 4g cholesterol — 9mg sodium — 11mg

SMOKED MACKEREL AND RICE PILAF (DAIRY)

Serves 6-8
A delicious addition to the break fast table -- one that everyone will want to taste. Smoked bluefish may be substituted for mackerel

6 ounces smoked mackerel or bluefish

2 tablespoons unsalted butter

1 small onion, finely chopped

1 package (6.6 ounce) rice pilaf mix (such as Near East)

1 3/4 cups low sodium vegetable broth

2 green onions, trimmed and thinly sliced

1 cup baby spinach leaves, packed and shredded

Peel the skin off the mackerel, remove any bones and flake coarsely with a fork. Set aside.

Heat the butter in a medium saucepan over medium heat. Add the onion and sauté until softened.

Prepare the rice pilaf according to package directions substituting vegetable broth for the water. Add the flaked mackerel and spinach to the cooked pilaf. Fluff with a fork. Refrigerate until needed.

Serve at room temperature or zap at High in microwave for 4 minutes, stirring halfway through.

Approx. nutrients per serving: calories - 150 protein-5g carbohydrates-18g fat-7g cholesterol-19mg sodium - 461mg
NOODLES WITH BUTTERED BREADCRUMBS (DAIRY OR PAREVE)

Serves 8
If you haven't had time to make a kugel, here's your answer



1 stick (4 ounces) butter or margarine

1 1/2 cups fresh brown breadcrumbs

2 teaspoons lemon pepper seasoning

2 tablespoons snipped fresh parsley

1 package (12 ounces) medium noodles, cooked and drained according to package directions

Melt the butter or margarine in a medium skillet over medium heat. Add the breadcrumbs. Raise heat to high. Saute until crumbs are crisp and golden brown. Remove from heat. Add the lemon pepper seasoning and parsley.

Transfer to a bowl and set aside.

Toss the cooked noodles with 2 tablespoons olive oil. Crumbs and noodles may be refrigerated until needed.

To serve. Place noodles in a colander. Run hot water over to separate. Drain well. Place in a microwave serving dish. Top with the crumb mixture. Cover with wax paper and microwave at High for 2 minutes. Stir the crumb mixture and cook at Medium 1-2 minutes longer or until heated through.

Approx. nutrients per serving: calories-340 protein-7g carbohydrates-35g fat-19g cholesterol - 87mg sodium - 197mg

FRESH BEET SALAD WITH HONEY DRESSING (PAREVE)

Serves 6-8
Many farmer's markets and some supermarkets sell cooked beets though you may substitute canned. Prepared shredded carrots are available and shredded cabbage in bags is sold as cole slaw mix — all of which makes this supereasy.

Dressing:



1/4 cup fresh lemon juice

1/3 cup olive oil

2 tablespoons honey, warmed

Kosher salt and fresh ground pepper to taste

Salad:

3 cups shredded cabbage or cole slaw mix

1 1/2 cups shredded carrots

4 medium beets, cooked and shredded

1/2 cup dried cranberries

1 medium apple, peeled, cored and shredded

1/2 cup coarsely chopped peanuts


Prepare dressing: whisk together the lemon juice, olive oil, honey and kosher salt and pepper to taste. Set aside or refrigerate until about 1/2 hour before needed.


In a large bowl, toss together the cabbage, carrots, beets, cranberries, apples and peanuts. Just before serving, pour the dressing over and toss.


Approx. nutrients per serving: calories — 195 protein — 3g carbohydrates — 18g fat — 14g cholesterol — 0mg sodium — 27mg


AUTUMN SLAW (DAIRY)


Serves 6-8

Slaw is the perfect way to combine a variety of healthy vegetables and a good source of phytochemicals. Roasted slivered almonds are available in supermarkets


Slaw:



4 cups shredded baby spinach leaves

1 medium cucumber, peeled, seeded and shredded

2 cups shredded carrots

2 cups shredded jicama

6-8 red radishes, thinly sliced

1 cup fresh basil or mint leaves, packed

1/3 cup roasted slivered almonds

Dressing:



2 tablespoons extra virgin oil

2 tablespoons rice vinegar

2 tablespoon fresh lemon juice

1/2 teaspoon dried oregano

1/2 cup low fat plain yogurt

Fresh ground pepper to taste

In a large bowl, toss the spinach, cucumber, carrots, jicama, radishes and basil or mint leaves. Cover and refrigerate.

In a small bowl, whisk together the dressing ingredients. Cover and refrigerate.

To serve. Whisk the dressing then pour over the vegetables. Toss to mix and serve immediately.

Approx. nutrients per serving: calories — 58 protein- 2g carbphydrates-7g fat — 3g cholesterol — 0mg sodium — 12mg

MUSHROOMS BATHED IN SOUR CREAM (DAIRY)

Serves 6-8

4 tablespoons olive oil

1 large onion, diced

1 1/2 pounds sliced mushrooms, rinsed and dried

1/2 cup light sour cream

1/2 cup low fat plain yogurt

3 tablespoons snipped chives

Salt and fresh ground pepper to taste

Paprika

In a large, deep skillet heat the olive oil over medium high heat. Add the onion and mushrooms. Cook until onions are softened, stirring often, about 8-10 minutes. Remove from heat.

In a small bowl, mix the sour cream, yogurt and chives. Pour over the mushroom and onions. Stir gently to coat. Season to taste with salt and pepper. Transfer to microwave serving dish, dust with paprika. Refrigerate. Before serving, zap in microwave at Medium for 5 minutes, stirring after 3 minutes.

Approx. nutrients per serving: calories-75 protein-1g carbohydrates-2g fat-7g cholesterol - 7mg sodium-17mg

CINNAMON FRUITED COUSCOUS (DAIRY)

Serves 6-8

1 tablespoon olive oil

1 tablespoon butter

1 cup apricots, snipped in 1/4 inch pieces

8 pitted dates, sliced thinly

1/2 teaspoon fresh ground pepper

1 teaspoon cinnamon

2 tablespoons coarsely chopped mint or 2 teaspoons dried

1 1/2 cups unflavored couscous cooked according to package directions

In a medium saucepan, heat the olive oil and butter over high heat. Add the apricots, dates, pepper and cinnamon. Saute until the dried fruits are beginning to brown slightly at edges. Remove from the heat. Add the mint and the cooked couscous. Stir gently to mix. Transfer to a bowl

Approx. nutrients per serving: calories-87 protein-0g carbohydrates-55g fat-3g cholesterol - 4mg sodium - 2mg

CRANBERRY APRICOT SALSA (PAREVE)

Makes about 3 cups
This is a nice accompaniment to dairy kugels, blintzes or latkes
1 (12 ounce) bag cranberries, rinsed

1/2 cup dried apricots, halved

1/2 cup sugar or to taste

3 tablespoons frozen orange juice concentrate, thawed

1 tablespoon grated ginger root

Place the cranberries and apricots in the food processor and process to chop coarsely. Add the sugar, orange juice concentrate and ginger root. Pulse 3-4 times to mix and chop cranberries a little more. Add more sugar to taste if desired. Serve chilled.

Approx. nutrients per 1/4 cup: calories-87 protein-0g carbohydrates-22g fat - 0g cholesterol - 0mg sodium - 0mg
JWR contributor Ethel G. Hofman is the former president of the International Association of Culinary Professionals, whose members include the likes of Julia Child. She is the author, most recently, of "Everyday Cooking for the Jewish Home: More Than 350 Delectable Recipes". (Click HERE to purchase. Sales help fund JWR.)