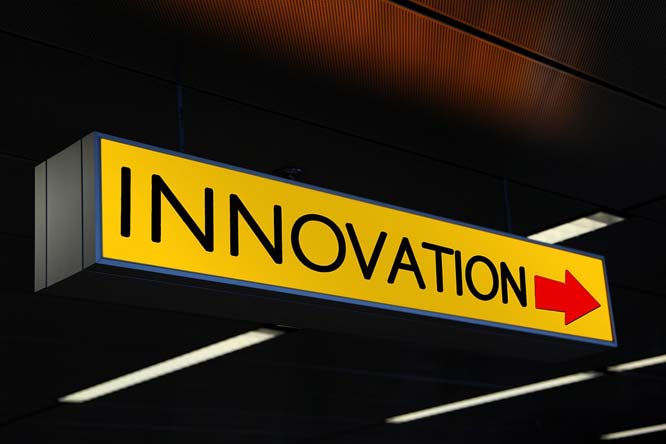 Heart's Content, Newfoundland and Labrador — Of all the landmarks of high tech — the Menlo Park lab where Thomas Edison perfected a marketable incandescent light bulb, the Palo Alto garage where Hewlett-Packard's audio oscillator was developed, the Harvard dormitory where Mark Zuckerberg invented Facebook — none is as unlikely as the ragged shoreline of this remote fishing village, where 150 years ago the Old World and the New were connected by an underwater trans-Atlantic telegraph cable.
Here, in a tiny maritime outpost where women still hook scraps of old fabric into wall hangings, a communications revolution was born, prompting the Illustrated London News to proclaim the Atlantic cable, stretching from Valentia, Ireland, to a western terminus on Trinity Bay, Newfoundland, "one of the mightiest and most famous undertakings of the present age."
Today that 1866 revolution is all but forgotten, and Heart's Content, population 418, has returned to a version of its original isolation. But for a century this hamlet was the center of the West's international communications system. Cables from the Titanic were pulsed through here. So were details of births, weddings, and deaths.
This corner of the world may be on a vital shipping crossroads, but it nonetheless lives in a crease of time. In this onetime communications hub there is — epic irony — no cellular telephone service. Many of the homes on the island were built from debris from shipwrecks. In her luminous 2002 novel Latitudes of Melt, the Newfoundland writer Joan Clark described her home as "what the world must have looked like when it was nothing more than water and rock, when G0D was practicing creation and had not yet moved on to greener Edens."
Heart's Content was chosen for the first electronic communications link across the Atlantic because it possessed a deepwater port that could accommodate the huge cable-laying ship employed for the task. When the SS Great Eastern arrived on these shores with a crew of 300 passengers, plus sheep and pigs, some four dozen soldiers dragged the cable on their shoulders to the accompanying din of a musket and cannon salute.
The first message to course through Heart's Content was a cable from Queen Victoria to President Andrew Johnson. Before long, New York and London stock market reports were exchanged daily, weather forecasts became more reliable, ocean navigation became safer. The Heart's Content station relayed 2,800 messages in its first two months of operation.
The history of technology is the story of social and cultural change and, for a time, Heart's Content was transformed. Soon a technical class supporting an international industry was living parallel with a fishing class supporting a local economy. A 1,000-seat Anglican church was built. A curling club was founded. Theater performances were produced. And, perhaps most important, women were employed, often making more money than men.
Indeed, a half century after the cable arrived in Heart's Content, two landmark events underline the enduring, special character of Newfoundland.
The first, in 1912, was the arrival by cable here of urgent messages about "much heavy pack ice and great number [of] large icebergs, also field ice" in seas that eventually would consume the Titanic.
The year 1914 was a time of many tragedies, but one forgotten beyond Newfoundland was the stranding of 132 sealers who floated in the frigid winter water for two days with only partial shelter from the ice walls, the rain and snow, and the cold north wind.
Frozen, exhausted, hungry, and numb, they sang "Does Jesus Care?" and wandered through drifts, men dying as they marched. Some saw visions, some went mad, two-thirds perished.
Those difficult conditions shaped the communications revolution that was playing out on the finger-like peninsula that separates Trinity Bay and Conception Bay in the cold ocean waters. In 1868, the year 13 men and boys from the town died searching frantically for food, Ezra Weedon, a cable official, wrote the head office in London that almost all the employees at Heart's Content had been ill, explaining there "is no doubt whatever that the sole cause of the sickness is draughts while sitting in the house and during the night in bed."
In a letter the station superintendent sent to his manager in London 34 years later, he spoke of Heart's Content as a dreary place, "its only attractions ... being filth and drink."
The cable station closed in 1965, when modern satellite communications and a trans-ocean telephone cable rendered the Heart's Content operation unnecessary. At its peak, during World War I, when torrents of sad and urgent news were transmitted through Heart's Content, the station employed 300. At the end there were only 18.
"Closing the station," Ted Rowe wrote in his comprehensive history of the Atlantic cable connection, "removed a large part of what made Heart's Content the way it was." For 99 years it was connected to the world in a way other Avalon peninsula communities, such as Heart's Desire and Heart's Delight, never were.
Today you can stand at the harbor, breathe the salt air, and see remnants of the cable, once beautifully woven but now frayed and frizzed by time and tide, rusting on the rugged, rocky shore as it enters the town and, under the road, slides into the station. It is a sobering reminder that yesterday's technological revolutions eventually become tomorrow's ruins. But it is also a reminder that developments that change the world often occur in unchanging corners of the world. Sometimes they carry names like Heart's Content.
David Shribman, a Pulitzer Prize winner in journalism, is executive editor of the Pittsburgh Post-Gazette.