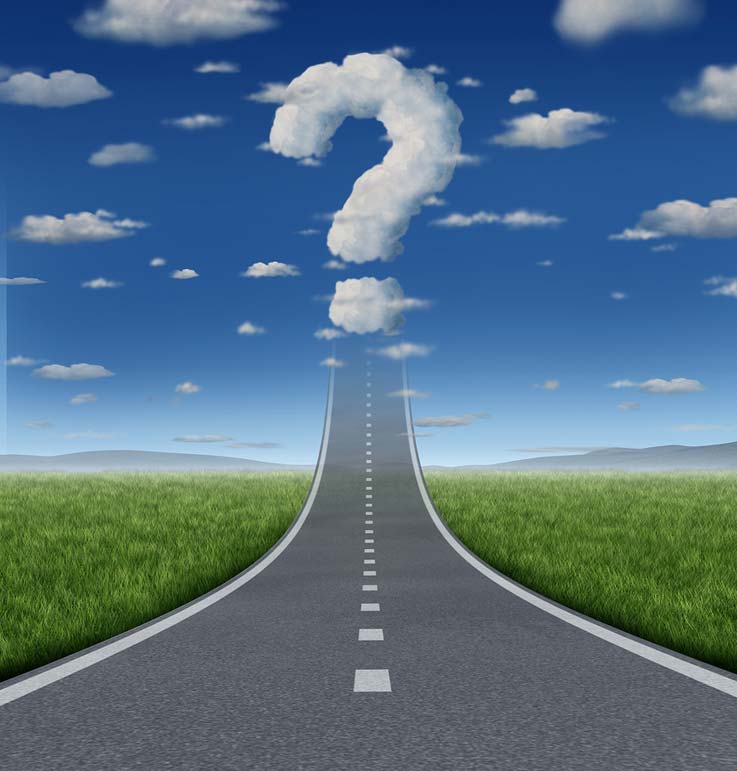 We played that funky music (that was the name of a song), wondered about Jimmy Carter (he was the man of the hour), worried about inflation (it was over 5 percent, and heading higher). We didn't think much about the stock market (the Dow hovered around 1,000) nor about the price of gasoline (it was 59 cents a gallon, more or less). We actually thought that more, not less, was our birthright. It was a long time ago.
This week I am heading to my college reunion, full of thoughts about the world we helped make, and whether we made a hash of it all after complaining so much about the world we inherited, which looks pretty darn good at the distance of four decades - the precise distance, if we pause from our reunion revelry to do the math, between the years we were in college and the Franklin Roosevelt years.
We left our leafy campus four decades ago for a world still pockmarked by Watergate but still full of promise. Americans still flew into space; Eastern and Western airlines still flew their routes; and our dreams still took flight.
Several achieved those dreams. Among those graduating in our year across the country are Yo Yo Ma, whose music is ageless; Cameron Munter, U.S. ambassador in Pakistan during the Osama bin Laden killing; Sonia Sotomayor, who sits with another one of us, John G. Roberts Jr., on the Supreme Court; Jill Abramson, who was executive editor of The New York Times; and Louise Erdrich, who brought Native American life alive for millions beyond her Turtle Mountain Band of Chippewa; and three dozen Army generals.
There were captains of commerce, such as John P. Surma, who headed the United States Steel Corp.; and political figures like Tom Price, who now heads the Department of Health and Human Services, and both a governor and lieutenant governor of Mississippi; and sports figures Steve Largent, who belonged to both the House of Representatives and the Football Hall of Fame, and Reggie Williams, who served on the Cincinnati city council of Cincinnati and was both NFL Walter Payton Man of the Year and Sports Illustrated's Co-Sportsman of the Year.
Plus there were the rest of us, who simply went to work, maybe had kids, probably made a contribution to our communities, and now keep an eye on the future of Medicare.
"My parents drilled into me that I came from a poor family and maybe was not the smartest guy, but if I got to work early and did the right thing, I could succeed," Mr. Surma, the U.S. Steel chief, said. Parents still tell this to their children. In our time it was possible.
Like college graduates before and after us, we set out to change the world, though for our parents the Great Depression and Pearl Harbor changed the world for them, just as the Great Recession and Sept. 11 changed the world for our children. In the end most of us had to find contentment in small changes around the edges. The changes we won in domestic policy were often in our own domiciles.
"That spring I wanted to be Mary Tyler Moore or to be Barbara Walters' replacement," Sara Hoagland Hunter said the other day. She was our classmate who went to the Class Day podium in roller skates. "But reality turned out to be more rewarding. I became a writer but the challenges and rewards of building home, family and community have provided the joys that lasted."
Ms. Hunter, author of children's books and supervisor of video productions, was one of several score women who were the first females to be admitted to our college. That was controversial - the word hardly captures the passion unleashed by that decision - back then; no one today doubts the wisdom of that change.
The two most garlanded members of my class - Ms. Erdrich, the winner of the National Book Award, the PEN/Saul Bellow Award for Achievement in American Fiction and the National Book Critics Circle Award, and Mr. Williams, who played on two Super Bowl teams - are a Native American woman and an African-American male.
The admissions office knew what it was doing when it accepted those two. As for the rest of us, that's another question.
When we left our sylvan campus we were marinated in questions, about the future, about our past, about ourselves. I'm meeting with some fraternity brothers for dinner Thursday night. Half the men around that table have married other men. One of our other fraternity brothers, also gay, got an MBA but now counsels aging clergy members.
Several of our classmates are engaged only in charitable work today. One of them, Peter Jeton, has dedicated his remaining work years to building Catholic Investment Services, striving to create "strong investment returns and peace of mind to our clients, who know that their endowments and pensions are invested to reflect their organizations' Catholic beliefs." Of all my classmate friends, I admire Peter perhaps the most.
"When we are young, the words are scattered all around us," wrote our classmate Louise Erdrich, who has scattered words on pages for decades. "As they are assembled by experience, so also are we, sentence by sentence, until the story takes shape."
For all of us, the story is mixed. What did we do, what did we become? Not as much as we hoped, to be sure. Not as selfless as we should have been, almost certainly. Not as creative as we could have been, no question. We inherited a world we considered thoughtlessly materialistic and overly commercial and we made it worse, on both accounts. We considered ourselves hopeless idealists and became haplessly practical.
But whether retired or still at our work stations, we still are in the fight - to preserve the values we were taught in college, to produce a country worthy of the love we have devoted to it, to continue to open our society and culture ever wider.
"Society is like this card game here, cousin," Ms. Erdrich wrote in "Love Medicine," perhaps her best-loved novel. "We got dealt our hand before we were even born, and as we grow we have to play as best as we can." We are playing as best as we can, even now, even four decades after graduation - the day we got our degree even as it was the day we began our education.
David Shribman, a Pulitzer Prize winner in journalism, is executive editor of the Pittsburgh Post-Gazette.