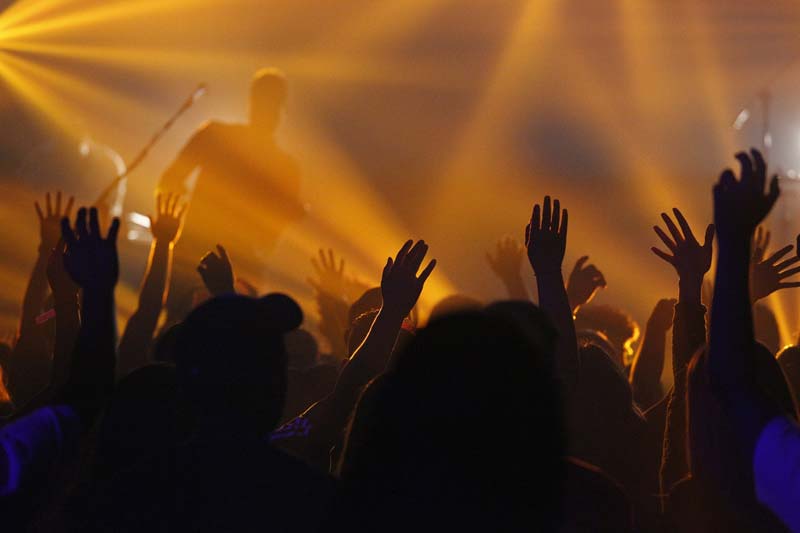 In recent years most of the popular male singing voices have been in the tenor range.
Tenor singers have the highest male vocal range, such as Irish tenors. Famous tenors in classical music would include Enrico Caruso, Mario Lanza, Pavarotti, Placido Domingo, and Andrea Bocelli.
Certainly rock and roll singers going back to the fifties have mostly been tenors. Popular tenors of note include Andy Williams, Johnny Mathis, Little Richard, Sam Cooke, John Denver, Elton John, Michael Jackson and so many others.
But for my money the baritones have it all over the tenors.
The baritone voice is deeper than the tenor and for much of the 20th Century it was the male voice of choice in popular music. There's no mistaking that warm, smooth, richness which makes listening to a baritone so enjoyable. Think Bing Crosby, Frank Sinatra, Nat King Cole, Perry Como, Dean Martin, and Elvis Presley.
There have been a few modern day baritones, like Seth MacFarlane, Harry Connick, Jr. and Michael Buble, but not all that many compared to the tenors.

The baritone voice just seems to go better with the songs written by the greatest songwriters of what is called the Great American Songbook. Men such as Cole Porter, Irving Berlin, Rogers and Hart, the Gershwins, Sammy Cahn, Hoagy Carmichael, Jerome Kern, and Jonny Mercer to name a few. Can you imagine "Old Man River" being sung by a tenor?
Arguably the all time greatest baritone voice in popular music hands down is Bing Crosby.
Bing became the consummate crooner during that golden period when radio broadcasting, talking pictures and the refinement of sound-recording techniques were all coming together.
Bing Crosby's rich baritone voice was beautiful and it perfectly matched his stage persona. His casual stage manner and mellow, relaxed style of singing influenced generations of pop singers and made him the most successful entertainer in the world.
Beginning in the early 1930's Bing Crosby became the biggest star in movies, radio, and recordings. Bing had 10 of the top 50 songs of 1931.
According to chart researcher Joel Whitburn, Bing hit the singles charts 361 times between 1931 and 1965, including 40 number one hits -- by far the most successful recording career of all time.
Listing his greatest hits would fill a book or two, but consider just a few biggies such as "My Blue Heaven," "When the Blue of the Night (Meets the Gold of the Day)," "Mississippi Mud," "I Surrender Dear," "Moonlight Becomes You," "I'm an Old Cowhand," "Pennies from Heaven," "Blue Hawaii," "Alexander's Ragtime Band," "Old Man River," "Swingin' on a Star," "Long Ago and Far Away," "Count Your Blessings Instead of Sheep," "Too-Ra-Loo-Ra-Loo-Ra," "Don't Fence Me In," and "White Christmas," undoubtedly the most beloved Christmas song ever recorded.

Frank Sinatra and Dean Martin often admitted that they were influenced and learned from Bing Crosby.
Bandleader Tommy Dorsey said, "I used to tell Sinatra over and over there's only one singer you ought to listen to and his name is Crosby. All that matters to him is the words, and that's the only thing that ought to for you, too." Sinatra took those words to heart.
For me it was the mellow tones and deep baritone, along with the clarity of Bing's voice that made the all the difference. Concerning Bing's range, voice critic Henry Pleasants once wrote,
"[While] the octave B flat to B flat in Bing's voice at that time [1930s] is, to my ears, one of the loveliest I have heard in forty-five years of listening to baritones, both classical and popular, it dropped conspicuously in later years. From the mid-1950s, Bing was more comfortable in a bass range while maintaining a baritone quality, with the best octave being G to G, or even F to F."
Whatever the heck that means. I know from nothing about music except what sounds right to my ears. When I hear a Crosby recording, it sounds right. It is literally a pleasure to listen to Bing Crosby sing. That's why I say time and time again, thank goodness for recordings.
(COMMENT, BELOW)
Comment by clicking here.
JWR contributor Greg Crosby, former creative head for Walt Disney publications, has written thousands of comics, hundreds of children's books, dozens of essays, and a letter to his congressman. He's been a JWR contributor since 1999.